Google's upcoming wireless service—which will run on spectrum leased from the Sprint and T-Mobile networks—will be exclusive to Nexus 6 handset users to start, the Wall Street Journal reported Thursday. It's not entirely clear why that might be, although we've got a few ideas.
Nexus 6's Motorola Pedigree
Motorola's most recent smartphone offerings have been designed to work with Republic Wireless, a so-called mobile virtual network operator, or MVNO, that basically resells access to Sprint's cellular network. Because Republic's services rely on a mix of Wi-Fi-based calls and cellular, handsets like the Moto X, G, and E have software specifically built to handle such network switching.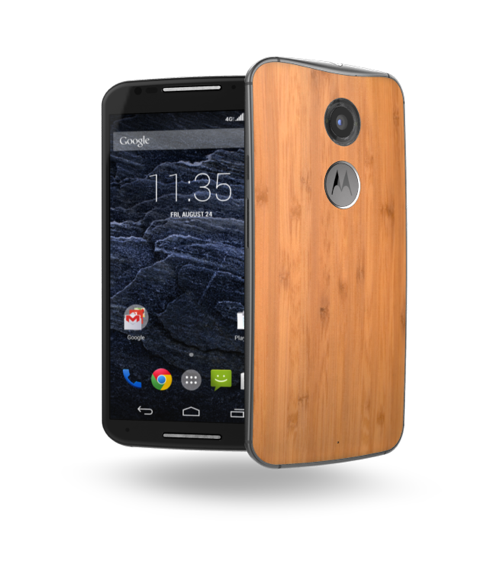 Previous reports on Google's wireless-service plans suggest it will also jump back and forth between Wi-Fi and cellular signals, just with T-Mobile's networks added into the mix. As such, the Motorola-made Nexus 6 may be particularly well-suited to juggling multiple networks and Wi-Fi calling.
See also: How I Got My Nexus 6
But if the ability to easily switch networks is the barrier of entry for trying out Google's forthcoming wireless service, why aren't those other Moto handsets being included in the initial test? Google isn't saying much on the subject (see update below), but that hasn't stopped me from making some guesses.
Staying Small, Even On Big Phones
For answers, we might need to look at another potentially revolutionary Google initiative: Google Fiber. The high-speed, affordably priced Internet service dots areas around the country. If Google were to set its mind to rolling out Fiber in every metro in America, it would certainly disrupt the hold ISPs have over their consumers.
See also: The Genius Of Google Fiber
But by keeping Fiber small, Google provides a blueprint to Internet providers about how things could be. The idea, it seems, is to spur innovation.
The same idea basically informs the Nexus device line itself. Despite partnering with popular OEMs like Samsung, LG, and most-recently Motorola, Nexus handsets can sometimes be tough to find. That's been a particular problem with the Nexus 6, with the Google Play Store having only one of the four versions of the phone in stock.
Motorola's stock is better, but it still only offers three of the four versions. The Nexus 6 isn't even available from Verizon at the moment. Needless to say, the ginormous Nexus 6 isn't in a lot of pockets at the moment.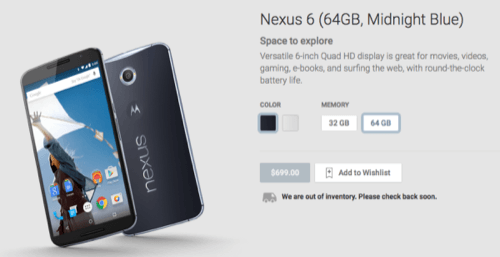 Widespread adoption isn't the point, however. Nexus phones run stock Android, with no frills or bloatware pre-installed. The devices show Google's partners how Android smartphones ought to be.
Google's wireless service might be following the same playbook, with an extremely limited and slow rollout. (No one yet seems to have any idea where Google might actually offer the service.) It's a way to show other carriers "how it's done" and to spur them to innovate themselves. It might also inspire other smartphone makers to take a page from Motorola in terms of its network-switching software.
Whatever the reason, Nexus 6 owners may have a shot at trying out the new service by the end of March. As for when or where—or even if—the service will be available to other users, we'll just have to wait and see.
Update, 6:50pm PT: A Google spokesperson responded to my inquiry, saying, "We're not commenting on speculation here. All I can say is that per [Google senior vice president Sundar Pichai's] comments this week at MWC, we'll be announcing more details about the project in the coming months."
Nexus 6 and Moto X images courtesy of Motorola; Google Play Store image courtesy of Google