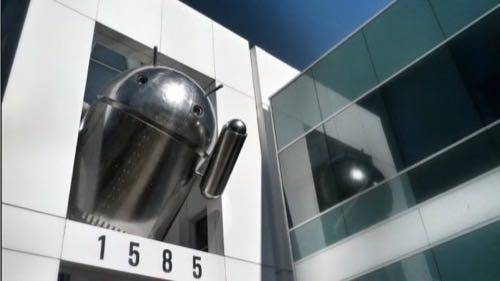 Forget what you think you heard and whatever conjecture the Internet has been throwing around. Google's Android and Chrome operating systems are not going to merge into one.
According to a report from Reuters, Google chairman Eric Schmidt said that the two operating systems may overlap features but will remain separate and distinct. Speculation arose earlier this month that Android and Chrome would merge when Google replaced Andy Rubin, the longtime head of its Android division, with Sundar Pichai, the manager of Chrome OS.
Prohibitive Technical Challenges
From a theoretical perspective, the move to merge Google's mobile operating system and its desktop operating system has long made sense. Each OS could benefit from properties of the other and Google could streamline its device lineup by combining the two. From a business and technical perspective, folding Chrome into Android was never realistic.
Android uses the Linux kernel but is very Java-based, as the public learned in a big way last year when Oracle sued Google over the use of Java in Android. Chrome is mostly Linux based. While it is possible to merge the two kernels, the work behind a combination would have been daunting to the point of being prohibitive for Google to even bother.
Why would Google want to merge the two anyway? Android is the world's most-used mobile operating system. It already has Chrome functionality as the default browser in most new devices such as the ability to sign in to your Google account, share search history and bookmarks. Chrome OS is a browser-based operating system that is tangential to the features that are offered in Android.
Room For Both To Grow
Google can continue to focus its efforts in Chrome OS towards laptops and notebooks, possibly tablets. Chrome OS competes in the realm of Microsoft's Windows operating system. Despite declining PC sales, the market is still big enough to warrant Google's attention with a dedicated operating system and Chrome is what Google has to bring to the fight.
The fact of the matter is that Android does not need Chrome OS to grow and succeed in the mobile market. Chrome OS has the potential to grow into a significant business for Google, regardless of Android. The two can work well in cohort while still maintaining individual identities.
Google's game for both Android and Chrome OS is to get more people on the Web, using Google services such as search, Gmail and Maps. There is room for more than one operating system to fulfill that goal.
Top image: Chrome plated Android statue at Google campus from Paul Wilcox.