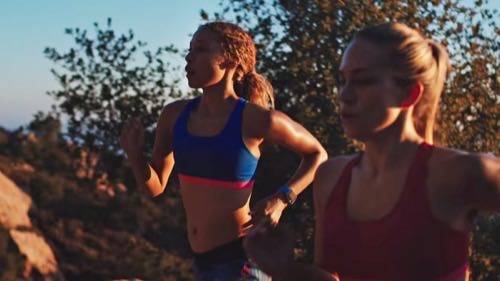 The number of fronts where Apple and Google are battling directly seems to grow with each passing month: desktop OSes, mobile OSes, digital assistants, cloud-based office apps, smartwatches, maps, and so on and so on.
Health apps and their underlying platforms have been on that list since last fall. Google Fit turned up with Android 5.0 Lollipop, and Apple Health—with its HealthKit API—arrived just after iOS 8.
A few months on, it's worth revisiting how these apps and platforms are faring, as well as how they could grow further beyond the launch of the Apple Watch. Are either of them ready for action?
Data Collecting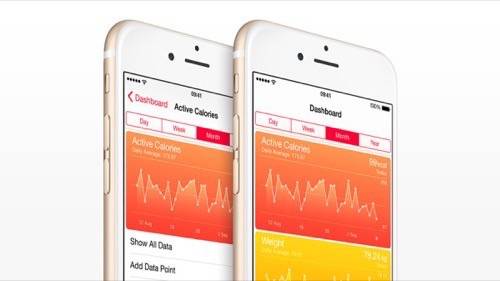 Despite a flurry of partnership announcements at launch, neither Apple nor Google have made much headway as far as third-party apps and devices are concerned. There are some supported data sources, but they can be limited and unreliable based on the testing we've done and reports from users.
Jawbone's Up app, for example, can link directly to Apple Health but not Google Fit. It can also connect to the tracking app Runkeeper, though only on iOS (Android integration is coming soon). For its part, RunKeeper is one of few apps that can pipe data into both Apple Health and Google Fit.
See also: Apple's Health App Is An Embarrassment
Confused? Your average smartphone owner is likely to be.
Withings, maker of some of the more fashionable trackers on the market, has made its app compatible with both Apple Health and Google Fit. Misfit, another company with trackers for sale, offers limited support for Apple Health only. Fitbit, meanwhile, is shunning both Google and Apple right now.
Based on forum posts, app reviews and our own time spent testing these apps, users are—anecdotally, at least—not having the smoothest ride with either of them. Some users are switching to more stable, more established hubs (like MyFitnessPal, owned by HTC partner Under Armour) to collate all their tracked data instead.
As they approach their six month anniversaries, both Google Fit and Apple Health offer more potential than actual functionality at this stage.
App Features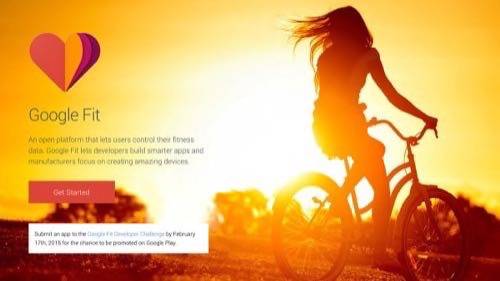 There are significant differences between Google Fit and Apple Health, both in terms of what's covered and how. Google Fit is the easiest to start with as it's the most basic: It tracks your activity, weight and heart rate over time.
Three activities—walking, running and cycling—are logged automatically. Dozens more (from swimming to snowboarding) can be added manually. Heart rate and weight data points must also be entered manually.
See also: Here Come Apple And Google In The Battle For Your Health
This data is presented in a clean and clear format that apes many modern Google services. Daily goals are supported, but you can only specify a certain number of steps or a certain activity time to hit each day. There's no way of tracking your sleep and no smart coaching to give you advice on how to change your goals or habits.
It doesn't quite have the comprehensiveness of Apple's offering, but it excels in areas where Google is traditionally strong. There is a Web interface, accessible from anywhere, and a cross-platform roadmap that suggests it could eventually show up on iOS (just like Gmail, Google Maps et al).
Apple Health, meanwhile, keeps all of its data on the iPhone where it's running. As an app, it reaches much further than Google Fit: Sleep tracking, distance and elevation are all included alongside steps, for example, as well as a host of health data covering body measurements, calories burned and blood glucose levels.
As with Google's own tool, there's little in the way of advice or smart coaching about what to do with the data once you've collected it. You can chart your own sleep history but you don't get any recommendations about how to improve it. There's no option to set fitness or sleep goals either, though this is coming with the Apple Watch.
Apple Health lets you track everything from the amount of fibre in your diet to your body temperature, whereas Google Fit goes nowhere near this level of detail. Then there's the Medical ID part of Apple Health too. It's designed to be a fully featured picture of your health and medical history, whereas Google Fit only concerns itself with whether you hit your steps goal for the day.
Mobile And Wearables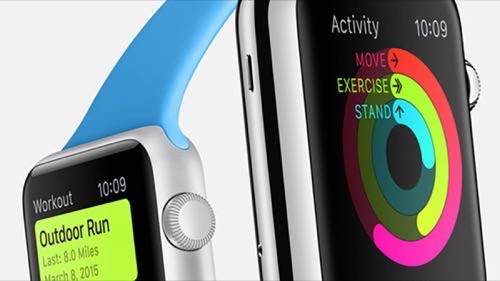 Of course for all the talk of compatibility with Jawbone, Misfit, Fitbit and Withings wearables, they're not actually necessary: Both Google Fit and Apple Health can collect data from the sensors inside a smartphone, and both companies have their own smartwatches on the market too.
Using an Android Wear smartwatch means your step and heart rate data is synced seamlessly back to Google Fit on your phone. When the Apple Watch sees the light of day, its integration with Apple Health will presumably be just as seamless.
As Apple Health has a much bigger remit, it needs more help from other services and devices—the Apple Watch doesn't measure the amount of protein you're getting or the level of oxygen in your blood (although there are suggestions it was originally intended to).
Android Wear, like Google Fit, sticks to the basics, so everything is covered. Perhaps it's only when these Google and Apple-branded wearables get established that the corresponding apps are going to come into their own.
Google's service could use some more features, so that may be in the pipeline for this year's Google I/O. Apple's service could use some more sources, so it may be the Apple Watch that finally helps the app make sense.
Right now, these two big players are both being left in the shade by more established apps from the likes of Jawbone and Fitbit. In terms of picking a frontrunner, Google Fit and Apple Health each have their own issues to deal with—it feels very much like they're both still stuck in the starting blocks.
Images courtesy of Apple and Google