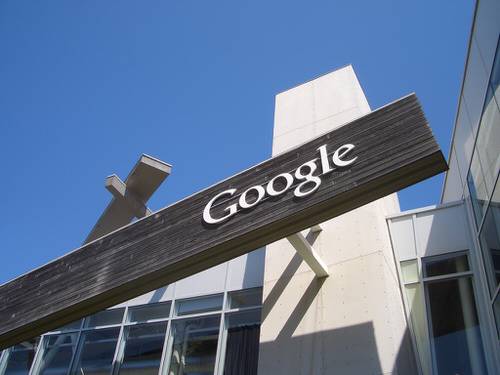 Google, according to Comscore, represents about 75% of the Web search market in Europe. But that might be a-changin' soon.
After a three-year probe into its operations, Google on Wednesday finally settled its high-profile case with European Union antitrust regulators. Those officials accused the search giant of abusing its dominance in online search—specifically by favoring its own highlighted and often business-driven results when users search for products or services such as restaurants or airline reservations.
In the settlement, Google agreed to share the space it devotes to those "vertical" product or service results with rivals such as Yahoo, Yelp, Microsoft's Bing, and other European search services. It's apparently the first time Google has ever accepted legally binding changes to its profitable core search business, but the third time it has modified its policies to satisfy concerns in the EU.
Had the EU and Google failed to reach agreement, the company would have faced a formal in-depth investigation by EU regulators, as well as a potential fine of up to 10% of the company's global annual revenue. Since Google announced last week it generated roughly $55 billion in annual revenue last year, the EU's fine could have been roughly $5 billion.
So Google finally gets to close the book on a long investigation and dodge any fines by simply promoting "visible" search results from other sites. It does, of course, have to sacrifice valuable screen real estate, which is undoubtedly one reason the company held out as long as it did. (The current agreement represents Google's third offer to the EU authorities, and the final one before proceedings turned adversarial.)
Changes For Consumers
For consumers, the agreement is a mixed bag. Outside Europe, the settlement is likely to mean nothing, as it's hard to imagine that Google will make similar concessions in geographies where it's not required to.
Within Europe, it grants Google rivals more favorable placement in its search results, which means users will see more "alternatives" and, hopefully, more variety. The settlement requires Google to set aside half of its vertical shopping results for three of its search engine rivals, and it must also promote them in the same way. If Google uses a photo to promote its search result, for example, it must also display photos in its competitors' results.
For instance, here's what Google's current search results for "gas grill" currently look like, according to an EU slide deck (click for a larger version):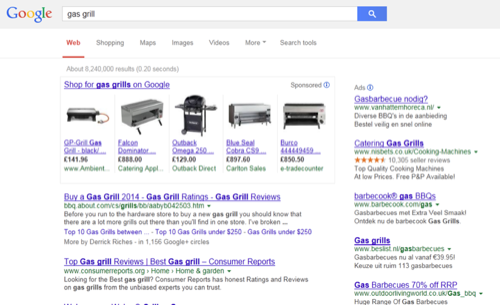 And here's what they'll look like post-settlement (click for a larger version):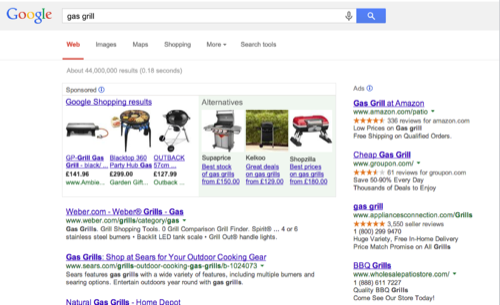 However, those other search providers still have to pay Google for those spaces through an "auction process," at least where Google charges merchants for inclusion. (It doesn't charge for inclusion in local search results, so Google rivals won't have to pay for their links to appear there, either.) Still, in many ways, Google remains the dominant gatekeeper for search results.
Same goes for mobile. According to the settlement, Google will be forced to tender some of the most lucrative ad real estate towards the top of its mobile and online search results to provide links from rival services. Furthermore, advertisers that work with Google will finally be able to campaign across rival search platforms, too; Google still restricts advertisers from doing so in the U.S.
See more: Microsoft Cries Google Monopoly, Irony Meters Spike
Outside of those changes, European users aren't likely to see any sweeping changes to Google's ecosystem, but they should certainly notice more "alternatives" from other search engines like Bing, but also specialized search services like Yelp and TripAdvisor. Hopefully, European users will benefit from increased competition between Google and its rivals.
We aren't, however, likely to see similar regulatory changes in the U.S. anytime soon. The Federal Trade Commission last year considered investigating Google in a similar case, but decided not to press charges. Google will, however, be forced to continue working with EU antitrust regulators as they investigate Google's Android operating system, which powers three out of every four smartphones in the world.
Google confirmed the news to ReadWrite, adding it has no plans to change its organic and vertical search results in any other areas besides the 28 countries in the EU. The company would not, however, specify how it plans to change search results in those countries specifically—whether it would scrape location information or IP addresses from any devices using Google search, or possibly through another technique. We'll update this story if and when we learn more.
Lead image via Flickr user brionv, CC 2.0