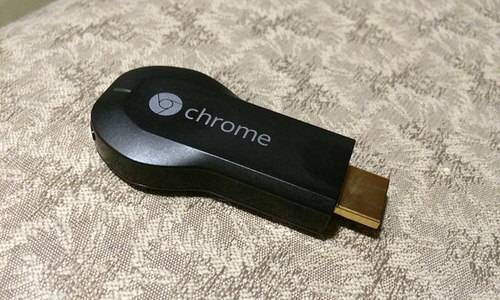 There's an evolution taking place on our TV stands. Set-top boxes are shrinking from big black consoles to diminutive hockey pucks to thumb drive–like devices. From there, they'll likely contract even further until they disappear completely into the large electronic screen itself.
This movement, of course, is already under way. It's called the smart TV.
But we're not in the thick of that craze just yet—connected televisions are just getting started. Older sets still persist, and the need for small "doohickeys" that modernize and extend their useful lives are still very much in vogue. You can thank Chromecast for that.
Of course, various TV devices existed before Chromecast, but they tended to be fodder for geeks and hardcore electronics fans. It took Google's streaming device to popularize such living room add-ons and make people understand how much functionality they can bring to their televisions with the slightest of hardware. Now there's an army of itty bitty products forming an interesting sub-niche in the TV electronics market.
Will The Real Chromecast Please Stand Up?
When Google debuted Chromecast last summer, it sold out immediately and has since held steady at the top of retail sales charts. People liked the ability to stream online media, "cast" or send Chrome browser tabs to their television sets and mirror their desktops on a bigger display. And they absolutely loved getting all that utility for just $35.
The following items offer similar features, and sometimes even more. Unfortunately, they also come with higher sticker prices. Take a look and see if you think they're worth it.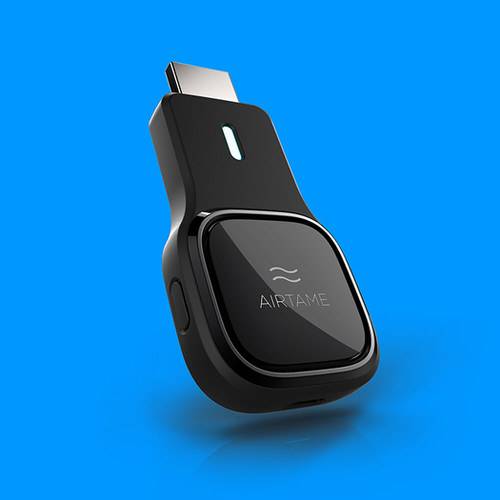 Airtame
This desktop mirroring device raised $1.2 million on Indiegogo last fall and its creator was named CES 2014's Best Startup. The primary purpose of the $99 Airtame is to slap Linux, Windows or OS X screens (and audio) on TVs, projectors and monitors wirelessly. Logically, that also means any video that streams on those computers can play in full screen mode on the big display as well.
The Airtame's splashy feature is the ability to beam to multiple screens. Similar to the way Air Display lets mobile devices act as secondary computer displays, users can mirror or extend their desktops to their TVs. There are multiple uses for something like this—from piping the same music, photos or videos across various rooms at a party, to showing the same presentation slides to various meeting attendees.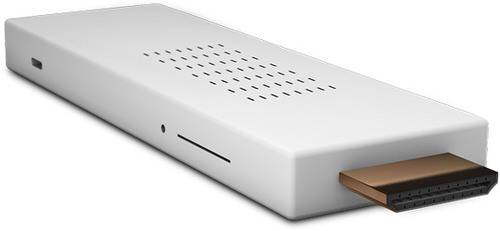 Sugarcube
Similar to wireless display receivers, Sugarcube can stream your media to your television or simply mirror your desktop. But a couple of things separate it from the competition: Many solutions only offer narrow compatibility, whereas Sugarcube works with various platforms—including PCs, iPhones and Androids.
Sugarcube also boasts 4K video decoding, which means it's capable of displaying truly stunning video. Essentially, it takes Airplay, Chromecast, Miracast and DLNA and stuffs them all into one compact package. The device ended its pre-order stage, and the first shipments will go out this summer. Unfortunately, when retail availability re-opens, this premium product will come with a high-end price: $299. Ouch.
I asked Sugarcube founder Sri Gogineni how firm that price point is, and he told me the company's "considering doing another set of pre-orders at a price point between $99 and $299."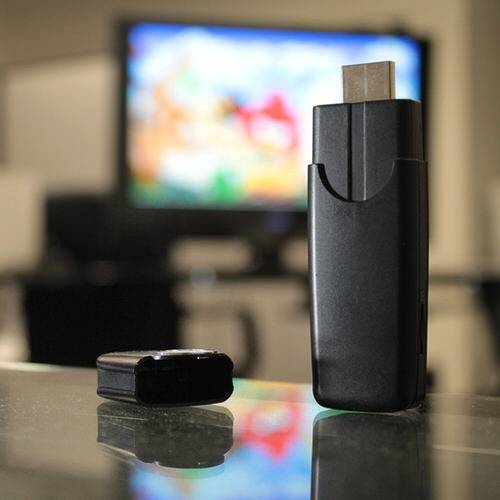 BiggiFi
What's in a name? Judging by Android TV sticks, not much. There are plenty on the market from no-name brands, but the $89 BiggiFi caught my eye—both for its odd moniker, as well as the odd setup process. (It involves scanning a bar code on the TV screen.) The company claims this makes for an easy setup process, and the truth is, I did find the setup to be relatively easy when I tried it out.
BiggiFi is a fully-fledged, standalone Android device, not a gadget that mirrors your phone. That means you can download apps right to it. Other Android TV devices tend to use an awkward QWERTY remote or a full keyboard and mouse, but this device can be touch-controlled via iPhone or Android. To be honest, using a phone as a touch trackpad takes some getting used to, but there's an upside: Since BiggiFi doesn't compress and transmit the device's screen, there was little to no lag at all—a key benefit for mobile games like Temple Run or Angry Birds Go!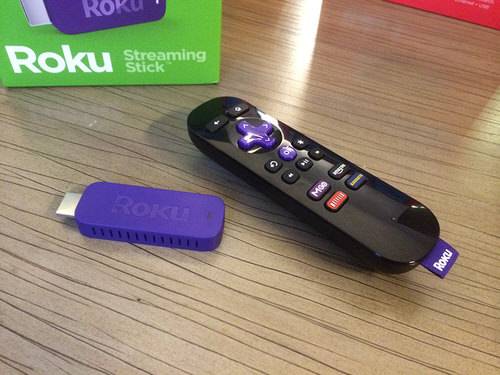 See Also: Hey, That Looks Familiar: Roku and Logitech's 'New' Living Room Tech
Roku Streaming Stick
It costs $15 more than Google's Chromecast, but the value is still pretty clear. Roku managed to cram a full-fledged streaming console into a petite package decked out in its signature purple.
Like its larger cousins—Rokus 1, 2 and 3—the Roku Streaming Stick taps into more than 1,200 channels of streaming entertainment, including videos, music and games Along for the ride are M-GO movie rentals and a best-in-class palm-friendly remote control. (You know, in case you don't like using your phone as the only remote.)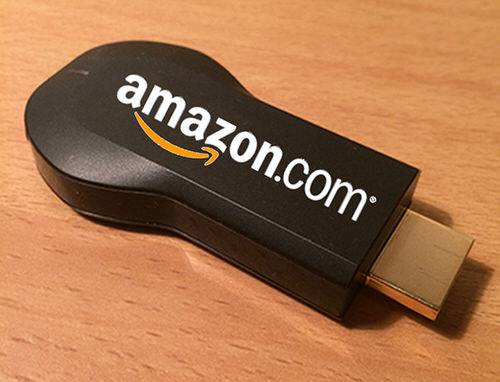 Amazon's Rumored Streaming Device
Granted, this is not an existing product, but if even half the rumors are true, Amazon's highly anticipated TV streaming device will be a very interesting, rather Chromecastic-looking TV device. It will also supposedly offer built-in PC game streaming involving an OnLive-like service that streams popular game titles at a steady 30 frames per second, just like any movies you might stream.
If it's true, there's speculation the service may be folded into Amazon Prime membership. This isn't a bad idea, as it would drive sales for the device and help appease Amazon Prime subscribers agitated by the price hike.
Of course, the list doesn't end here. The market is rife with TV dongles. Some are shamelessly obvious Chromecast knockoffs, while others are mere wireless display or video adapters from known companies—like Netgear, Belkin and ASUS—and others, such as Actiontec and Troncast. Move away from Chromecast's physical design, and the options expand even further.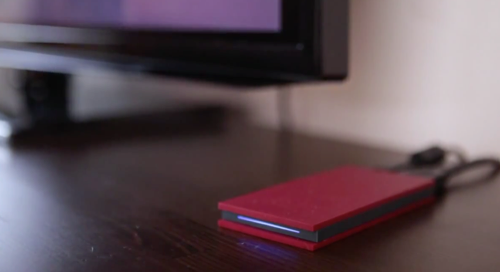 For instance, I've been playing with Qplay, a flat rectangular device from the founders of TiVo, which makes passive viewing possible with streaming video. Basically, it allows users to stream whole video queues (called "Qs") that autoplay videos like some sort of online TV station. If its sounds similar to the way YouTube's Chromecast TV Queue feature works, it is—except you don't have to manually add vids to the list.
(Fast impression: Qplay is very promising for couch potatoes, but ultimately pointless unless it gets Netflix, Hulu, or other major streaming providers to join up. Vimeo and its ilk just don't cut it.)
Altogether these set-top streaming devices suggest folks want more from their televisions than just whatever's being broadcast at that particular moment. And if these products prove popular, that might even bode well for smart televisions. As hyped as they are, it's clear they could use a boost. Only 14% of U.S. households have a smart TV that's actually connected to the Internet. But if the TV sticks work like gateway gadgets, getting the public used to connected features on their TVs, it might prime them for the oncoming wave of advanced televisions.
If I were a smart TV executive, I'd be eyeing this market carefully. There's a lot riding on those teeny tiny dongles.
Chromecast image and Amazon device concept by Adriana Lee for ReadWrite. All others courtesy of respective companies.