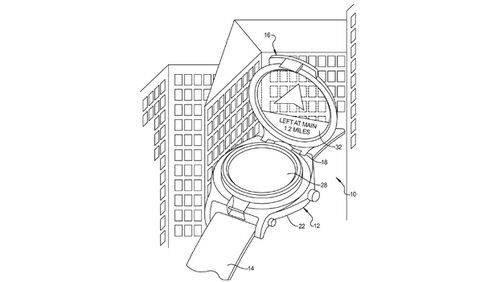 We might look back on 2013 as the year when wearable computing came in vogue. Apple is reportedly working on a smartwatch. Samsung too. The rumor mill now tells us that Google is working on the concept of a smartwatch and has been for some time.
According to a report from the Financial Times, Google filed for a patent in 2011 for a concept known as a "smart-watch." The patent was approved last October, and Google has its Android team working on integration, according to the report.
(See also: Arm Race: Samsung To Build A Smartwatch, Too)
Google apparently gave the future of mobile technology a thorough look several years ago, and seems to have decided that wearable computing might well be the next hot area. The search giant has made waves with its Google Glasses and revealed a talking smart shoe during South By Southwest Interactive earlier this month. A smartwatch would fit perfectly into Google's coalescing vision of wearable computing.
(See also: Apple's iWatch Ambition Is Real — And Here's How It Might Work)
From the abstract to Google's patent, here is its concept for what a smartwatch might entail.
A smart-watch can include a wristband, a base, and a flip up portion. The base can be coupled to the wristband and include a housing, a processor, a wireless transceiver, and a tactile user interface. The wireless transceiver can be configured to connect to a wireless network. The tactile user interface can be configured to provide interaction between a user and the smart-watch. The flip up portion can be displaceable between an open position exposing the base and a closed position concealing the base. Further, the flip up portion can include: a top display exposed when the flip up portion is in the closed position, and an inside display opposite the top display. The inside display can be concealed when the flip up portion is in the closed position and be exposed when the flip up portion is in the open position.
The patent description gives us a better idea on what a smartwatch might entail. It would have its own wireless connectivity (not using a smartphone's connection, like the Pebble smartwatch does). It would have a touchscreen. It would have its own processor, likely to run the Android operating system.
The language and the "flip up portion" is a little confusing. From the pictures in the patent filing, it looks like the watch could have a flip top that could be used as an augmented reality layer, not unlike how Google employs augmented reality in Google Glass.
The race for the smartwatch is truly on. We have three great companies in Apple, Google and Samsung looking to push the bounds of mobile innovation and cross it with wearable computing. In the end, it looks like we as consumers become the winners.
Here are several of Google's smartwatch diagrams from its patent: