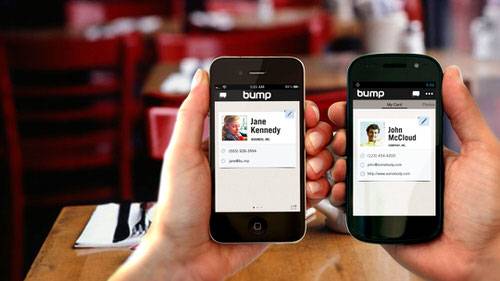 Google has acquired Bump, the application that lets users touch devices to share files and information and one of the top 25 best-selling iPhone apps of all time. Bump and Flock, the collaborative photo sharing service it founded last year, will continue to maintain their services but the company said users should stay tuned for future updates.
The terms of the deal were not disclosed. It's unclear why the tech giant scooped up the five-year-old startup, but Google could have acquired Bump for its easy-to-use file-sharing technology as a response to Apple's AirDrop, which is integrated into iOS 7.
Earlier this month, we sat down with Bump founder David Lieb, who told us the secret to Bump's success.
"I don't have to think about anything, I just bump the phones together and it works—that's what's allowed Bump to get so big," he said. "It's just dead simple."
That simplicity could be exactly what Google is looking for.