We published the first A-Team post in October, when only three web tech ventures got through our qualifying criteria: a minimum of $1 million in Series A funding from an institutional VC. Well you may not have noticed, but on one count the economy got better in November. In November, eight deals got through our filter.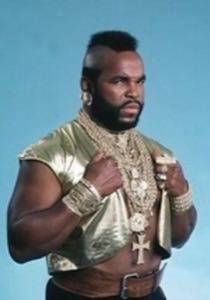 However, we've also lowered our cut-off to $0.5 million. Tougher times lead to smaller rounds, which is not necessarily a bad thing because tough times force you to do more with less money. This got our list up to nine deals in total for November.
The Eight Ventures Where Champagne Corks Were Popped
Below, we have linked each company's name to its entry in the Trade Vibes-powered ReadWriteWeb Company Index (or to the company site if there is no entry). You can use this as a starting point for research and comparison, referring to the venture's own site when needed.
Note: a commenter pointed out that in our original A-Team post we missed Siri, which raised $8.5 million in October, although we have written about them before.
So please tell us who we missed in November. We will correct it in December.
Which VCs Are Wiring The Cash?
We identify only the lead VC in the following list (assuming that the first one listed in the PR material is the lead). We aim to make this more in-depth next month by showing all of the VCs that participated.
Emergence Capital Partners did two Series A deals in November (Maxplore and Zuberance). That is pretty cool.
If you want to talk to the firm, here are the basics:
Investment categories:
Software-as-a-Service (SaaS)
Consumer services
Digital and social media
Information services
Business services
Cloud computing
Investment criteria:
Early and growth stage
Compelling customer value proposition
Market leadership potential
Experienced and passionate management team
$1 to $10 million initial investment
US preferred
Emergence is riding the enterprise SaaS wave. Most VCs missed that wave, as we found when we surveyed gritty entrepreneurs. That sector was out of favor at the time, and most ventures simply did not get VC funding then.
Where Are Ventures Getting Funded?
It looks like California is still doing the dreaming, with six out of the eight ventures residing there. The other two are from outside the USA: one from England and the other from India.
Which Sectors Are Getting Funded?
The biggest theme was video, specifically games, but there were also two that had a green focus.
Here's hoping that December will be an even better month.