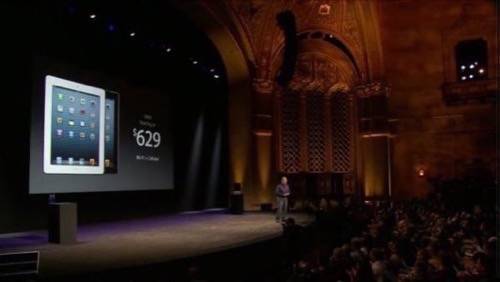 At first, I didn't think much about about the new iPads Apple launched yesterday. Sure, the iPad Mini represents an interesting push into the market for smaller, cheaper tablets, but I certainly don't need one. And the fourth-generation iPad? It's the company's least substantial tablet hardware upgrade yet, hardly an improvement over the new iPad I bought six months ago. Apple's new tablets are nice, but their arrival didn't have an impact on me.
Then I got a text from my brother.
"Want to split a third generation iPad for Mom for Christmas? Only $379 refurbed." Hey, that's a pretty good deal! Only $379 for a new, 10-inch iPad with a Retina display, nice camera and everything. Just like the one I bought a few months… Hey, wait a minute. Dammit it, Apple!
I'm not one to impulsively spring for every new gadget that comes along. As a rule, I always skip at least one generation when upgrading my phone. When the iPad 2 came out, I held onto my first generation Apple tablet, waiting for the next version to launch. As a freelance writer, I tend to be very judicious and budget-concious when it comes to shelling out for new devices.
But when the "new iPad" started shipping in the spring of this year, I knew it was time to upgrade. Not only was it thinner and faster than my first generation iPad, but it had that super high-resolution Retina display and two cameras. I sold my now-outdated tablet and put the cash toward a brand new, shiny third-generation iPad.
Now, a mere six months later, that very same device is available from Apple at a 25% discount. Gee thanks, guys. If I had known the "new" iPad would become the "old" iPad before the end of the year, I would have held out.
I'm not the only customer feeling burned by Apple's uncharacteristically rapid relaunch cycle. After I tweeted a complaint, SoundCloud's Head of Audio Manolo Espinosa responded, saying that he had picked up an iPad 3 just a month ago and was now "feeling the pain." Fortunately for him, the Apple Store let him return the device and get his money back. Not all customers will be so lucky.
Alas, this is one of the perils of being a consumer of mobile technology these days. With every Apple product launch, customers joke about how the company just made their existing phone, tablet or laptop obsolete.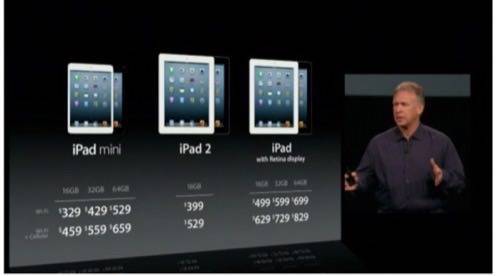 Of course, that's an exaggeration, as my still-perfectly-functional iPhone 4 demonstrates. But electronics manufacturers – especially Apple – have a way of making their customers feel like suckers by pushing out new iterations of their prized gadgets sooner than ever.
Normally, buyers of new iOS devices have a year to feel like super-cool, cutting-edge early adopters. This time around, Apple shortened the window to six months in order to get new devices out in time for the holiday shopping season and ensure more universal adoption of the Lightning connector that debuted with the iPhone 5 last month.
That's great for Apple. I'm sure it will sell a make nn ungodly amount of money selling iPads and iPad Minis this year.
Me? I've learned my lesson. I'll be holding out for the iPad 9.