A recent report released by research consultancy PSFK looks at the key trends occurring within the mobile tagging space – that is, the trends associated with the use of mobile barcodes, QR codes and Microsoft Tags. In particular, the report looks at usage and development from the branding and marketing angle, to determine the many ways in which companies have adopted barcode tagging to better communicate with their customers.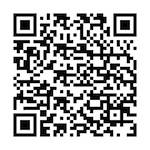 While that may be too narrow a focus to dub the report "The Future of Mobile Tagging," as it's being called, it's an interesting read nonetheless. We've included it below courtesy of Slideshare, so you can read through the report for yourself.
Mobile Tagging: Bridging the Offline and the Online Worlds
Says PSFK, mobile tagging helps to bridge the offline and online worlds, allowing a business's customers to interact with the company or brand. In the case of a product scan, for example, the customer can access information that helps them decide whether or not to purchase the item, by reading ratings, reviews and checking out price comparisons. Or the tags can be used to sample a product prior to purchase, like sampling tracks from a new album or watching a trailer for a new movie.
In other cases, mobile tags can augment the information available to the customer – such as by providing them with helpful set-up instructions or some other type of how-to, post purchase.
Barcoded tags can also be used to engage users, drive a brand's awareness or deliver incentives that lead customers to purchase. Tags can be used in gaming, in travel and even to deliver real-time updates to the end user who scans a tag that directs them to some sort of real-time data source, like an online, updated public transportation schedule.
The Future of Mobile Tagging Report
It should be noted that PSFK report is sponsored by Microsoft Tag, but it doesn't seem to be biased towards that particular technology in its discussion of the use cases for mobile tagging. Instead, it simply offers a dedicated section at the end of the report called "How to Mobile Tag," which talks specifically about Microsoft Tag.
The report is available via Slideshare, and below. However, due to the font sizes used, it's a lot easier to read if you log into Slideshare and download it as a PDF to your computer.
PSFK presents Future Of Mobile Tagging Report
View more presentations from
.