Chris Anderson's new book, Free: The Future of a Radical Price (available for free in text form and as an audio book), is stirring controversy and a spicy conversation around the blogosphere. The current wave of discussion started with a critical review by Malcolm Gladwell in the New Yorker. In his review, Gladwell defends journalism and goes negative on "Free." Seth Godin, who till then had stayed out of the debate, penned an instantly classic Godin post titled "Malcolm is wrong."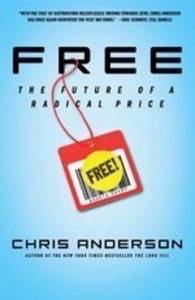 Mike Masnick followed on TechDirt with an insightful post in which he attributes some of Gladwell's confusion to the way that Anderson wrote the book. Masnick says that the book does not provide enough details on the mechanics and applications of Free. (I haven't read the book, so I can't comment on that.) Fred Wilson joined the conversation with a sharply delivered post on Freemium and Freeconomics. He gives examples of the kinds of Free that actually work.
Mark Cuban followed with the somewhat metaphysically titled post, "When you succeed with Free, you are going to die by Free." And last but not least, Brad Feld pondered, "Would you want it if it were free?"
So, as Albert Wenger wrote recently, there is "continuous confusion about free."
This is because the topic is broad, and everyone is taking a different angle. In this post, we will break down Free into three separate classes: the kind that actually works, another that struggles, and the last that can be dangerous.
Freemium: When Free Really Works
Fred Wilson nails it on the head when he identifies the two instances when Free actually works. The first instance is the service or software that offers a free trial and then converts users into paying customers. There are different flavors of this approach, the most popular being, give the basic version for free and charge for the advanced version.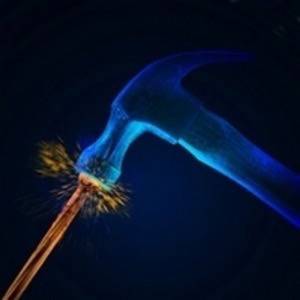 An early example of this model was online email, where you got a certain amount of storage for free and had to pay for more (see more about this, though, in the section on when Free is dangerous). Other examples in this category include project management software, like 37signals, and online photo collections, like Flickr.
The second instance that Wilson identifies is the consumer service that manages to build a massive audience. Citing Facebook as an example, Wilson says, "Free gets you to a place where you can ask to get paid." He argues that because Facebook has managed to amass such a valuable asset, it is able to monetize in any number of ways. Citing Business Insider, he lists Facebook's revenue:
$125 million from brand ads,
$150 million from its ad deal with Microsoft,
$75 million from virtual goods,
$200 million from self-service ads.
Interesting that all but one revenue source here (the virtual goods) is advertising. The only thing that consumers of this Free service were willing to pay for was a supplemental service in the form of virtual goods.
In any case, the main point is that, given a truly massive audience, monetization opportunities present themselves, at the very least in the form of advertising.
Old Media: When Free Cries
It is ironic that the very thing that makes large consumer services successful also makes old media cry. Online advertising does not seem able to deliver the kind of revenue that old-fashioned subscription services did. The culprit? A drastic drop in the cost of publishing, and complete destruction of barriers to entry. Even at the turn of the century, publishing was a closed game. Today, anyone can be a publisher, thanks to the read/write Web (no pun intended).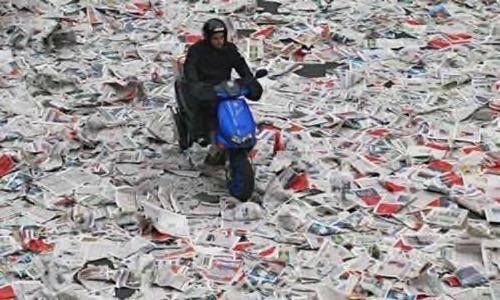 What really angered Gladwell was Anderson's verdict on journalists. Gladwell writes:
"It is not entirely clear what distinction is being marked between 'paying people to get other people to write' and paying people to write. If you can afford to pay someone to get other people to write, why can't you pay people to write? It would be nice to know, as well, just how a business goes about reorganizing itself around getting people to work for 'non-monetary rewards.' Does he mean that the New York Times should be staffed by volunteers, like Meals on Wheels?"
While this question is valid, it misses the point. It does not matter whether journalism should be free or not. The issue is that those old media profit margins are nowhere to be found anymore. And so the money dissipates, the way that the big VC money from the '90s can no longer be deployed in tech.
To answer Gladwell's question, journalists will still get paid, but they will get paid to work at smaller outfits, like ReadWriteWeb.
Free, abundant content and more nimble, agile news sources from the blogosphere and Twitter are striking a deadly blow to old media. Old media cries because it can't figure out how exactly to remain the way it was. Ultimately, it can't.
Monopoly: When Free Bites
Most of the discussion around Free focuses on the freemium model and media. When we wrote about Free earlier, we focused on a different side of it: how Free can be dangerous.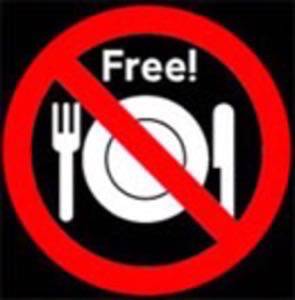 The problem is that large companies can exploit Free in a way that is essentially monopolistic. A large company could enter a brand new market to undermine competition. Consider Google Docs, a completely free consumer product that serves no ads and competes with Microsoft Office. A subtler example is Gmail, which does display ads (even if they don't attract many clicks) and has limited storage, but the limit is so high (2.5 GB) that the product is essentially free.
Free can also be used to kill off competition and create a barrier to entry. IBM was the main player behind the open-source project called Eclipse, a platform for building software applications. Seemingly innocent and even good for the world, the initiative managed to kill off all of the small and mid-sized players in the market within five years. In doing so, it killed innovation and became the de facto tool for building Java applications.
When I spoke about the danger of Free during a recent summit on Freeconomics, I brought up a point that did not seem to resonate with the audience. I wondered, what are the moral implications of Free, and what specific impact does Free have on children? For example, what is it like to grow up in a world in which most software is Free? Does Free create a sense of entitlement? Does it lead people to wonder why they should pay for anything at all? Where do we draw the line on what should and should not be free? These questions are not simple and are certainly far from being answered.
Conclusion
Clearly, Free and Freeconomics are broad and complex topics. No single post could begin to address all of the issues involved. Anderson's book is timely and important. While we need to be careful, Free is also inevitable. Not only is it our future, it is already our present. So we need to understand what it is and what impact it has on the Internet, our lives, and our children.
The debate that is unfolding around Free is fascinating to follow and even more fascinating to participate in. So join the conversation with your posts, comments, and tweets!