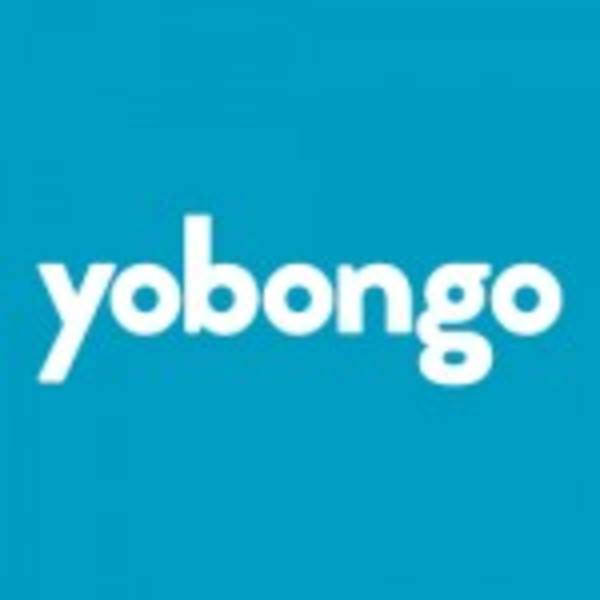 A little over six weeks out and already everybody's talking about what company will break out at this year's SXSW Interactive. There's been a lot of talk about apps like GroupMe, Beluga and Fast Society, which all make group communication quick and easy, but what about talking to people who you don't already know?
Enter Yobongo, the iPhone app that "makes it super fun and easy to chat with people nearby." Today, the company is launching into private beta and ReadWriteWeb readers will get priority access after the jump.
Yobongo was started by Caleb Elston, former VP of product at Justin.tv, and David Kasper, a software engineer at Justin.tv. Both left the company last October, with Elston writing at the time that they wanted Yobongo to be what other apps hadn't yet realized.
It is clear to us that there will emerge new ways to communicate as a result of the proliferation of always connected location aware mobile devices. We have not seen anything truly new created yet, imagined from the ground up, that takes advantage of the unique characteristics of these new mobile devices. We believe Yobongo will be a new way to communicate and share with people nearby from your mobile device.
According to the current landing page, using the app is as simple as opening it up. "There aren't rooms to select, friends to find, or people to follow. We magically connect you to the conversation that's happening around you."
Elston explained that they've taken a different approach than other location apps with Yobongo and that it isn't just about where you are.
Our algorithm takes into account all of the users who are in the app and where they are in relation to each other. When a new user opens the app, we determine which people to put them with based on various heuristics. Unlike many location services, we think the organizing principle should be around people, not GPS coordinates. The room algorithm is dynamic, so less dense areas will still have a positive experience. Therefore we target a manageable number of people per conversation.
In order to avoid abuse by users hiding behind Internet anonymity, Yobongo will allow users to sign in using Facebook Connect or to create a Yobongo account. Elston explains that they will check all accounts for legitimate names and photos, similar to how Facebook does, saying that they believe that "real identity is critical to fostering real communication."
Serendipitous Connections
This certainly isn't the first attempt we've seen at solving the puzzle of serendipitous meetings. Last year, we wrote about a service called Meet Gatsby that approached a similar problem. The idea behind it was simple – you listed your interests and, whenever you checked in using Foursquare, if someone else had recently checked in nearby and had similar interests, it would text you. In theory, it sounded great, but in practice I (for one) found at that a whole lot of people like bikes, beer and the Internet. Now, listing these general interests may have been my fault, but it's also not necessarily the case that with every Foursquare check-in you're looking to make a new friend. With Yobongo, you only open the app with the express intent of chatting and potentially meeting with complete strangers in relative proximity.
So, where do we actually see Yobongo getting used? At something like SXSW, there are a thousand crowded rooms full of people who may or may not actually have something to say to each other. At times, it can feel like you're a ball in a pinball machine, as you bounce from one person to another. Perhaps Yobongo could help act as that initial filter. Rather than talking to whoever catches your eye or happens to be standing in the same line, Yobongo could help connect you with someone who shares similar interests or intentions.
Outside of techie events like SXSWi, Yobongo could be useful in a variety of situations. The group dynamic could make it easier to make initial contact with strangers and find out if there's any reason to go beyond chatting in an iPhone app. With something like Foursquare, your only real choice is a face-to-face interaction. Unfortunately, we haven't gotten to play with it yet, so it's all speculation, but we're looking forward to seeing how it works.
Elston has offered priority access to ReadWriteWeb readers and the first invites should be sent out today.