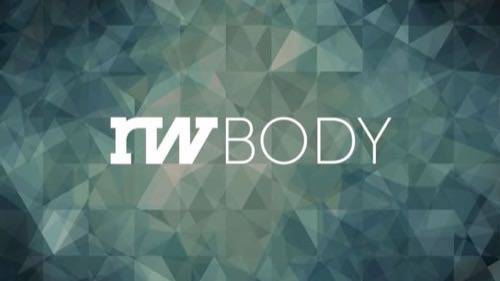 ReadWriteBody is an ongoing series where ReadWrite covers networked fitness and the quantified self.
The "Exercise With It" folder on my iPhone is stuffed full.
Sure, 16 apps may sound like a lot. And I write about digital fitness for a living, so I'm more inclined to try out new apps—especially as I conduct a four-month experiment in using technology to achieve a higher level of fitness.
But still, my personal app overload is a sign of the larger glut. According to 148Apps, there are 23,748 actively maintained health and fitness apps available in the App Store. That's a lot for the basic tasks of tracking exercise, nutrition and health.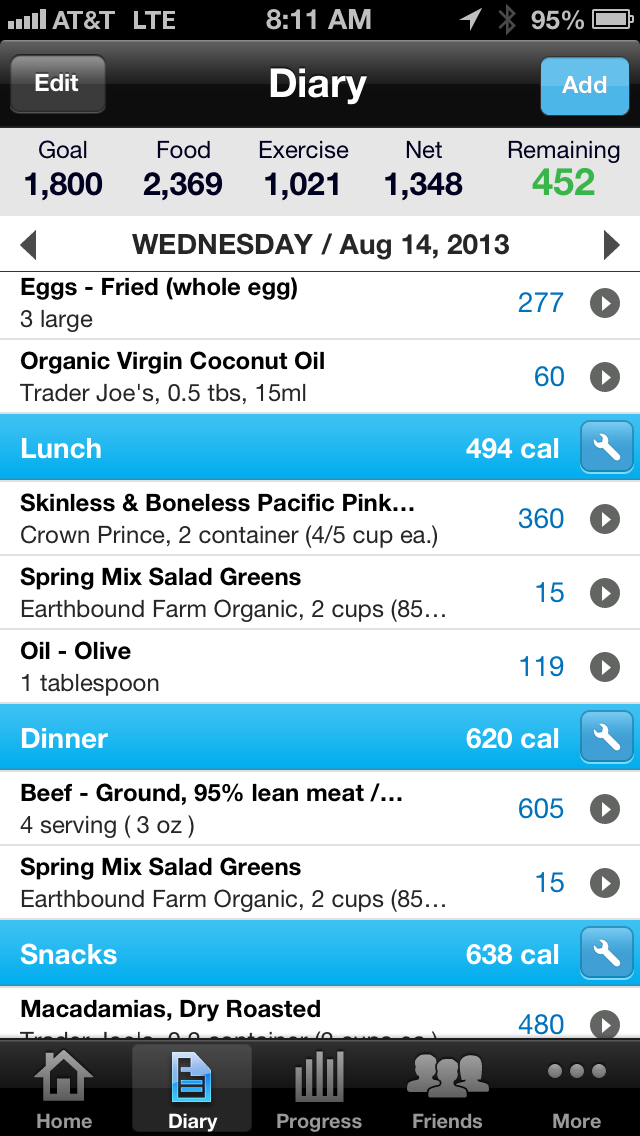 When I lost 83 pounds three years ago—nearly a third of my body weight—apps were my constant companion, keeping track of my progress and connecting me with supportive friends. In the years since, I've stuck with a few of the apps I've tried, accumulating a storehouse of data and some insights on my own behavior. (A dietary conclusion: Cheese is a problem.)
But what strikes me now is how little progress we've made in three years in solving a central problem I noted back then: Fitness apps track and store data differently, and don't talk to each other as well as they should.
That problem is expressed in the plethora of apps I use in a single workout.
Eight-Minute Apps
First, I check in on Foursquare. I used to be mayor of the local 24 Hour Fitness, and I still have hopes of reclaiming my crown. Sometimes friends notice and like my check-in or leave a comment.
Then I press a button on my Sync Burn fitness tracker to begin tracking calories burned during the session. I also log in on GymPact, an app that pays me for meeting my weekly workout goals (and docks me for every missed workout).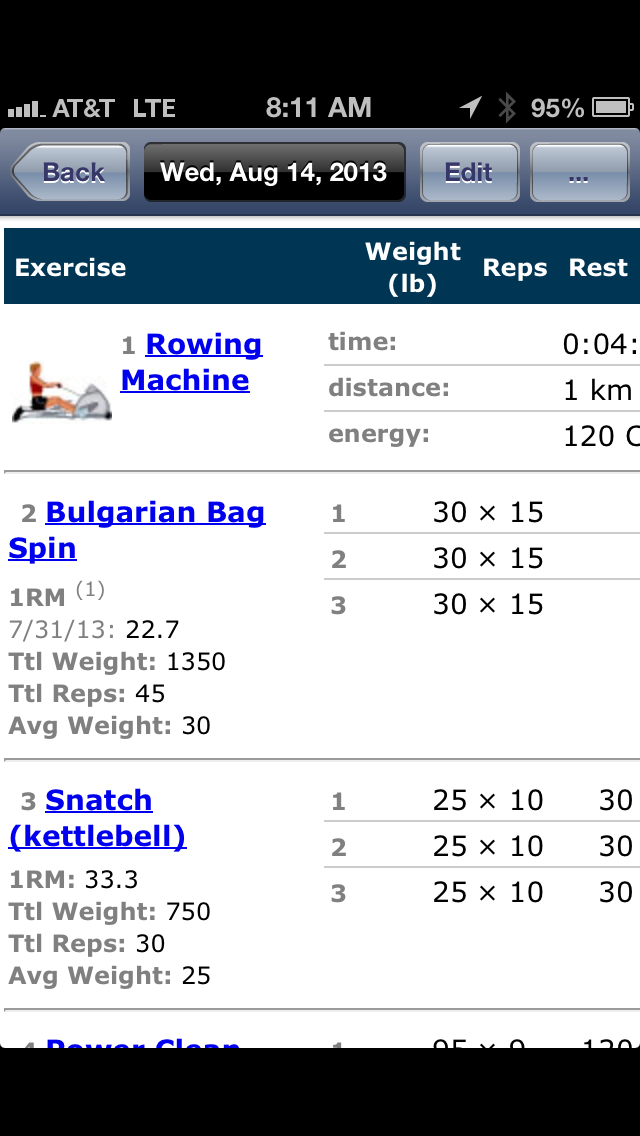 I then launch GymGoal, my workout tracker, review my history to see what I've trained recently and select a routine. It, too, times my workout.
Pandora provides my gym jam. (Lately I've been rocking out to "RuPaul Radio.") And I argue with people on Twitter during my rest periods.
When I'm finished, I stop the Sync Burn's counter, end my workout on GymGoal and check out on GymPact, tweeting a taunting message to my friends about how I've been judging them for not working out enough. (I am, if you have not noticed, a basically awful person.)
As a last step, I connected my Sync Burn to the MapMyFitness app on my iPhone through its Bluetooth connection—and I log the calories I've burned on MyFitnessPal.
Running In Too Many Different Directions
It's worse when I go for a run. When I first started testing running apps, I ran several simultaneously, because I noticed they had a habit of crashing and losing my map data mid-route. But then I noticed a different problem: No single app attracted a complete set of my friends. Some used RunKeeper, others used MapMyRun, and others prefer Nike Running. I've ended up using all three, and vary the apps I use to share my runs on Facebook, Twitter and Path.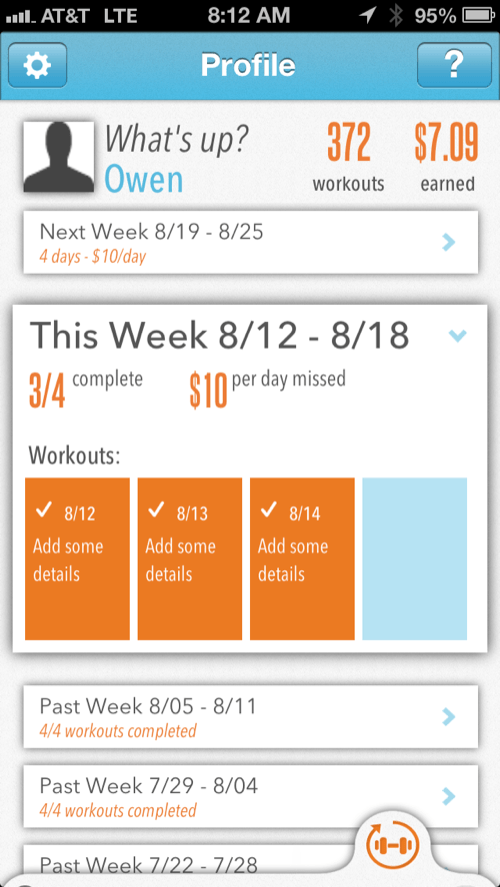 There have been tentative steps at bringing all these disparate apps together. Facebook, for one, has expressed great interest in becoming a central repository for fitness data through its developer platform. RunKeeper has introduced its Health Graph, an ambitious if incomplete attempt to define protocols for sharing and connecting all kinds of activity- and health-related information. MapMyFitness and MyFitnessPal have similar application programming interfaces meant to connect their websites and apps with a variety of devices and services.
Yet that just magnifies the problem: There seem to be nearly as many ways to connect apps together as there are apps themselves, which does little to sort out the confusion for people like you and me who are just trying to save time and get healthier.
Everyone Wants A Piece Of Us
ReadWrite's Matt Asay put it succinctly recently: The quantified-self market needs a monopoly, one player who dominates digital fitness as thoroughly as Facebook does social networking.
Right now, what we see is a chaotic land grab for partners. MapMyFitness, for example, is announcing today new ties with Nike and Jawbone for their Fuelband and Up fitness trackers. I've already connected Nike Running with MapMyFitness, which also makes MapMyRun—with the annoying result that runs appear twice in my MapMyFitness dashboard.
MyFitnessPal, which just raised a substantial amount of funding from investors, has also been adding to its connections. RunKeeper now feeds my runs directly into MyFitnessPal, which in theory should give me a more accurate calorie count, based on my actual speed and mileage, than my previous method of estimating calories burned based on time. It certainly saves me a step.
Yet as MyFitnessPal cofounder Mike Lee pointed out to me, all these interconnections could prove perilous to power users trying to simplify things.
"It's pretty crazy how convoluted the landscape is right now," he says. "You can even get issues where data could theoretically get passed around infinitely, i.e. you connect your Endomondo account to MyFitnessPal, which sends the Endomondo exercise to Fitbit which sends the same exercise back to Endomondo, and on you go."
Lee says MyFitnessPal takes measures to prevent these loops, but even my limited experience of connecting up apps suggests he's right in anticipating problems.
Time To Shed Unfit Apps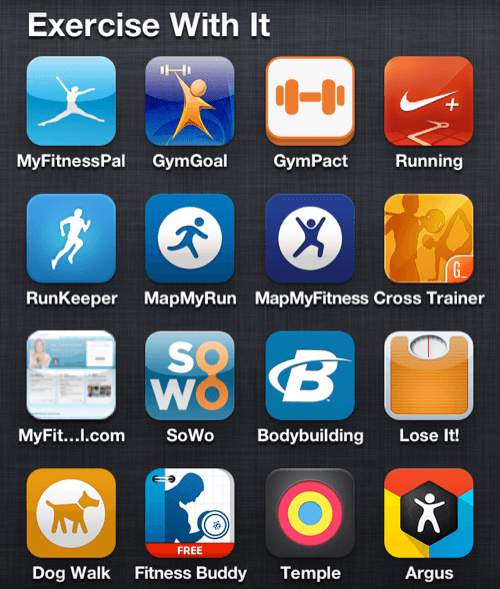 As I look at my own pattern of app usage, I found that the ones I've stuck with have one key feature: speed.
The more bells and whistles they have, the less likely the are to match the particular way I work out and manage my nutrition. And the more likely they are to crash, which is a sure recipe for deletion.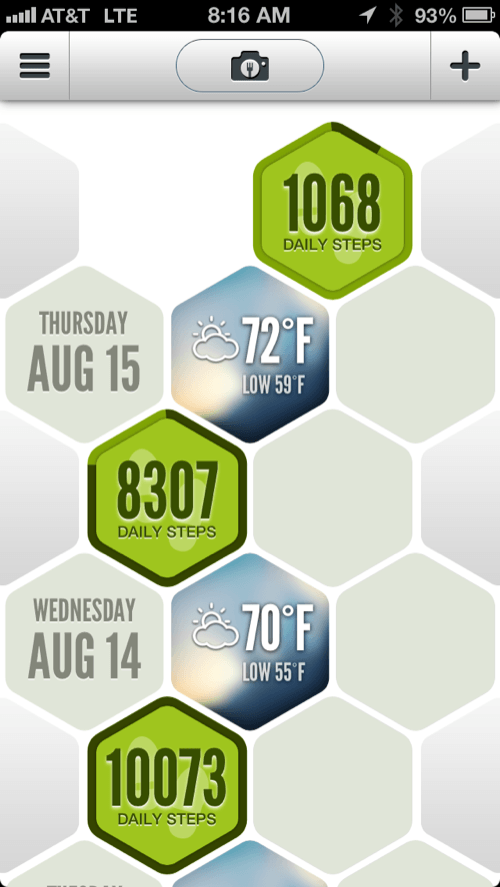 Yet even the apps I rely on daily have frustrations. Here are brief reviews of the apps in my "Exercise With It" folder—and how they could be better. (Note: These are all iOS versions, though most have Android versions as well.)
As a food tracker, this app is nearly perfect. Since it knows my inputs, I also record my calorie output through exercise here. But its strength-training features are far too slow and limited, leaving me using other apps. I'd like to see more integrations—adding RunKeeper as an API partner was especially useful.
A paid app with no social features and a token cloud backup service—no real options for connectivity, in other words—GymGoal would hardly seem like a winner based on what Silicon Valley's technology elite favors. Yet it does an excellent job of swiftly recording workouts with weights, even remembering sets, reps and weights for the next workout. I've stuck with it for years, accumulating a valuable data set that I'd like someone—GymGoal or another service—to unlock.
The conceit of this app is clever: If you promise to work out a certain number of times a week and meet your goals, it pays you cash via PayPal. If you miss a workout, you pay with a stored credit card. It accepts runs from RunKeeper, a plus in my book (and a reason why I keep using RunKeeper). But there are things about GymPact that make no sense—it has its own database of gyms instead of using Foursquare's API, and its social sharing features tag tweets and Facebook status updates with a spammy "Join me!" message that seems to violate those social networks' guidelines for developers.
It has a nice interface, but I don't find it has anything that distinguishes it from the other running apps out there—except for its connectivity to Path, a social network I enjoy using. Relatively few friends use it, so the social features aren't that useful. If one of my other apps added Path, I'd drop Nike+.
This running app has the best connectivity to other apps I use, specifically GymPact and MyFitnessPal.
For whatever reason, I have the most friends on this app. Otherwise, I find it very similar to RunKeeper. Nike+ can send runs to this app, so in theory I could drop it in favor of Nike+, but then I'd miss hearing about my friends' workouts.
A catch-all app made by the same company as MapMyRun, this one connects to my Sync Burn fitness tracker to track steps and calories. If I had the same connectivity with MyFitnessPal, I would drop this one.
I love the theory of this app, which comes up with randomized but targeted workouts based on professional recommendations, but it's slow to launch, hard to customize if you want to build a workout from scratch yourself and prone to crash, so I've stopped using it.
MyFitnessPal.com website bookmark
At one point, search didn't work well in MyFitnessPal's native app, so I switched between the app and the Web version. MyFitnessPal's since fixed the problem, but I still have the bookmark just in case.
I used to sign up for monthly "challenges" on this website, but I found that logging my exercise in one more spot was just too much of a pain.
The companion app to the fitness-forum website has tools for tracking your physical measurements and setting goals, but I found I get the same features from MyFitnessPal and GymGoal.
See also Life (And Work) On The Treadmill
Like MyFitnessPal, but… yep, pretty much exactly like MyFitnessPal, except most of the features MyFitnessPal offers for free are only available in the paid version. I don't get it.
I have this app because it's hilarious that MapMyFitness makes a version for GPS-tracking your dog walk.
I tried this app out based on a friend's recommendation, but it hasn't replaced GymGoal in my affections. I can't recommend it.
This is an example of a genre of apps I detest—instead of precisely tracking your nutrition and exercise, it invites you to enter vague categories of activity and food consumption. I can understand how this appeals to some users, but it's not for me.
Another overdesigned yet oversimplified app like Temple. It's overly rigid in how it operates—for example, the only way you can track your food is by taking a picture. If you're ever in a situation where that's not socially acceptable, you're out of luck. Forget it!
That's my collection of apps. What's in your app folder? Tell me in the comments or tweet at me with the hashtag #rwbody.