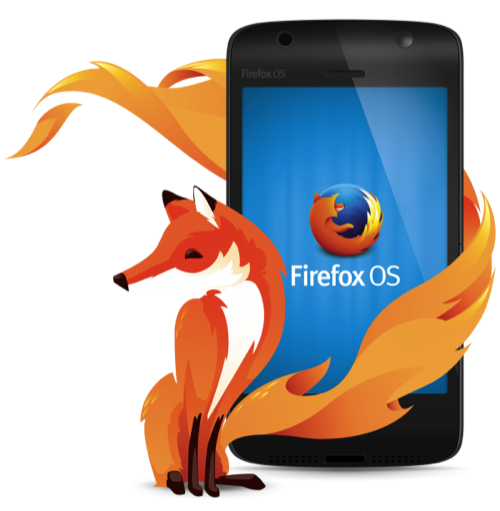 Mozilla doesn't want to be a laggard in the race to control the smart television. So it's just partnered with Panasonic, which will use Firefox OS to run its smart televisions.
The televisions will run the browser-based operating system just like a smartphone would, taking advantage of Mozilla's HTML5-based operating system and running on the company's open source WebAPIs.
Mozilla described the new partnership in a press release:
With the launch of this new open platform, Panasonic's next generation smart TVs will gain full compatibility with Web technologies and HTML5 standards used for cloud services and various future networked devices. By using new Mozilla-pioneered WebAPIs for hardware control and operation, Panasonic's next generation smart TVs will also be capable of monitoring and operating devices inside and outside of the home, such as smart home appliances.
Connected TVs are nothing new in the consumer gadget market, but none of them have really caught on yet. Their interfaces tend to be wonky and difficult to use, particularly where inputting information is concerned. Google TV was supposed to be one of the big things in the connected TV market, but has proven to be mostly a failure at this point. The long-awaited Apple TV is still just a glimmer in Apple's eye, if that.
Many users put off by smart TVs are gravitating toward streaming boxes and dongles like the Roku, Chromecast or Apple TV. This is in part because TVs aren't like other consumer gadgets that are updated every few years. You buy a TV, you are going to have it for five or more years, whether it has Wi-Fi capability, apps and browser capabilities or not. Hence, the external gadgets that connect TVs have proven hugely popular over the last couple of years.
At the Consumer Electronics Show in Las Vegas this week, set manufacturers are shouting that they are part of the connected content game. LG today announced that it is bringing the once-defunct webOS mobile operating system to televisions. Companies like Google may have to fight to continue to get Android-powered TVs and connected devices to market (though Google has done well with the Chromecast) as some of the biggest TV manufacturers in the world start going with other solutions.