Last month, Wired magazine set off a furious debate with a feature titled: "The Web Is Dead. Long Live the Internet." The crux of the argument was that people are spending less time on the open Web and more time using apps.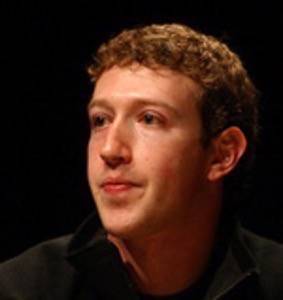 It's undeniable that apps are in vogue. But does that mean the open Web – the one we access through a browser – is dead? Facebook founder Mark Zuckerberg really hopes not.
Is it bad if the Web dies?
Apps are increasingly popular with users because, well, they just work better. Apps are built to do a few things really well, whereas the Web is written in a language originally conceived for documents and accessed with a single browser that tries to accommodate all the myriad things users and developers want to do. Apps are also popular because they're more more monetizable with advertising, in-app purchases and by simply charging users to download them.
The concern is that the rise of apps could mean an outward migration of quality developers and users to the protected walls of various app stores, leaving the open Web to… well, not die, but fill up with lower quality content and malware. This would be bad because the open Web is also the free Web, where you don't need to buy an app or a fancy mobile device to use it and the barrier to entry is low if you have an idea for something like Facebook.com.
Why it's bad for Facebook if the Web dies
But Facebook's founder seems to think apps, and specifically mobile apps, are where things are headed.
Even a billion-dollar corporation like Facebook can't build an app for everything.
"Mobile… will eventually get to a larger scale than the web. The Web is only at one and a half billion people, whereas everyone is going to have a phone and all the phones are going to be smartphones. So our strategy is that we want to go wherever people are building apps so we can make all of those apps social if they want that," Zuckerberg said today in an interview with TechCrunch about the rumored "Facebook phone."
But Zuck misses the Web, and his reasons for it may be why the Web will never die. Even a billion-dollar corporation like Facebook can't build an app for everything.



"When I was coding Facebook there was no question in my mind like what I was going to build for. It was, you're clearly going to build for the web. I'm not going to build software and I'm not going to build for a phone…
"And that clarity was so valuable whereas today it's like, okay, we want to go build an app. Even a new product that we launch. We're working on Questions, and it's like okay. So we build Questions for the web, then we build the "m" site for Questions, then we build the Touch HTML5 version of Questions. Then we build the iPhone version of Questions, and then the Android version, and then maybe… the iPad stuff. And then we don't work on a RIM version and then a bunch of people are pissed because it's not available on their phone.
"It's kind of a disaster right now. I really hope that the direction that this stuff goes in is one where there's more of a standard."
Why the Web is not going to die
That standard is HTML5, which Facebook plans to push very hard. If HTML5 can deliever a wide range of functions with a good user experience, then Facebook can develop one HTML5 version for every new product it launches and "that would be awesome," Zuckerberg said. And HTML5 could combate the problem of unfair access raised by the great App Migration.
Already Facebook has launched a special mobile site for people in developing countries (and some developed ones). 0.facebook lets users access a speedy, data charge-free version of Facebook with a mobile browser from any basic phone even in parts of the world with poor infrastructure.
Until the devices that people use to access the internet are completely standardized, the Web will never die.