Online auction and marketplace eBay announced today that it has acquired the popular iPhone barcode scanning application RedLaser. The application and the image recognition technology behind it are built by Boulder-based TechStars graduate Occipital, who says the application "[outgrew] our basement office." While the team at Occipital is refocusing its efforts to new fronts, eBay says it will pick up where the startup left off by continuing to develop the app and it's third-party SDK users.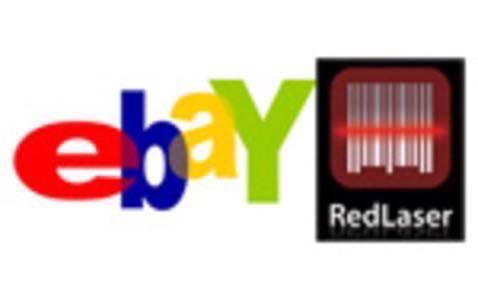 eBay says it plans to quickly integrate the barcode scanning technology into its current family of apps across its various brands, which include services like StubHub and Shopping.com. With over 200 million listings on eBay and over 7,000 merchants on Shopping.com, eBay's purchase will certainly benefit RedLaser's community of users and developers.
Control of RedLaser SDK/API
Occipital already offered an SDK which allowed third-party apps to embed the technology into their branded experiences, so if a barcode scanner is all they wanted, eBay could have simply licensed the technology. eBay apparently wants to control that network of third-party applications, which includes other major retailers like Target.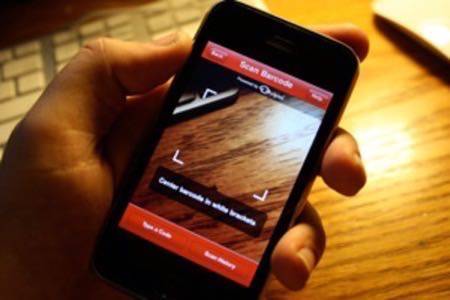 With eBay's past history of questionable acquisitions, one would hope the company has larger plans for RedLaser than to simply integrate it into their line of applications. eBay is providing the resources and man power to take RedLaser to the next level that Occipital didn't have.
In a phone interview with Robert Scoble today, eBay's VP of mobile Steve Yankovich said the company plans to expand the application beyond the iPhone in order to attain the largest footprint possible. An Android version is coming "in the short term," he said, and he hopes to provide it to other mobile operating systems as well. He also added that the company would not be commenting about its plans for the future of the SDK and API, but said they would be increasing support for developers.
What This Means for Occipital
The purchase is interesting because instead of just gobbling up the entire Occipital company, eBay chose to just purchase this one app and its related technology. Occipital co-founder Jeff Powers told ReadWriteWeb that the company wanted to remain independent to continue with its other projects, which means it is likely eBay originally wanted to buy the entire company.
"Frankly, we didn't start this company to scan barcodes," said Powers. "Our vision for Occipital, and the groundwork we've laid over the past year expands beyond barcodes. We felt we absolutely needed to remain a freestanding company to pursue this vision."
As for Occipital, the company, which has been heads down on new projects for several months, is continuing full-speed-ahead toward their next front: augmented reality and computer vision. Powers mentioned today on Occipital's blog that their next major release "begins our steps down the path of creating a human-computer interface that blends seamlessly with human vision, which will be Occipital's primary focus for the foreseeable future."
"The next application we're releasing next makes heavy use of new raw-video access on the iPhone, and dramatically improves the way people capture 360 degree panoramas," said Powers. "From there, we'll be continually increasing the ability of our interface to understand the world visually. We don't call our stuff AR because AR has been associated with a watered-down experience that doesn't make use of the most powerful mobile sensor — the camera. Instead, we prefer to call our work augmented vision. Kind of like what Iron Man had for his helmet."
Today, the company introduced a few new members of the team that will be leading these efforts into augmented vision and computer vision. The team has recently added two computer vision engineers and an augmented vision engineer, including one with a PhD in computer vision. The company is taking these efforts very seriously, and should have some interesting releases in the near future.