Every ecommerce site needs to customize and personalize products for fast-moving Internet consumers. eBay is no stranger to this. In a quest to further personalize its recommendations, today eBay acquired Hunch.com. It will use the new technology to ramp up its ecommerce recommendations, including predictive merchandising, interpreting unstructured data and creating merchant insights. Personalization is a hot trend on the Internet. It is found on sites ranging from daily deals Google Offers and Groupon to social reading apps like Zite and Flipboard.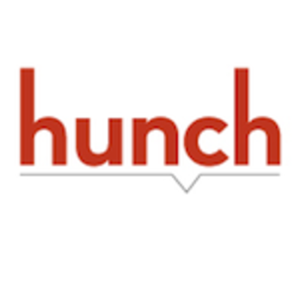 Hunch focuses on machine learning, data mining and predictive modeling to make suggestions. It will enhance the eBay tool Discover, which attempts to make serendipity a regular occurrence on the site by mining shoppers' actions on eBay and social networks.
This "patented prediction technology" will be incorporated into the search function, and its advertising and marketing.
Hunch launched in 2009 as a platform for recommending things that it believed its members would like based on what they shared online. It relaunched in 2010 as an Internet personalization service with a taste-graph driven recommendation engine that recommends highly targeted personal recommendations to its users based on 20 quick questions. Hunch is now officially a part of eBay, but will keep its New York-based office, and continue to operate as its own entity.