Last Friday (June 4), Brad Anderson (our editor-in-chief) put out a Father's Day gift guide. It was crazy good — but I asked him why he couldn't put anything "normal" on the list. All week Brad has been sending me items for the Father's Day Gift Guide today — with the note — "Is this normal enough for you?" Brad also set many items on the desk next to me to review and reminded me that we've loved many of these items in the office and at home.
Below are listed 21 things dad would probably like — or get something for yourself!
Father's Day is June 20, 2021 — so if you're going to order — do it now!
Here are a few links from years past for some good dad ideas — all in one place.
–Last weeks review from Brad — Father's Day Gift Guide for the Techie
–Last-Minute Smart Gifts Dad Will Love
–Senior Tech: My 2014 Help List For Dad
—Top 25 Holiday Gifts for the Techie in Your Life (2019 holiday, but good ideas)
–22 Must-Have Unique Tech Gifts for the Holidays (2019 — still cool stuff)
–Top 25 Black Friday Deals for Techies in 2019 (still some good, relevant gifts)
Don't Forget Dad — Really Get a Dad Gift Now
Don't Forget Dad — Really Get a Dad Gift Now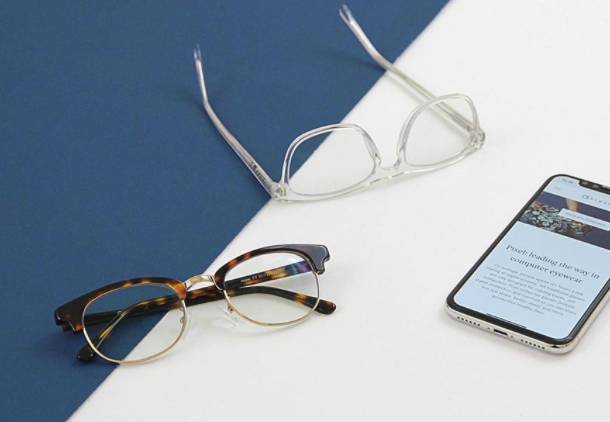 Pixeleyewear has the right technology. Pixel glasses are engineered to be virtually clear while delivering unparalleled protection and comfort.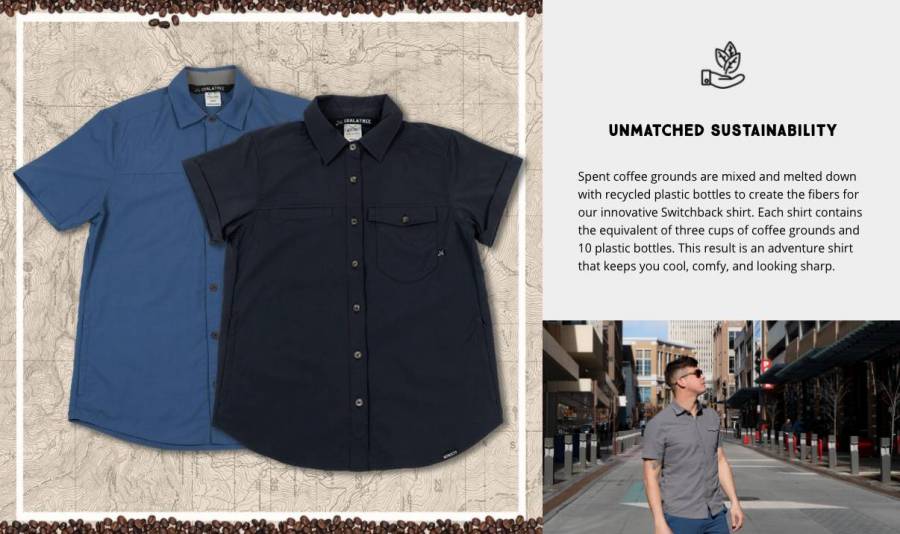 Spent coffee grounds are mixed and melted down with recycled plastic bottles to create our innovative Switchback shirt fibers. I like this shirt, not just because it looks good, but because the company is trying to do something good for the environment.

So good, so smooth, and so soft. I heard in a movie once, "I will not take off your robe because I am swattled in a cloud of softness. Something like that — that description is this robe.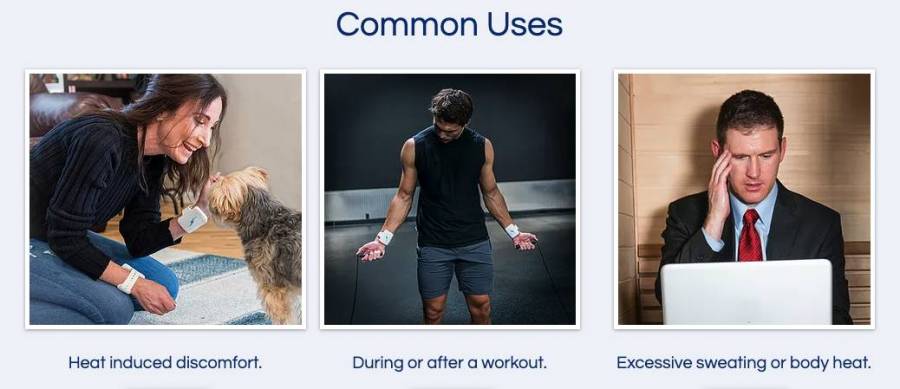 Several in the office thought that the cooling cuff was too big — another thought that they would be embarrassed to wear it to the gym. However — when I pulled a ponytail thing through the holes and through the hook-up — we all tried wearing this on the back of the neck. You can tuck it in your collar, and it helps when you're under stress. I was fine wearing it for a workout.
I really loved these socks and my dad and brother will too. They have many other cool stuff on their site that you'll like, and surely you can find something for dad. But actually, I really like the look of the dog collars — but I haven't purchased one yet. There are several other accessories and men's and women's apparel you may want to take a look at.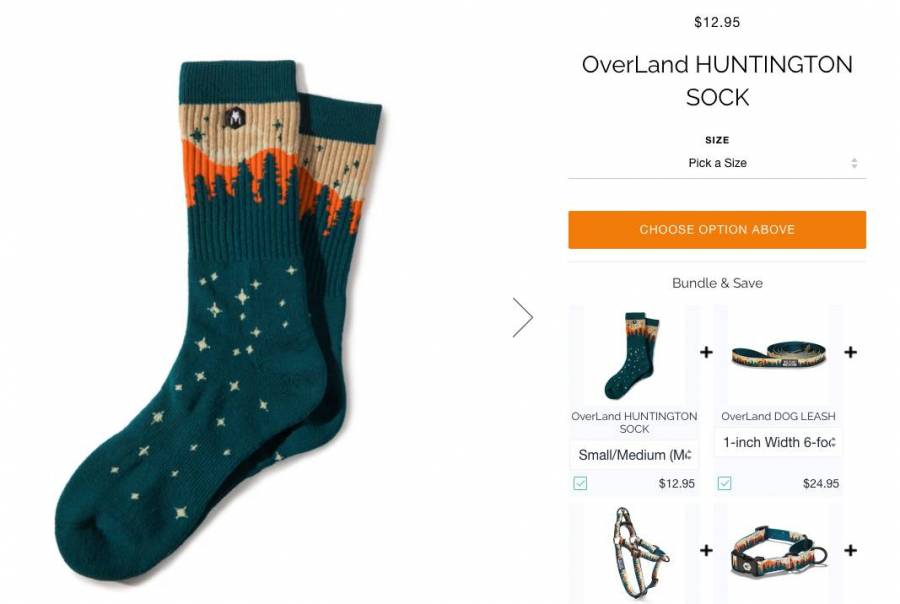 Seriously you can hike with your baby all day long without a backache — and I'm a woman and older than you! This sling is so balanced you won't believe it. The men carriers are made for a man — and the women carriers are made for a woman — so you will want two. Heck with "just do it" — "just get it."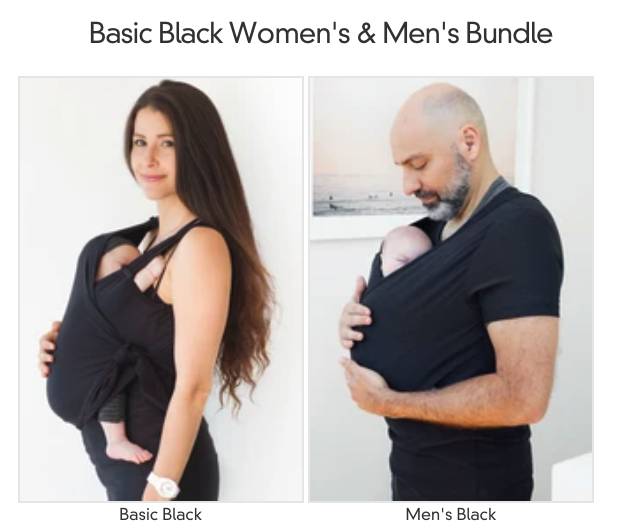 Having a white noise fan at night has been life-altering for me. Although my daughter-in-law went to a certified sleep Doctor (and paid big bucks for the consult) and still didn't believe I could tolerate the white noise. Immediately, within a week, my little grandbaby began to sleep through the night. This sound machine is like a miracle cure. Someone told me to begin by turning the machine on low while watching tv at night and then turn off the tv and the sound machine is on. If you are having sleep issues — try this little sound fan. These machines are small and fit anywhere—simple design — lots of features.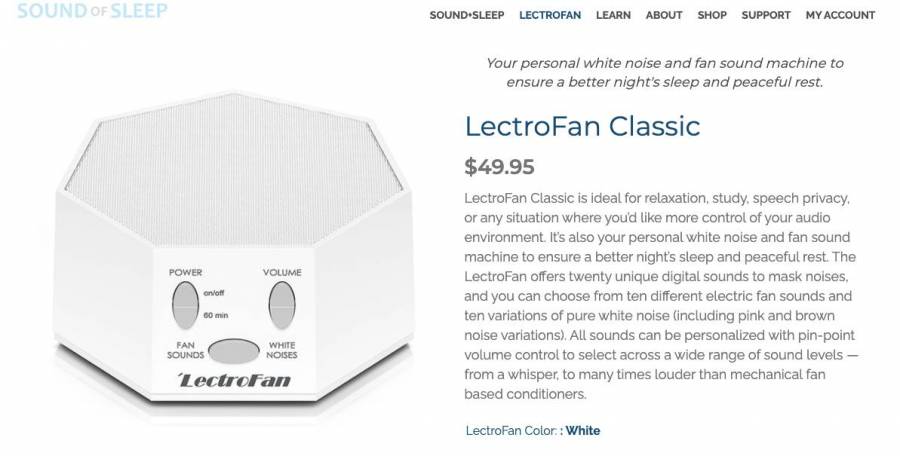 I thought this would be a cool gift for the coffee drinkers in the office — and especially for the bourbon drinkers. The guys told me that it is a fun gift to see, receive and anticipate — but they didn't really like it. Sad…the packaging is intriguing — their cups are really awesome. I asked what needed to change to make the product great? One guy told me that bourbon drinkers have their own "fine" taste pallet for that — and this didn't fit it.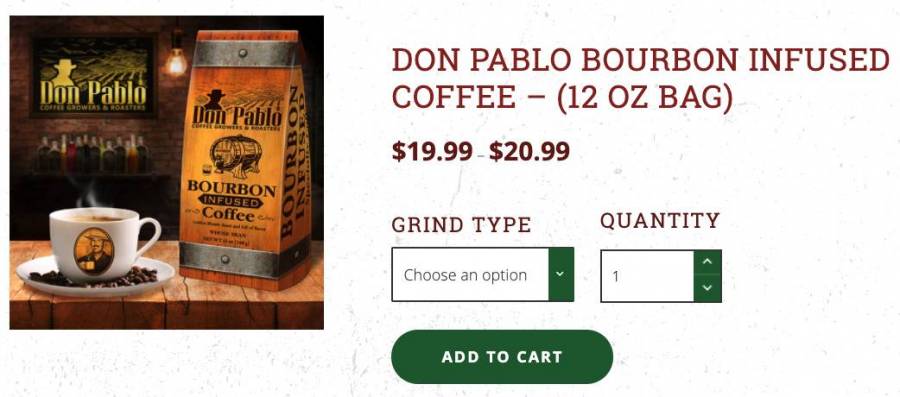 This is THE BEST TREAT I have ever had. I have purchased these several times, and they never got to the recipient. The last one I wrapped up really nice and put enough tape on it to break a fingernail if I dug into it. Too bad they're gone again. No, I didn't break a nail — I got a knife. Sorry dad, no can do, boo!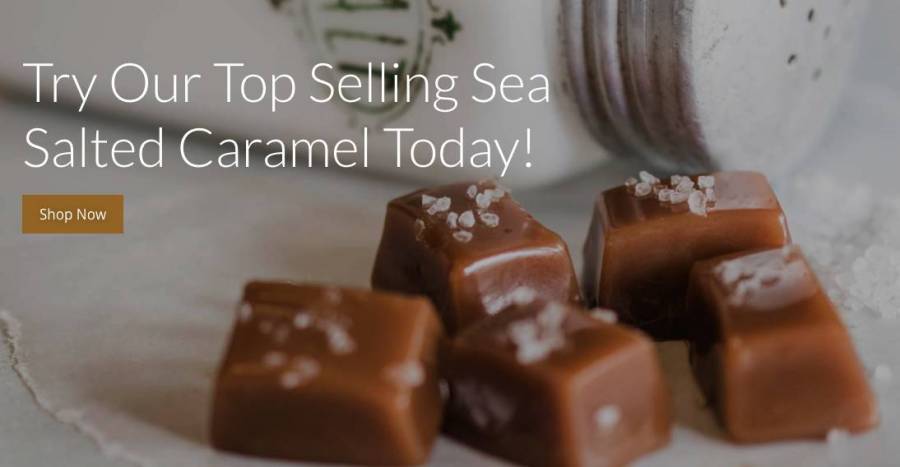 Finally — great idea. This company uses recycled plastic and biobased sustainability.  Said, 'O-po-is,' which means 'citizen" or 'community.' Opolis is a conscientious global brand that builds premium eyewear — all with recycled plastics.
Don't you get sick of a drawer full of lousy non-cutting knives? Ultra-sharp stainless steel knife bundle will have you slicing, chopping, peeling, and dicing like a pro. Our knives are perfect for a wide range of culinary tasks with full-tang construction and comfortable non-slip handles.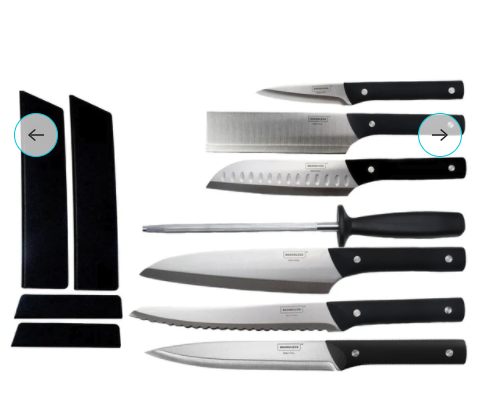 Truthfully, my mom really loves these and I do too — so I'm slipping them in my Father's Day gift package. I know, I know…but I couldn't help myself. These candles look great as part of your decor just sitting on a table or end table. They smell great.
You'll love this chair, and you can get it with a free bag right now for Father's Day. It is the perfect low-profile chair. Very lightweight, yet sturdy. It's awesome to be able to have the kids carry their own chairs to the beach and outdoor events. The quad-legs make it, so you don't tip over.

I don't care — Dad, I'll say it right here — stop wearing those same navy blue boardies (okay, your swim trunks). They look awful and they stink! Okay, I said it. Okay — so I had to get these for dad (and mom). I'll let you know how it goes.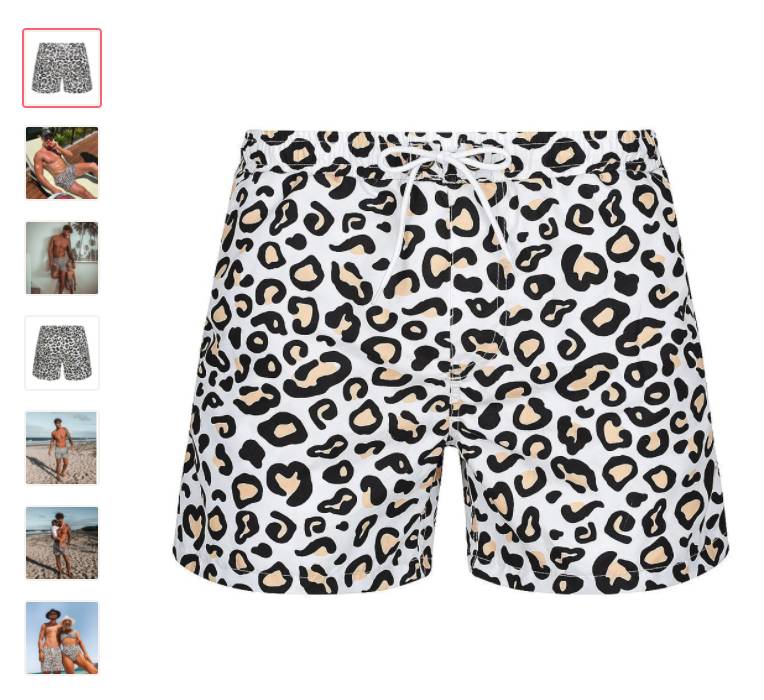 All of the sauces we tried at our Memorial Day BBQ were a hit. You can't go wrong with this choice of sauce. Dad especially loved the chili sauce and said that it wasn't too hot. Hand-crafted for three generations, made from scratch with locally sourced, natural ingredients, prepared in small batches, so the flavors fuse and deepen.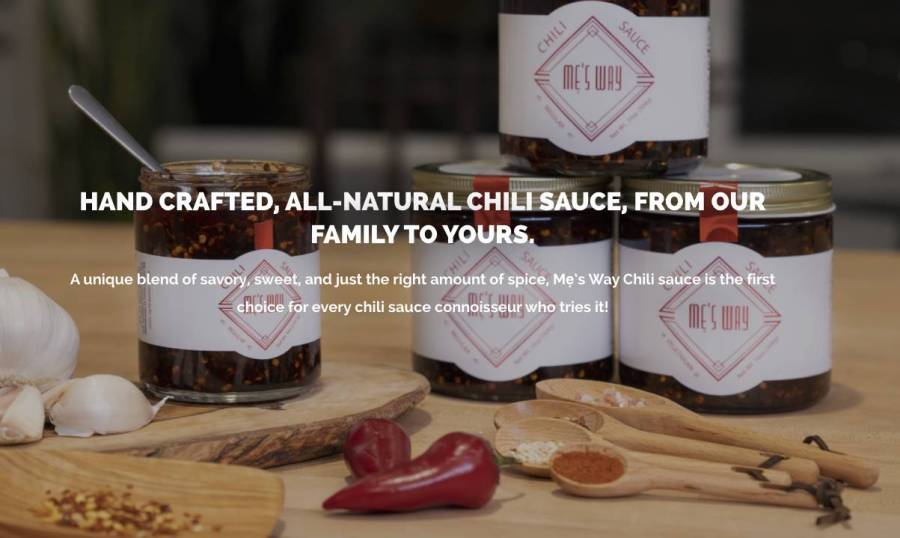 This is really a fun game — and it is outrageous. You draw a card — but before you begin, however, the other players may try to steal your points (and bragging rights!)—an award-winning geek trivia party game.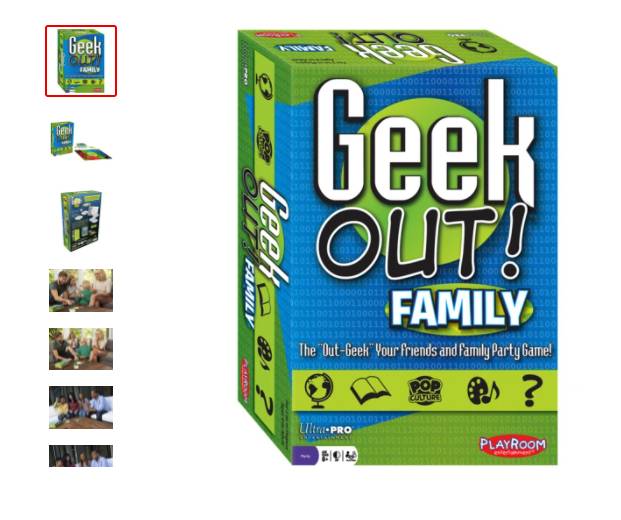 I just barely got this a few days ago. Yes, it is unboxed — and I got it for myself. I don't think sweetie will ever have abs that look like this remarkable specimen in the photo — and I'm darn sure dad won't. But I am determined to work on my own fitness. Women lose upper body strength as they get older. I can't turn back the clock — but I will get stronger and look better in the short-sleeve tops of summer. This gym also helps flexibility.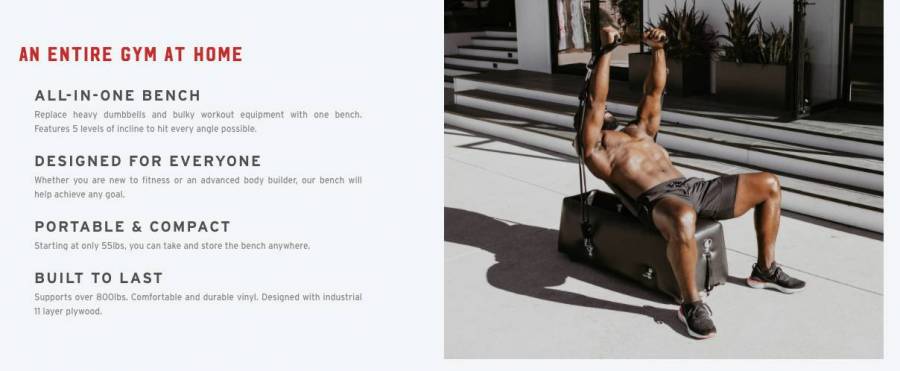 I told the editor Brad that we needed some ties for the reviews. He told me ties were too "stuffy," I said, "Well, my dad really likes ties." "That's my point," he retorted. I haven't gotten back to Brad on that comment — but I will… These socks are really awesome, and several guys in the office got them for themselves.
I cannot adequately say how much I love this camera. I like the built-in privacy cover — And I love love love (did I say love) the light. The light actually makes you look good — anytime, day or night. So I don't look pale or washed out when we have to have a late-night call from the team. My dad saw me using this one day on a Zoom call and asked about it. So I got him one for Father's Day.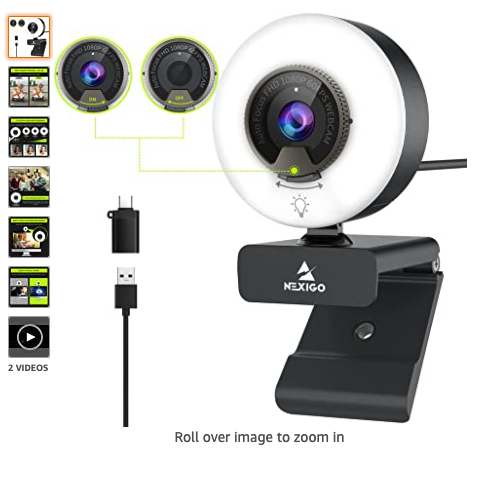 A great little portable power bank that you can stick on your key chain. I hook mine in my car, and the two guys in the office with these have them on their belt loops. Lightweight, small — fits in a pocket or bag. Integrated certified Apple MFI Lightning connector to charge device. Rechargeable — 5000 mAh of power when you need it.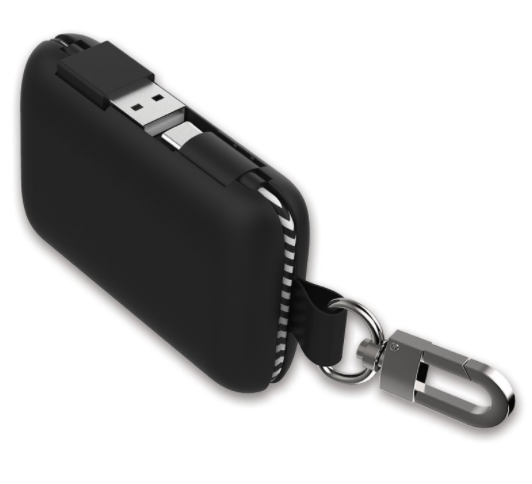 I'll never get over our Fluidstance Board (The Level) — but the Slope is a nice little workspace addition if you have room. I liked this product because I could write on the little magnetic screen and put it on my fridge or stick it in my car — Then you can wipe it off. I call it my "Glorified Stick-it Notepad." The only drawback to me is that it is a little big on my desk, so I set it on the desk next to me — then other people grab one and they don't bring it back. AND — I wish I had gotten the white Slope and not the black one.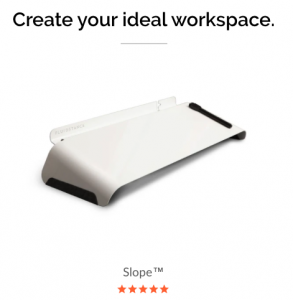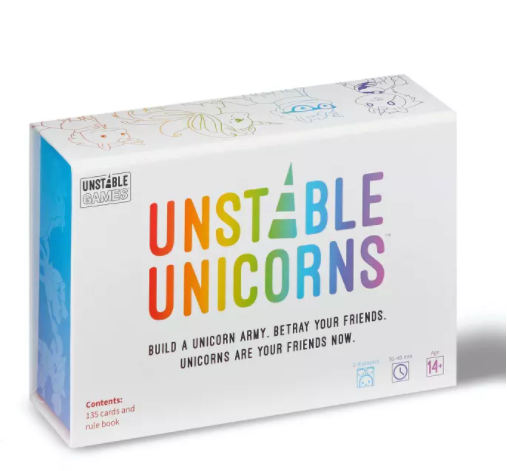 This card game kind of looks like a kid game — but it's at least teen and adult. Seriously witty humor. You can pick this game up from Amazon, Target and I've seen it at a couple of other stores. I love this because the creator, Ramy Badie funded this on Kickstarter. That fact inspires me — he got it out there, and it's been so successful that it has been expanded into the Apocalypse Expansion Pack — and even a Christmas Special Pack.
We had a lot of fun with this card game with Adult friends — but I think teens would like it too.
Not the Last Product
I have about ten more products I really wanted to tell you about — But I have to get home tonight.
Please get on the task of getting your dad something nice for Father's Day. AND — if you have any "big wins" in your gift-giving this year — or anytime — PLEASE let me know. I love to give our readership great gift ideas.
…and — if you are a dad — please go out and be the best dad you can be!
Image Credit: Yan Krukov; pexels; thank you!