Today, digital textbooks for higher education and career education account for only 0.5% of all textbook sales in the United States. According to a new study by social learning platform Xplana, this could soon change. Xplana predicts that digital textbooks will account for almost 20% of all textbook sales within the next five years. This will make digital textbooks a $1 billion market.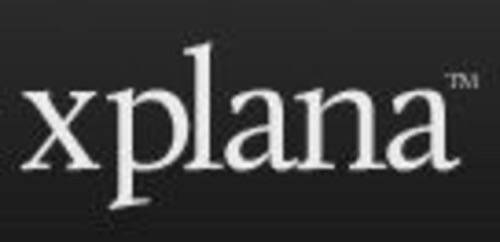 According to Rob Reynolds, who is one of the co-authors of this report and also the director of product design and research for Xplana, this rapid growth will be driven by a number of factors, including the proliferation of tablets and e-readers like the iPad and Kindle, the availability and pricing of e-textbook content and an increasing interest in online learning.
According to this study, sales of digital textbooks will increase 100% year-over-year in 2010 and the continue to grow rapidly for the years to come.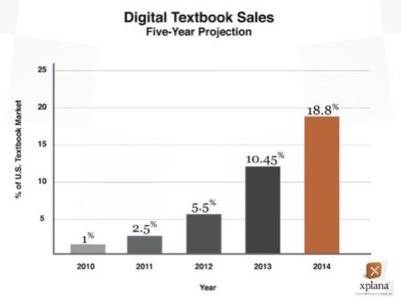 Factors in Favor of Digital Textbooks
Pricing, as the authors note, is a major factor that will make digital textbooks more interesting for students, who often spend hundreds of dollars per semester on textbooks. Flat World Knowledge, for example, offers its e-textbooks for free and only charges students for the print versions. Currently, teachers at over 400 colleges use Flat World Knowledge's textbooks for their courses. Other e-textbook companies like CourseSmart and MBS Direct also saw very strong growth in their sales last year.
Other factors in favor of digital textbooks include the increasing availability (and affordability) of e-book readers and netbooks, as well as the move towards the ePub publishing standard for e-books. It is also important to note that textbooks publishers have long seen digital textbooks as way to shut down the market for used textbooks, which accounts for close to 35% of the textbook market today and which – of course – doesn't earn these publishers a single dollar.
What Will these E-Textbooks Looks Like?
It will be interesting to see what these textbooks will look like. Thanks to new initiatives from Wolfram Alpha and other data and service providers, interactive textbooks could soon replace static texts. The problem there, of course, is that these textbooks are more expensive to produce than today's textbooks. The lower cost of digital distribution and the publisher's ability to cut out the middlemen (distributors, campus bookstores etc.) will help to offset some or all of these additional costs.
You can find the full report here