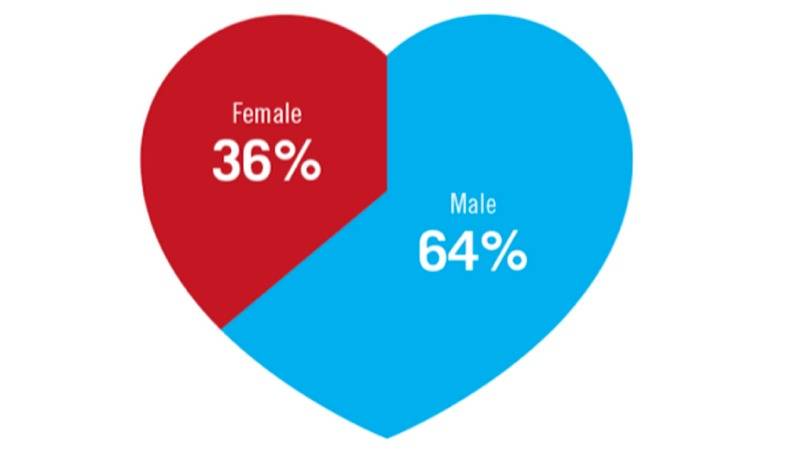 In my quest to find love through my smartphone, I am starting to feel that I have embarked on a fool's errand.
According to mobile analytics firm Flurry, there are a paucity of women using dating apps. Essentially, dating apps are for dudes. Analyzing the top 20 dating apps on Flurry's platform, the company found that 64% of users are male. Things are even worse on Android, with 66% of users possessing a Y chromosome.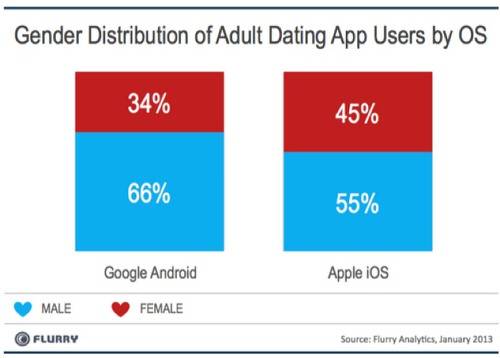 The numbers are slightly more balanced for Apple's iOS. Only 55% of dating app users are male in the Apple universe. These are great numbers if you are a women looking for a variety of men through these apps – but men will be fishing from a smaller dating pool.
From an age perspective, the primary users of these apps are those in their mid-20s and early 30s. Nearly 42% of Android dating app users are between the ages of 25-34, with the same age demographic comprising 44% on iOS. Millennials between the ages of 18-24 are the next largest age demographic, with 38% for Android and 34% on iOS.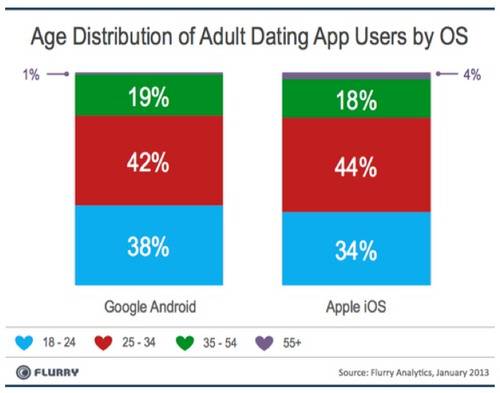 Of course, the ratio depends on what dating app you are using. Anybody that has even casually browsed through location-based dating app Tinder may be shocked that nearly everybody that uses the app seems tobe between the ages of 18-20. Some are quite a bit younger (which should be illegal or something).
To put the demographics in perspective, we are talking about millions of users here. The top 20 dating apps on Flurry's system have 17 million users that registered 20 billion sessions (the act of opening and closing an app) in January 2013. If 36% of all dating app users are women, that still equates to 6.12 million users. Yet once you spread those users around varying geographic regions, the scarcity of ladies using these apps may be acutely felt by men looking for dates.
Is this an epic fail for dating apps? If there is little gender balance, then the apps become basically unusable for the one sex while the other gets a variety of choices.