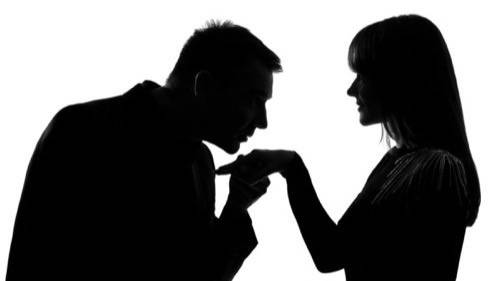 The bar was empty as I waited. Outside it was snowing and dark, another typical evening of what seemed like of what was an endless blanket of snow. Or, as we call it, February in Boston.
"Can I get you a drink?" the bartender asked.
"I am meeting someone," I said. "I will wait until … the person I am supposed to meet shows up."
I glanced at my phone for the time. It was the same phone that set up this date. Why shouldn't it tell me the time? It was 5:08 … she was late. I've been down this road before. Set up a date through an online dating site and get stood up. It is one of the perils of putting yourself out there: you are asking to be let down.
This time, I hadn't actually used a dating "site" to meet somebody. It was actually an app. For more than a month, I threw myself into the world of mobile dating. At least, I tried to throw myself into the world of mobile dating. I used only mobile devices and apps to try and find dates and maybe, just maybe, find that special someone.
It became an exercise in patience and humility.
No Matter Where You Go, There You Are
When I was younger, I thought I could reinvent my entire personality by moving to a new city. Meet new people that did not know my foibles, get a fresh start and be a completely different person. After a couple attempts to recreate myself in a different place, I came to a clichéd but (at the time) startling realization: no matter where you go, there you are.
Just because I changed my surroundings didn't mean that I was fundamentally any different. And this is kind of how I now feel about dating apps.
(See also: Taking My Dating Life Mobile: A Social Experiment)
Before taking my dating life mobile, I had a long history with online dating. Between Match and eHarmony, OKCupid and others, I have kept a profile active for the sake of curiosity and serendipity. If someone happened to message me, great, I would do my due diligence and follow up. If not? Well, no skin off my back.
The problem comes when you put your eggs in the online dating basket. When you actively try to find a match on a dating site, such as Match, you are asking for frustration.
I sighed. The phone read 5:11. "This isn't the first time you've been stood up," I told myself. The bar had acquired two other patrons, a couple of guys sitting at the very end. The two bartenders leaned against the counter, very bored, watching the red carpet show ahead of the Oscars on TV. "Only thing to do is have a drink and then get going," I mumbled. I signalled one of the bartenders over.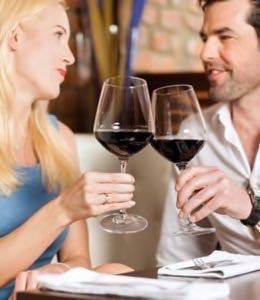 A momentary gust of wind swept the bar and everybody looked toward the door.
And there she was.
Here's The Scenario
Note: this comes from a man's perspective. I have heard several similar stories from women, but I don't claim that these experiences are universal.
Still, anybody who's spent much time in online dating likely knows this scenario. You browse a lot of profiles. Along the way you "wink" or "like" several of them. If you feel a particular connection, you send along a message.
And wait.
And wait.
Many times you never hear anything back. If you are lucky, you get that ping where somebody has responded. This is your opening. You send a couple of messages back and forth. After an appropriate amount of time, you ask the person if they want to meet.
Silence.
[See Also: Top Dating Apps For iPhone, iPad And Android]
Sometimes the conversation just peters out. You ask a question that never gets answered. You are left wondering what the hell just happened.
This basic script is no different between online dating and mobile dating apps.
An hour drifted to two. What I had envisioned would be an hour of awkward get-to-know-you conversation and then fleeing the date turned into casual, witty banter between two people whose personalities may be bit comfortably askew.
I looked at her and sipped the last bit of my margarita.
"One more drink?" I asked.
"Sure," she said.
The Difference In Going Mobile
The basic human experience in digital dating may not be all that much different between the online world and the mobile world. The same neurotic habits of profile browsing and inefficient, unresponsive communication are present in both environments.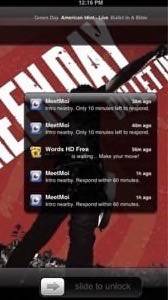 Yet, there is one big difference when it comes to using mobile app: immediacy. This immediacy is created by three distinct mobile features – geolocation and push notifications and social media.
When you are sitting at your computer flipping through profiles, there is really no such thing as geolocation. You do not know if somebody is from where they say they are. People may say they live in Boston when they really live out in the suburbs. You do not really know until you start talking to them.
When you have your phone filled with dating apps, you know when people are close. Why? Because your smartphone will tell you.
The typical message looks something like this:
"Hey, a potential date is nearby. Want to message her?"
This can create some odd moments. I live near a pub, and every time somebody with one of these dating apps was at the pub, I'd get a notification. This can be kind of cool, like vetting the dating pool at the pub before deciding to leave my apartment. On the other hand, it can be highly obtrusive. I don't know if women were seeing the same message coming from the app about me, though I have to assume they probably were.
Another problem? Driving.
One particular app called MeetMoi is especially aggressive in its push notifications. I was driving to New York City from Boston in early March, with a quick stop at Foxwoods Casino on the way. On I-395 in northern Connecticut, I was getting basically non-stop notifications.
"Hey, a date is near. Message her?"
I suppose there are a lot of single women in northern Connecticut.
Now, there's something to be said for Serendipity. Maybe one of these days one of those push notifications is going to have the woman of my dreams. Most of the time they are just annoying.
Social Profiles
The classic online dating sites highly encourage users to create in-depth profiles from a multitude of questions. Part of the reason for that is that they want to help you "find your perfect match." The other reason is that they are just like any other website ever: they want to know as much about you as possible to help with advertising.
Mobile is a little different. Creating an in-depth profile through an app on a smartphone is a little bit more difficult. It is harder to type and not all touchscreens are created with the same type of responsiveness. It is much easier for the app developer to just hook your profile up through your Facebook profile and let you edit it from there.
Apps like location-based Tinder and Let's Date do this. Both will also show you if a prospective mate has any Facebook friends in common. Sometimes you can click on their Facebook profile from the app. And yes, you are going to end up clicking on that link.
You might tell yourself that you are curious. And you are, no doubt about it. But, checking out a stranger's Facebook profile is also kind of creepy and stalker-ish. If you use one of these apps, you are going to want to go into the settings and make sure that random people cannot click through to your profile.
The red carpet festivities had started in earnest on the televisions above the bar. The sound was off so all we got were the pictures of pretty people in fancy clothes. We proceeded to go all Mystery Science Theater 3000, making up interview questions and responses, basically being giant dorks.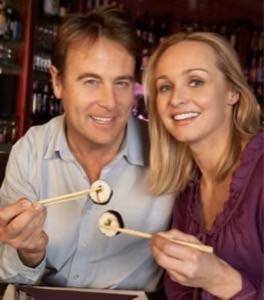 It was fun.
Another hour rolled along. The latest. We finished the last round of drinks and checked the time. It was past 8:00, pretty late for two working people on a Sunday night. We left the bar, into the thick snow of a Boston that seemed deserted.
"Can I give you a ride home," I asked.
She looked at me, perhaps a little sideways, and shrugged.
"Yes."
How'd That Story End?
You want to know how many different people I met, don't you? It's OK. I get the voyeuristic nature of writing about online dating. I chatted with several women through a variety of apps. Just about all those conversations fizzled out.
Except for, well, one.
One.
That's right. Through a full month of using dating apps all the time, everywhere I went, I met exactly one person for a date in the real world.
And that's all I'm going to tell you about that.
Images of couples courtesy of Shutterstock