Today is International Data Privacy Day, an event backed by companies like Intel, Ebay, Facebook and Microsoft, and dedicated to educating data owners about best practices in protecting the privacy of consumer data.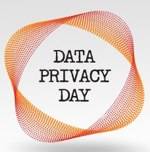 The need to keep people from being exploited on account of violations of their privacy is clear, well-known, intuitive and amply articulated by highly capable people. The up-side of making use of peoples' data is far less so. The two concerns are closely tied together. That's something Bill Gates is likely very aware of, if his comments 10 years ago are any indication.
The forthcoming era of computing is all about data. In as much as that data is associated with people, it's essential that data owners feel secure in the belief that they can make use of their data in computing without concern it will be misused.
Bill Gates got this about the last era of computing, the first instances of e-commerce and the web. He wrote a famous company-wide memo ten years ago this month all about the importance of what a controversial hardware-based security paradigm called Trusted Computing.
"If we don't do this, people simply won't be willing — or able — to take advantage of all the other great work we do. Trustworthy Computing is the highest priority for all the work we are doing. We must lead the industry to a whole new level of Trustworthiness in computing."
Regarding Privacy in particular, the Gates memo put some things in ways we can relate to today, but other things seem antiquated.
"Users should be in control of how their data is used. Policies for information use should be clear to the user. Users should be in control of when and if they receive information to make best use of their time. It should be easy for users to specify appropriate use of their information including controlling the use of email they send."
Users should be in control of when and if they receive information to make best use of their time! Can you imagine that? Info overload as privacy violation. It makes sense, yet it seems hopelessly antiquated too.
"In the past, we've made our software and services more compelling for users by adding new features and functionality, and by making our platform richly extensible," he wrote.
"We've done a terrific job at that, but all those great features won't matter unless customers trust our software.

"So now, when we face a choice between adding features and resolving security issues, we need to choose security. Our products should emphasize security right out of the box, and we must constantly refine and improve that security as threats evolve."
Here's how the International Data Privacy Day organization puts it today.
"In this networked world, in which we are thoroughly digitized, with our identities, locations, actions, purchases, associations, movements, and histories stored as so many bits and bytes, we have to ask – who is collecting all of this data – what are they doing with it – with whom are they sharing it? Most of all, individuals are asking 'How can I protect my information from being misused?' These are reasonable questions to ask – we should all want to know the answers.

"Data Privacy Day promotes awareness about the many ways personal information is collected, stored, used, and shared, and education about privacy practices that will enable individuals to protect their personal information.
Robert Siciliano, an Online Security Evangelist at McAfee, paints a much more negative picture in a blog post yesterday – probably even about the companies participating in International Data Privacy Day. McAfee is owned by the primary sponsor of the event, though, Intel. Siciliano speaks for many people when he says:
"Lately, it seems that barely a day goes by when we don't learn about a major Internet presence taking steps to further erode users' privacy. The companies with access to our data are tracking us in ways that make Big Brother look like a sweet little baby sister.

"Typically when we hear an outcry about privacy violations, these perceived violations involve some apparently omnipotent corporation recording the websites we visit, the applications we download, the social networks we join, the mobile phones we carry, the text messages we send and receive, the places we go, the people we're with, the things we like and dislike, and so on.

"How do they do this? By offering us free stuff to consume online and infrastructure for the online communities that tie us together. We gobble up their technologies, download their programs, use their services, and mindlessly click 'I Agree' to terms and conditions we haven't bothered to read."
It's a cynical perspective that refers to all the glory of the Interwebs as simply free stuff to consume with mindless clicks.
I think I prefer the description Gates might have offered. The global computer is now rich with features and opportunities, but those will be put at risk if people don't trust the network. Please, Mr. Zuckerberg, don't spoil this opportunity.