Written by Ebrahim Ezzy and edited by Richard
MacManus. Ebrahim is lead developer of search product Qube andauthored the Search 2.0 series,
which featured recently on Read/WriteWeb.
This article explores the new online advertising model of CPA (Cost per
Action/Acquisition) and determines whether it will be The Next Big Thing on the
Internet.
The CPA feasibility test
Let's dive straight
into testing whether CPA is good for publishers, then we'll explain the theory behind it
and explore whether CPA is really the next stage in online advertising.
The following CPA feasibility test enables publishers to calculate which form of
online advertising is best for them – CPA, CPC, or CPM? With the help of past performance data, publishers can develop benchmarks to determine
whether CPA will work for them. It's a simple 3-step calculation to check if your web
property can bear the risk:
Finding pricing benchmark; Numbers of impressions (to be sold or from the past
data) / 1000 x CPM = Pricing benchmark
Finding expected click yield; Numbers of impressions (to be sold or from the
past data) x % CTR = Expected click yield
Determining Target cost per click; Pricing benchmark / Expected click yield =
Target CPC
If the Target CPC is any lower than your Average CPC, which is most likely for an
average publisher, then it is a risk.
Beyond CPC – the emerging CPA world
Over the years, search has evolved to become a full-fledged marketing &
advertising channel. Internet advertising revenues reached a new high of $3.9 billion for
the first quarter of 2006, which continued the trend of record setting quarters. It is
abundantly clear that advertisers are seeing a compelling opportunity to leverage the
Internet as a powerful medium that drives both branding and sales results.
Google is currently monopolizing the online advertising
industry. Internet Advertising or Online Advertising is commonly associated with Google's
Adsense/Adwords (and its derivatives), since it revolutionized web publishing by turning
personal websites, blogs and forums into potentially lucrative ventures – by setting a
new standard for affordable, targeted and effective advertising.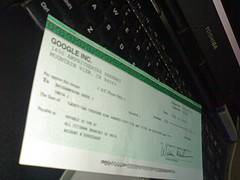 However, the recent issues of click fraud, click attack, ad tracking
discrepancies, etc., are starting to cause cracks in online advertising. It makes one
wonder whether or not the CPC (Cost-Per-Click) advertising model that Google, Yahoo, MSN
and others espouse actually works. Click fraud and other critically contentious issues
are a big threat to the CPC model.
Also in these days of budget cuts and profit woes, advertisers are struggling to link
a clear return on investment by investing in various online (and offline) advertising
platforms.
So let's look beyond CPC to explore the opportunities offered by the CPA (Cost per
Action/Acquisition) model. All the big search engines, including Google, are considering
adopting CPA.
CPA – Cost per Action/Acquisition
In contrast to the CPC Model, which seeks to drive a high volume of traffic to the
advertiser, the still-emerging CPA model provides action/acquisition opportunities by
offering financial incentives – usually in the form of a revenue share percentage – to
publishers. Incentives are solely based on actions such as acquiring qualified database
entrants (e.g. opt-in email), driving sign-ups, downloads, inquiries or ultimately
acquiring paying customers.
CPA is considered to be an optimal form of advertising from the advertiser's point of
view, since the entire burden of responsibility is on the publisher. The commissions that
publishers receive are dependant on good conversion rates from the ads.
Indeed it could be argued that CPA, being virtually risk-free for the advertiser,
discourages marketing innovation and diligence. If publishers overexpose their users to
CPA advertising, it could have a long-term detrimental effect on the industry (not to
mention annoy readers!).
The CPA Model – Google is key
To address problems posed by the
CPC model, Google recently
acknowledged that it's testing CPA. Some niche players (Snap, ValueClick, Jellyfish,
etc.) have already adopted CPA, but Google's foray into the market would be a huge step
to broaden acceptance of this concept.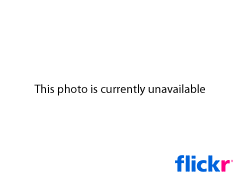 Google's competitive advantage is its network size. With thousands of advertisers and
publishers, grouping is relatively easy. Depth and variety can compensate for any flaws
in the grouping algorithm. So a substantial user base is important – even ad networks
with outstanding technology can still perform miserably without a large user
base.
Also eBay, which is in the same business of connecting people – and can be said to be
nothing more than a glorified classified advertising business – has launched its AdContext program. This should make
CPA more popular, because it will lure publishers by promising them a cut of auction
sales made from the ads.
Problems with CPA
Difficult to manage; balancing the risks of advertisers and publishers against
each other makes the CPA model the most difficult to manage. Publishers should be
responsible for influencing the consumer, not closing a deal too.
Not immune to gaming; CPA might prevent click fraud, a major issue with
CPC model currently. But soon enough, there will be people will who will figure out ways
to cheat CPA too.
Suitable only for medium/large businesses, because small businesses can't
afford to pay relatively high CPA premiums to publishers (see this post by Seeking Alpha for
more context).
Ignores the value of brand building.
Immature tracking technology; the CPA model may yet be unsuccessful too,
because the tracking technology hasn't yet matured into something so robust and reliable
that it would enable a vast number of affiliates to be utilized.
Reasons why publishers dislike the CPA Model
While CPA is ideal for advertisers, publishers won't prefer this model for the
following reasons:
Most financial risk; if an advertising campaign fails and generates no
response, the publisher receives no remuneration for displaying the advertisement.
Low Earnings; in most cases, the revenue generated through a CPA deal works
out to be the equivalent of a very low CPM.
Tracking discrepancies; publishers are often reliant on the advertiser's
figures, to calculate the number of actions generated from the campaign.
Which Ad model is best?
For advertisers: CPA would be best, because ad cost is directly proportional to action
conversion rates. Which means the advertiser only pays for actions which contribute to
their bottom line.
For publishers: CPM (Cost per mille/thousand) is still the best option. CPM is an
advertising model in which the costing is based on the number of times an ad is displayed
to the user, regardless of the user's subsequent action. Most rich-media advertising, and
nearly all offline advertising (Radio, Television and Print) costs are determined on CPM
basis.
CPC is, and will remain, the most cost-effective, affordable and balanced ad model for
both advertiser and publisher – IF its underlying problems can be addressed (click
fraud, etc.), CPC can provide a radical improvement to overall ad performance and result
in sustained productivity growth. Also, increases in productivity – which we've seen a
lot of in recent years – is what most drives economic growth without causing
inflation.
To summarize: CPA is best for advertisers, CPM is best for publishers, and CPC is the
best for both – as long as the underlying issues, like click fraud, are resolved.
Conclusion
It is obvious that CPA alone is not the ultimate panacea for advertisers hoping to
deliver campaigns that are branded or lead-generation focused. This is evidenced by the
fact that many advertisers regularly shift dollars between several types of campaigns –
including CPM, CPC and CPA.
Therefore CPA, in my opinion, is not the holy grail of advertising. But I'm
really hoping that Google will pleasantly surprise us, once again!
———
Note: Ebrahim Ezzy is working on a Qube module
called AdRoll, which will enable "free advertising". More details on AdRoll will be
published in the coming months on the Qelix
blog.