Groupon is one of the hottest tech companies out there right now; Forbes called it "the fastest growing company ever."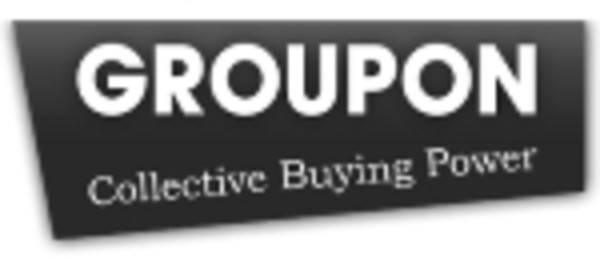 But Groupon is getting so big that it's bound to make a few missteps, and it was hit by two doozies today. A photographer posted a completely fraudulent offer and a cafe owner wrote a scathing blog post about Groupon's sales team, service and customers.
Many were harmed, irked or otherwise inconvenienced by these slipups. But at least some were happy – Groupon's competitors.
A representative for Mobile Spinach, a free service that shares discounts with its members, reached out to us with a link to the blog post written by the owner of Posie's Cafe in Portland, Ore. This business owner tried Groupon for the first time, but the deal ended up costing her money when she was overwhelmed with more than 1,000 bargain-seeking customers.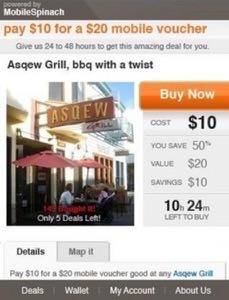 "Entering into a deal with Groupon caused them serious financial problems – basically put them on the brink of bankruptcy," Mobile Spinach's rep said in an email. "Mobile Spinach is a mobile deal platform that is similar in nature to Groupon, but the owners actually used to be small business owners themselves, and they set up Mobile Spinach to make sure deals appeal to customers AND merchants, and that the merchants actually get real customers with lifetime value, not just deal jumpers."
Groupon's bad news also came at a great time for LivingSocial, a site that features one deeply discounted deal per day to members, which becomes free for those who get three or more friends to buy. LivingSocial launched in 25 new markets today in Canada, the U.S. and U.K. Its family edition, featuring deals for family-friendly activities ilke zoos, is launching Monday.
No doubt Mobile Spinach, LivingSocial and Groupon's other competitors are enjoying some schadenfraude as commenters and the media pile onto Groupon, which is left trying to make nice with the cafe owner.
What do you think – does Groupon's bad press make you think twice about the golden coupon service?