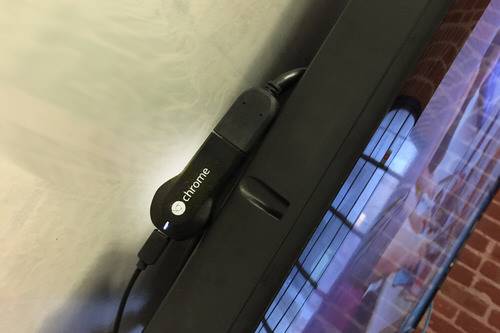 Chromecast, Google's $35 little TV streaming device, keeps learning new tricks. Here's a good one that will let you play videos from an Android phone or tablet on your television.
Most people know Chromecast because it lets you easily stream Netflix, YouTube and other video services to your TV using your phone as a remote control. With a little help from a new Chromecast plugin for the popular ES File Explorer File Manager app, reports Gizmodo, it can also send videos stored on your Android gadget to your big flat screen TV.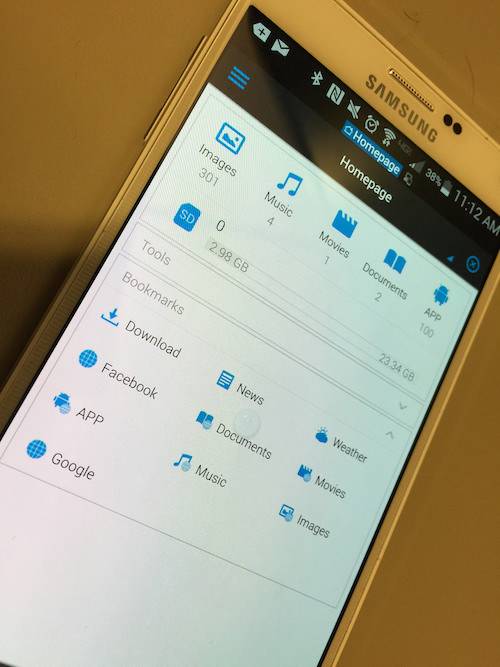 ES File Explorer isn't the first app to offer this functionality, but it does look like one of the best. I took it for a spin and was impressed with the results. With other apps, I've seen a lot of fitful stutters and stops, or dropped connections. This one held its connection well for videos as well as songs.
The ES File Explorer app itself is already a pretty handy file manager for Android devices, one that puts the folder structure of your phone and its memory card, if you have one, on view. Now with the ES Chromecast plugin, the combination makes easy and stable work of sending videos, photos and music to the TV.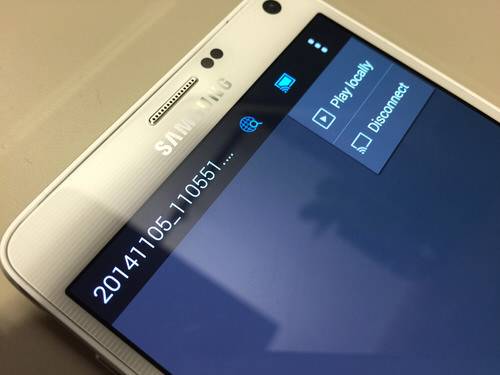 Here's how:
To start, download the ES File Explorer app here. (It's free.)
Open a video, picture or song inside the app.
Tap the "play" icon at the top right. (It looks like a triangle set inside a phone.) It will tell you to give you the option to download the ES Chromecast plugin.
Once you've done that, head back to the app.
Now touch the icon with the three dots in the upper right, and pick your Chromecast from the drop down menu.
You may have to tap the "play" icon beside it again.
Now, when you want to switch between playing the file on the mobile device or on the Chromecast, just touch the "play" icon. You control pausing and skipping from your phone or tablet. The stream doesn't just work for video either. Local casting of songs and photos work from your Android gadget too.
In my test, the screen flickered for a moment, then the casting action kicked in like a champ. The whole process, including download, took seconds.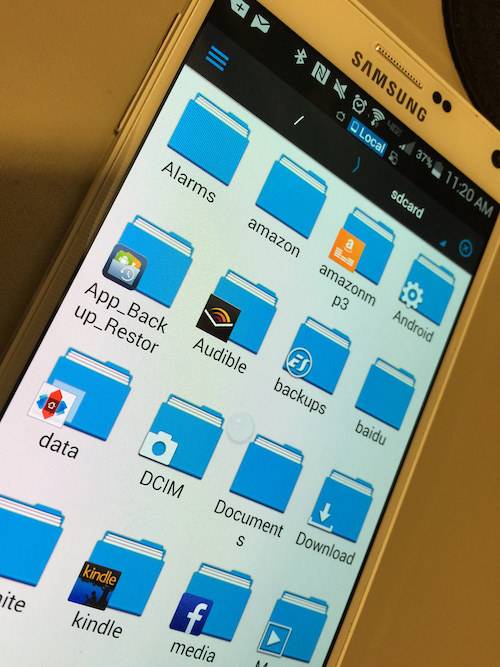 Chromecast wasn't actually intended to run off a local network for this type of direct streaming from gadgets, so it's a nice surprise to see an app that makes it work so well.
Given that the new Nexus Player essentially has a Chromecast stuffed inside, third-party apps like this can give Google's growing family of TV offerings some intriguing new uses beyond binge-watching.
All photos by Adriana Lee for ReadWrite