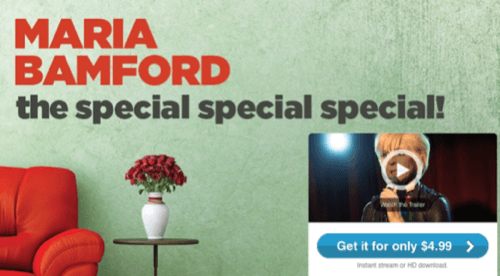 What's the biggest hurdle to getting people to watch your film or video? Getting it in front of them in the first place. Unfortunately, your options are limited.
Chill Direct, a new service from the social-video site Chill, hopes to expand those options and act as a new farm system to get content to TV, theaters and film festivals.
If you're as well-known as rising comic Louis C.K., who has famously parlayed his talent into a successful online special, you can essentially create your own ad-hoc distribution network. Last year, C.K. sold his "Live at the Beacon Theatre" show directly to fans for $5 each. Production costs were a reported $170,000, and the show earned $1.1 million in digital sales. C.K. then resold that content to the FX cable channel, which led to deals with other TV outlets. It was a major coup for the raw comedian and a big shift in thinking about content delivery.
Assuming you're not Louis C.K., you need help from a distributor, preferably one that leaves the bulk of any proceeds in your pocket. Chill Direct is positioning itself to be that kind of distributor.
Self-Distribution For Everyone?
But is self-distribution even possible for unknowns and aspiring creatives? It is if their content is properly placed in an online storefront with decent traffic – and the creator receives a strong revenue-sharing deal with the provider. At the very least it's likely to be more lucrative than trying to monetize via pay per clicks ads on YouTube.
That's where Chill Direct comes in. Built around a package of open programming interfaces (APIs), it's a platform to promote video on a 70/30 price-share basis, "giving creators the ability to distribute video direct to fans," explained Chill's co-founder and chief executive, Brian Norgard. The idea is let creatives focus on production, not distribution. A buffet of options include the cost of a site, managing uploads, coding, hosting, email marketing, social and real-time analytics.
Plus, creators keep ownership of their content. That means if a third party like HBO wanted to buy thier content, creators aren't obligated to give Chill a dime. Chill will even take the sold content off its site, as most buyers demand exclusivity.
Norgard is confident that leveraging Chill's 20 million users – plus its $10 million in funding and investors that include Hollywood powerhouse agency William Morris Endeavor – will be the key to helping Chill Direct users get their long-form videos seen. "We're not starting from scratch. Traffic comes from the existing community, creators promoting their projects and paid media," he said.
Eight projects are on the service right now, two of which are comedy specials; one by Maria Bamford and the other by Ari Shaffir. There's also the noted YouTube documentary "Please Subscribe." Norgard wouldn't comment on how well these projects are selling.
Early Reviews
For filmmakers like Alex Rotaru, the notion of a platform to show and launch his content is very attractive. Rotaru, currently distributing his award-winning documentary film Shakespeare High on the Showtime network, says if Chill Direct works as advertised, it's the holy grail for independent filmmakers, and a potential new road to festivals and more mainstream screens. "A deep marketing strategy has always been the issue, in my view, with a do-it-yourself model," Rotaru said. "Because the normal pathways into the studio system or into television are literally so Byzantine, they require all these secret handshakes. The right agent, the right moment, the right festival, the right critic, the right fish for lunch before the screening. It's really the weakest link of the entire chain, distribution, as far as indie filmmakers."
But LockerGnome founder and prolific YouTuber Chris Pirillo warned that even if it the service can attract exclusive, premium material, the key challenge is convincing viewers to watch. "That's not always easy for content creators, even the really good ones," Pirillo said. Yet he acknowledged the value for producers to get paid for their work, an uphill battle in online video. "If this service can make it easier to offer more value to a fan base, it could be a win for content producers."
Another problem is the culture of giving away video, said Drew Baldwin, the founder of Tubefilter. "That's one of the big challenges here because if there's an acceptable substitute in terms of entertainment that's free or ad-supported, it's going to be very difficult to justify that cost." But Baldwin added that the rest of the online video world is watching to see if Chill Direct works. "YouTube is in a great position to take advantage of that (model)," he said.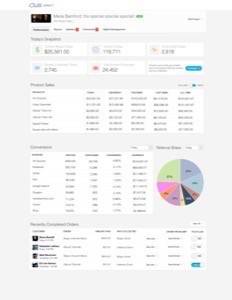 What's The Competition?
Smaller services offering purchasable video and pay-to-view such as VHX and Laffster are growing, while Google Play, iTunes, Amazon Instant Video can't be ignored. Netflix and Hulu stream saleable content and YouTube relies on measly ad sales that reward only huge traffic drivers (see The YouTube Industry Has A Transparency Problem).
Norgard called the major players closed platforms, meaning most people aren't able to get their material into these marketplaces without prior relationships. He says Chill Direct is open to spurring discovery of new talent (the only thing off limits is hardcore sexual content).
Just as important, built-in analytics can help creatives take control of their own careers. "To build an actionable marketing plan a creator needs data, pure and simple," Norgard said. "Studio executives and marketing departments for years have been utilizing costly market research to inform how projects are distributed. Creators will have access to where their audience is coming from, traffic, what's converting products, who is buying, how many emails they are collecting, and where the audience is located geographically."