Despite the availability of efficient online scheduling tools, professionals burn up nearly five hours per week scheduling meetings, according to a study commissioned by Doodle, a company that makes one of those Web-based tools.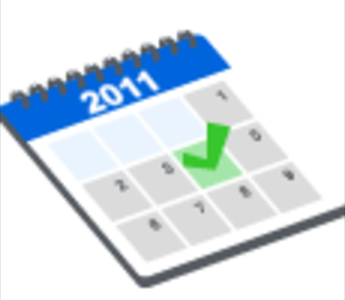 By the time the year ends, many have spent the cumulative equivalent of six weeks scheduling meetings, and that doesn't include time spent attending them.
Doodle surveyed a sample of 1,500 managers and administrative staff members in Germany, France and the United States and found that most of them were still using old school methods like email and telephone calls to try and coordinate a meeting between multiple people.
Doodle, much like competitors Tungle and SkedgeMe, offers a way for groups of professionals to schedule meetings online by picking from a set of various times that work for everybody, thereby eliminating much of the back-and-forth typically required to get something on the calendar.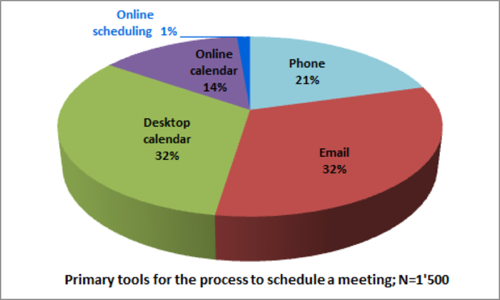 The vast majority of respondents reporting using desktop calendars, email and telephone to plan meetings. Only 1% said they used online scheduling tools like Doodle, Tungle or SkedgeMe.
The implications are obvious: Insofar as these findings are representative of the larger population of businesses, it's clear that Web-based scheduling tools can save not only headaches (who likes planning meetings?) but also a significant amount of time, which can be freed up for more productive tasks.
About how much time do you spend per week planning meetings? Have you used online tools like the ones mentioned above? Let us know about your experience in the comments.
Images courtesy of Doodle