This is one post/chapter in a serialized book called Startup 101. For the introduction and table of contents, please click here.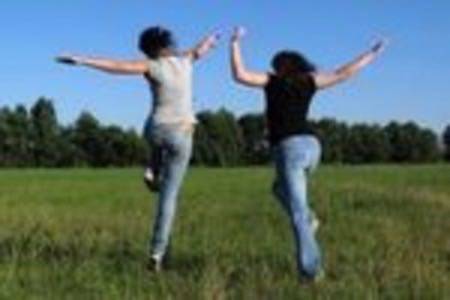 First, the good news: building a website today is ten times cheaper and faster than it was 10 years ago. Now, the bad news: building a website today is ten times cheaper and faster than it was 10 years ago.
You are entering an incredibly crowded marketplace. You have to get and keep people's attention extremely fast, because hundreds of other services are just a click away. The bar is set very high, and knowing exactly how high does help. If you reach too low, you will only catch air and crash to the ground.
Six Milestones from 30 Seconds to 3 Years
Here is what an insanely great Web product looks like to the average user right now and through the next 3 years:
30 seconds: "I get it."
3 minutes: "I've used it and still get it, and it has not annoyed me yet."
3 days: "I find this really useful or fun."
3 weeks: "I am raving about this to other people."
3 months: "I couldn't imagine not having this, and I'm boring my friends telling them about it."
3 years: "How weird to see this on Oprah."
The 30-Second Milestone
You can moan all you like about what attention deficit disorder has done for user engagement, but it won't help you one bit. Get over it. People don't automatically care about your product and won't invest any time to find out if they should care. This rule is as old as consumer markets. This is what those guys on Madison Avenue with their jingles and insipid ad slogans have always known. Political sound bites live in this same reality.
Does this feel fake and insubstantial to you, the engineer, schooled in solving big, hard, complex problems?
So, study this like you would any other big, hard, complex problem. Making a product or service look totally simple and obvious is a big, hard, complex problem.
In 30 seconds, a user who comes to your website should be able to say:
"I get what they are offering."
"This might help or amuse me."
"I know what I have to do next."
There is a science to achieving this; it has been documented. You need to look at great examples and understand how they did it. Then you need to test and change, test and change, test and change, test and change, and then test and then change, until you go crazy!
The 3-Minute Milestone
After using your website for 3 minutes, the user should be able to say:
"I still understand what they are offering, and it does help or amuse me."
"This has not annoyed me yet."
"This could be even more fun or useful than I thought."
"I know what to do next to find out if this could be even more fun or useful."
The 3-Day Milestone
Now is the time to worry about stuff like performance and reliability. If you get to the 3-week milestone and bomb, your fanatical users will cut you some slack. But at this stage? Zero slack.
Have you been planning for this milestone since the design stage? Are you running on a cloud service with auto-scaling and recovery? No. Whoops! You had better hope your product is not insanely great, but rather just reasonably good and will grow steadily. Hint: build on a cloud service (like Amazon AWS) from the start.
The Three Remaining Milestones
3-week milestone

You'll know you have hit this when VCs return your calls and VCs you have never heard of call you out of the blue. Close fast to leverage your hotness. Don't get all arrogant and believe you can do it alone. With this kind of traction, you can raise capital cheaply (and thus have less dilution), so do it.
3-month milestone

If you reach this stage, you can skip ahead to the chapter on "How to Scale Without Losing Your Shirt."
3-year milestone

If you reach this stage, skip ahead to the chapter on "Planning Your Exit."
Concept vs. Execution
We have reached the point that almost any website can be built quickly and cheaply. Money to scale awaits only for sites that actually gain traction. Management teams take care of the basics when you have traction and money. So, in the age-old debate about which is more important, concept or execution, concept is currently winning. You have to have something that meets a real need or is addictively fun.
The area where concept and execution intersect is usability. A concept that does not grab users within 30 seconds and move them through those other milestones is totally useless. Basecamp is all about usability. Twitter is about usability. Gmail is about usability. The concept in each case is simple.
New Concept vs. Doesn't Suck vs. Fast Follower vs. Niche
Your website falls into one of four categories:
New concept

If you fall into this category, your product or service type does not have a name yet. It has no market space, category, or even articulated need yet. In a decade, the number of these concepts that actually gain traction is tiny. The number of them that get through the early-adopter phase to the mainstream (i.e. reach the 3-year milestone) is even smaller. In other words, good luck!
Doesn't Suck

This one is easier. This is a service you can describe as "[something] that doesn't suck." Google first offered "search that doesn't suck," and then followed it up with Gmail, which is "email that doesn't suck." In other words, don't be afraid to go after mature markets in which the current services are not that good. Spend a couple of days browsing online and you will see plenty of such opportunities.
Fast Follower

This applies to a new concept that makes your jaw drop and you think "OMG, this is so cool." And then you realize that doing something similar would actually be pretty simple. The first one to market with a new concept is not always the winner. It just looks that way because the originator gets lost in the dustbin of history when the better venture out-executes it. You need access to capital to do this right, because you have to move fast, which means hiring an A-Team. And A-Teams like to be paid a lot.
Niche

There are thousands of these. Your niche might be geographic or a user type. Most niches are limited in scale and so do not require much capital. These are ripe for bootstrapping. But don't think niches are easy. Users will still be very demanding.