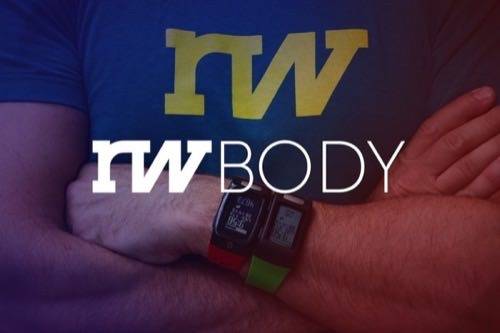 ReadWriteBody is an ongoing series where ReadWrite covers networked fitness and the quantified self.
When I thought about Bluetooth—which I admit wasn't often—I thought about those clunky, chunky earpieces that make everyone look like a dorkier version of LeVar Burton.
But in assembling all the gadgetry with which I track my activity and health, I realized that Bluetooth, a 15-year-old wireless technology, has quietly become a ubiquitous part of nearly all new fitness hardware, replacing awkward cables and proprietary networking links.
A Life Bound By Bluetooth
See also: How Android 4.3 Jelly Bean Will Lead To Google Wearable Devices
There's the LifeTrak Salutron Zone C410, which tracks my heart rate, steps, and sleep—side by side on my wrist with the Basis B1 Band, a similar tracking device.
When I want to go beyond their level of accuracy for real-time, continuous heart-rate tracking—to make sure I'm staying in the right zone on a run or workout—I use a Pear Sports heart-rate strap made by Dayton Industrial, the developer of the first Bluetooth-based heart-rate monitor.
Even the new Whistle Activity Monitor, which tells me whether my dog, Ramona the Love Terrier, is getting enough exercise, relies on a Bluetooth connection to pair with my phone and then determine whether my husband or I am walking her.
See also: How The iPhone 5S Could Be The Universal Remote For Your Life
All of these devices talk to my mainstream computing devices—laptop, tablet, and smartphone.
What's struck me is how easy it's been to connect most of these devices, in stark contrast to the annoying pairing process we associate with, say, Bluetooth audio equipment like speakers.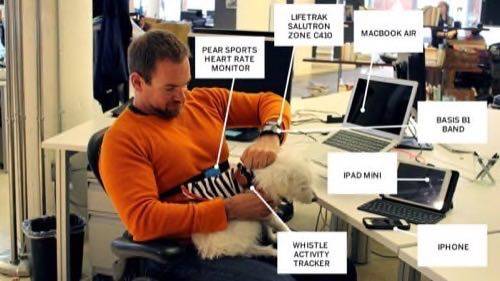 Low Energy, High Ease Of Use
The difference, says Suke Jawanda, chief marketing officer of the Bluetooth Special Interest Group, the industry consortium behind the standard, is the latest version of Bluetooth. It's variously known as Bluetooth Low Energy, Bluetooth 4.0, or Bluetooth Smart—Jawanda says Bluetooth Smart is the consumer brand his group now emphasizes.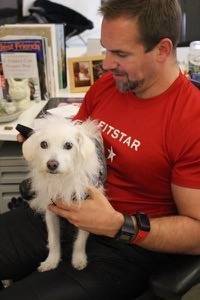 It's pretty clear that the standard-setting work has benefitted both hardware makers and app developers. My Pear Sports strap, for example, was designed to work with Pear's own app—but it also worked seamlessly with RunKeeper, MapMyRun, and Strava, all of which support Bluetooth heart-rate straps and wristbands. And they all pair automatically within the app—you don't have to bounce out to your phone's settings to pair with the device, then connect within an app.
The cleverest gadget I've been testing isn't for humans: It's the Whistle dog monitor. Whistle uses Bluetooth to pair with an owner's phone and set things up. In the setup process, you configure Whistle to connect to Wi-Fi networks to transmit data. After that, you don't have to connect via Bluetooth. Instead, Whistle uses its Bluetooth radio to detect when you are—or your phone is, really—in close proximity to your dog. It can do this without actually connecting, in the same way that you might see a list of all nearby Bluetooth keyboards and mouses when you set up your laptop with peripherals.
Bluetooth hasn't really changed its speed of transmission, Jawanda told me. What's different about Bluetooth Low Energy is that it can connect to a device in 3 milliseconds versus 20 milliseconds for older versions of Bluetooth. Because it's broadcasting for less time, a Bluetooth LE radio requires less energy.
These blips of data are ideal for simple data transfers—like, say, my current heart rate.
Where Bluetooth Needs To Shape Up
I'm still frustrated by some of my Bluetooth devices. My Zagg keyboard for the iPad Mini has failed, after months of flaky connections. My Basis B1 fitness tracker keeps losing its pairing with my iPhone, and transmits data unusually slowly. Even the Whistle pairing process isn't as smooth as it could be, a problem cofounder Steven Eidelman attributes to recent changes in Apple's software libraries for iOS devices made in conjunction with the release of the iPhone 5S.
And I'd rather not talk about my Jawbone Aliph earpiece or the balky Jambox that's the bane of my husband's tunes-seeking existence.
Still, there's more change on the way—change that could make fitness devices an even healthier market. Jawanda says the next version of Bluetooth, Bluetooth 4.1, will extend the low-energy features but also make it possible for Bluetooth devices to communicate directly with each other, rather than relying on connecting to a smartphone, or worse, a laptop. That could let my heart-rate strap, for example, talk directly to one of my fitness trackers, eliminating some of the redundant data-sensing I've bound around my body.
Bluetooth's latest updates have big implications for smart homes, the Internet of things, and the whole universe of connected devices ReadWrite chronicles.
Call me selfish, but I'm most interested in how Bluetooth, now that it's the ubiquitous networking layer of the fitness world, could help me run faster, lift more weight, rest better, and get even healthier.
Photoillustration by Madeleine Weiss for ReadWrite; photos by Selena Larson and Stephanie Ellen Chan