In the mobile application development space, there are a lot of companies that are shooting at the same target – to create actionable data that developers can use to inform their design and marketing decisions. There are a variety of ways to do this, from creating "predictive" analytics, adding a social layer to cross-platform apps or more traditional tracking and reporting. A new Italian startup called BeInToo thinks it can do better by adding gamefication.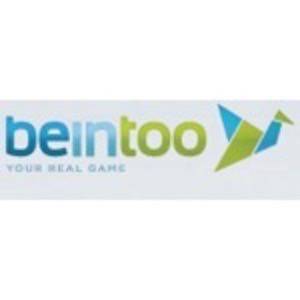 BeInToo is more than just adding a SDK to an existing set of apps that adds game mechanics. It also helps developers act on the actionable data that BeInToo collects on its users. It helps developers track the reputation of their users, offer them rewards and market apps across platforms.
After discussing BeInToo with CEO and founder Antonio Tomarchio, the vision of the company is clear. We wrote a few weeks ago about how developers can aggregate and create actionable data. BeInToo is squarely in that category, but comes at the problem from a different angle with the game mechanics. As such, it is like a cross between Socialize + PlayHaven + Klout with a rewards layer and an advertising component. For a 13 person team that has had $400,000 (with another $1.2 million on its way) in funding, the breadth of what BeInToo offers is impressive.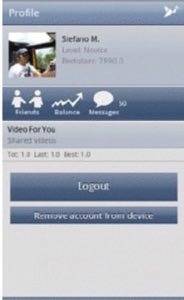 Reputation and Segmentation
Developers want to know who is using their app and how they are using it. The game mechanics that BeInToo provides are a very good way to tap into that data because BeInToo incentives users to perform certain actions and then be rewarded for it. So, segmentation of the data by time of day, gender, age and all of the other "standard" metrics is an easy thing to do. The idea, according to Tomarchio, is to "identify the parameters of success" for users to achieve goals and developers increase engagement.
Reputation is a different matter and cannot be replicated with traditional analytics. Game mechanics can help attach a weight to a user and developers can gauge that weight by what actions a user performs such as how long they play, how much they engage with the app and other apps in the ecosystem and what they share with friends. Socialize could probably pull off a decent reputation engine as well as social mechanics do not differ much from game mechanics. Users have metrics within the ecosystem called BeScore and BeDollars that can be used to achieve goals and cash in on them.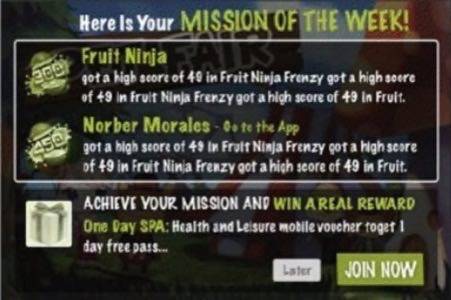 Game Mechanics On An App Level
Gamification is a growing trend in Web, enterprise and mobile software. BeInToo uses leader boards, missions, challenges and alliances to create its structure. Alliances are an interesting wrinkle because players can team up to take on another user or even put a bounty on them. For instance, a user can bet with BeInToo credits that a certain user will not be able to reach a high score in a game like Fruit Ninja. The purpose is to increase engagement among players by pushing them to reach higher scores or goals within apps.
BeInToo also wants to increase engagement between apps. So, if you are playing Fruit Ninja, BeInToo will also challenge you to achieve a goal in a different app such as Pet Fair. The goal is to help developers and users with app discovery while creating actionable events that developers can monetize.
There is an advertising model baked into BeInToo where developers can take what they learn about their users and tie it to a brand or a sponsor. This is where BeInToo starts to differentiate itself. In-app or cross-app missions can be sponsored and deals generated for the user. Once a mission is completed, users can click "Get The Coupon" to download their deals. This is where game mechanics beats social mechanics by providing incentive to reach goals in an app.
BeInToo Infrastructure
BeInToo provides developers with a free SDK and a Javascript API that can be dropped into apps. It is built on MySQL with a JS foundation and tied to the backend with Amazon Web Services. The SDK is reasonably light at 280 KB and BeInToo tracks seven million gaming events per day. Of the 13 employees, 10 are developers in Italy with a three-person marketing team in San Francisco.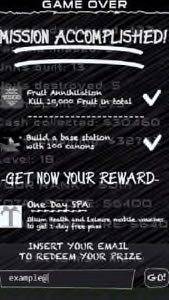 BeInToo is growing. It has 12 million reachable users, 80% of which are monthly active users. It has 1.5 million daily active users and is growing at a rate of about 200,000 per day. About 20% of the DAUs are monetized with the average CPM on rewards about $10. The click through rate of the Get The Coupon model stands at 40%, a high number that will go down once the company finds its way into more apps but still an impressive number.
BeInToo was one part of the first round of companies included in the Appcelerator Open Mobile Marketplace. The SDK can be found there. Check out the documentation for BeInToo here.
Developers – BeInToo is gamifying analytics. What do you think of this approach? What is BeInToo's growth potential and is this something that you would integrate into your apps? Let us know in the comments.