Basecamp is experimenting with its pricing structure, according to David Heinemeier Hanson of 37signals, the company that created the ever-popular online collaboration app.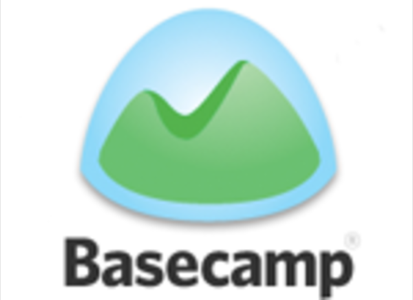 Some bloggers and Twitter users noticed yesterday that Basecamp quietly increased its cheapest subscription option from $24 to $49 per month, a move that was criticized by some as as being unfair to small business customers. All other price levels remain unchanged.
A post on the Mercury Grove company blog speculated that Basecamp might be moving away from the SMB market and instead focusing on enterprise-level customers. Mercury Grove, it should be noted, sells collaboration software that competes with Basecamp's offering.
From Mercury Grove:

Something has to be up. You don't raise a price point by 100% without a good reason. So until Basecamp comes out with an announcement, we're left to make-up our own hypotheses. Here is my take:

They no longer have interest in catering to small businesses. Small businesses are no longer a target. Their focus is to gain market share in the enterprise market.
They are feeling so confident that their software will sell, even with a 100% price increase.
Something big is about to happen. An acquisition? 37Signals going public? Are you on top of this Michael Arrington?
While these are interesting theories, 37signals offered us a far more benign, less juicy explanation.
"We're experimenting with our plan mix at the moment," Hansson told us. "We have not made any final decisions about what the mix will be."
Hansson stressed that 37signals hasn't changed the focus of Basecamp away from small businesses, who have always made up a large majority of the product's customer base.
The price change, which could turn out to be temporary, only applies to new sign-ups, so existing customers don't have to worry about shelling out more for their favorite online collaboration app.
What do you think about Basecamp's price changes? Does it impact your likelihood of using (or continuing to use) the product? Let us know your thoughts in the comments.
Update: Jason Fried responds
Shortly after our post went live, 37signals founder Jason Fried left a comment, clarifying that they are toying with the design of the Basecamp sign-up page, but that all of the old plans are still available.
"While we used to have four plans on the sign up chart, today we only have three," said Fried. "Same prices as before, just fewer plans displayed. A while back we used to have six plans to choose from, but we found that was ultimately confusing customers. So we went to five. Then we went to four. Now we're experimenting with three."
Fried echoed Hansson's earlier statement that the changes are purely experimental and that they may continue to alter the plans listed on their sign-up page, depending on their findings.