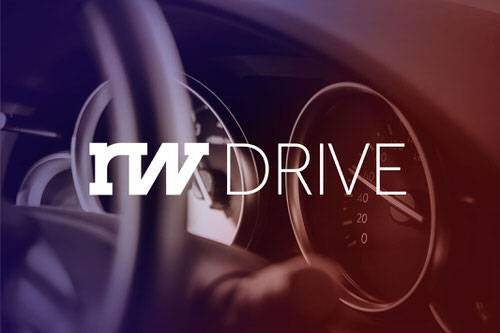 ReadWriteDrive is an ongoing series covering the future of transportation.
Here's something gruesome to consider: More than 200 people are killed every year when cars are reversing—most of these deaths are children. Back-up accidents also injure more than 15,000 people each year.
These factoids get more tragic when you consider that it's usually a parent behind the wheel, and the cost of preventing nearly all of these accidents is a cheap piece of technology: A $50 camera.
Take heart. The U.S. National Highway Traffic Safety Administration (NHTSA) took a big step on March 31 to prevent those horrific accidents when it ruled that all new cars must be equipped with back-up cameras by May 2018.
Auto companies usually dig in their heels and fight against any new mandate that adds cost to a vehicle. But in this case, the cost is modest—about $150 if both a camera and screen are required, and just $50 for a car that already has a dashboard screen.
"There's a reason we have a timeline now," said Thilo Koslowski, a Gartner analyst for vehicle information and communication technology. "Most manufacturers are planning to put displays and screens in the cars anyway. The cost of doing this is less than one-percent of purchase price of your average new vehicle."
Inevitable Migration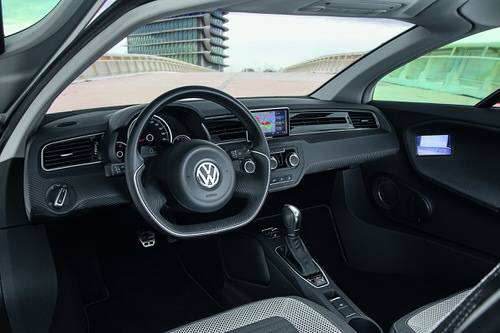 There's a well-established process of flashy new car technology eventually migrating to more proletariat vehicles. In the case of safety technologies, it started decades ago with air bags, pre-collision warning systems, and electronic stability control—first seen in brands like Mercedes or BMW models as costly options, and then finding its way to Ford, Chevy and the like.
These days, when everybody loves geek gear, consumers are only too happy to pay another fifty bucks for something cool like a back-up camera.
"Heads-up displays used to be luxury," Koslowski said. "Now, it's in cars from Toyota and Mazda."
Koslowski believes more futuristic features—like self-parking and 360-degree cameras for parking assistance—will also become commonplace. That's because these technologies, usually developed by tier-one automotive suppliers, are designed and priced at a premium when introduced in low volume. Then, these features ramp-up to larger quantities and the cost drops as they go mainstream.
"This is all planned," he said. "It doesn't happen by accident."
We are already at mainstream levels with back-up cameras, which are found in approximately half of today's new cars. Even more models have screens, due to an insatiable consumer desire for entertainment, navigation and connectivity features.
Independent car technology expert Doug Newcomb said "any automaker that's going to have an infotainment experience needs some kind of screen." At the same time, the cost of cameras has significantly dropped in recent years—mainly because camera components have integrated into hundreds of millions of smart phones and mobile devices.
Common Sense, Mandated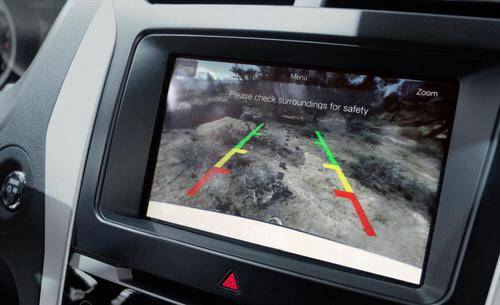 To recap in simple terms: Back-up cameras are cheap and they save lives. Unfortunately, that wasn't enough to get the government or the auto industry to make them ubiquitous. It took a lawsuit by Consumers Union, publishers of Consumer Reports, to get NHTSA to act—even after it blew past deadlines established by the Cameron Gulbransen Kids Transportation Safety Act of 2007. Backup safety regulations were expected in 2011.
Cars with rear-visibility technology already earn brownie points in NHTSA safety scores—the same way the federal safety agency gives higher scores to cars with electronic stability control, autonomous braking systems, early collision warnings and lane keep assist.
"NHTSA and others have shown, statistically, that a lot of lives can be saved by these systems," Newcomb said.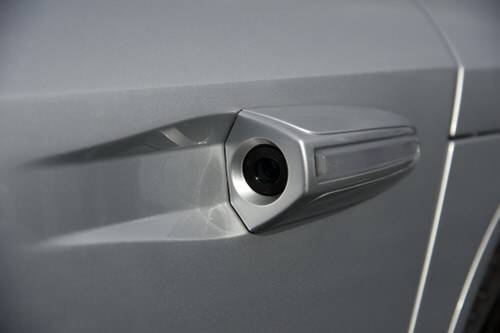 The final rules on the rear-visibility mandate, which applies to cars built after May 1, 2018, requires the field of view from the camera and screen to include a 10-foot by 20-foot zone directly behind the vehicle. The system must meet other requirements including image size, linger time, response time, durability and deactivation.
Now that we're on course for back-up cameras, perhaps it's a matter of time before side-view-mirrors are replaced with cameras. One week after the NHTSA ruling on back-up cameras, Tesla Motors applied to the safety agency to allow side-view cameras to replace side-view mirrors—a move that increases the efficiency of cars through better aerodynamics. And they also look pretty cool, to boot.
Images courtesy of Chrysler, Ford, and VW