The iPhone and iPad versions of the popular video player VLC have been removed from the App Store, in what appears to be a showdown between VLC's open-source licensing and the DRM restrictions placed on apps downloaded from Apple's store.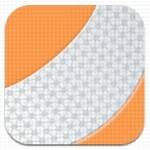 According to TUAW, the removal of VLC was not a case – as we have oftenseen – of Apple pulling an app because it felt as though it violated the developer guidelines. Rather, the app was removed because Apple received an infringement complaint from VLC developers.
GPL versus DRM in the App Store
Developer Rémi Denis-Courmont posted on the VideoLAN blog that "On January 7th, Apple removed VLC media player from its application store for iDevices. Thus the incompatibility between the GNU General Public License and the AppStore terms of use is resolved – the hard way. This end should not have come to a surprise to anyone, given the precedents."
The GNU General Public License (GPL) allows people to freely copy, distribute, and modify GPL software, but the digital rights management applied to those apps downloaded from Apple's App Store prevents that sort of sharing.
TUAW says that Denis-Courmont has waged a "one-man campaign against Applidium's iOS port of VLC, claiming the app violated the GNU public license (GPL) because App Store purchases have Digital Rights Management (DRM) applied to them." But Denis-Courmont disputes this version of events, detailing his thoughts on the app's removal in a subsequent blog post. Noting that it has been over two months since the initial claim of copyright infringement, Denis-Courmont minimizes his role in VLC's removal, instead pointing to Apple's anti-GPL stance. "All in all, we will probably never know the truth," he writes. "But I am inclined to believe what Eben Mogel, from the Software Freedom Law Center, foretold me 2 months ago: Apple would remove VLC simply because it cannot stand software distributed under the GPL on its stores."
The Future of GPL Apps
VLC's removal from the store is a shame for iPhone and iPad users, who could use the app to view video in formats not supported by Apple's video viewer. But the removal, particularly over conflicts with the GPL, highlights the conflicts between open source projects' licensing and their availability on Apple devices. Now that Apple has an App Store for Mac as well (with popular open source software like VLC noticeably missing), we may see more of these sorts of conflicts, with some developers eschewing Apple and wanting to retain the "purity," if you will, of the GPL and others simply wanting to take advantage of the popular Apple marketplace.