This week, as developers converge on San Francisco to find out what's next for Apple's hardware and platforms, there's another discussion going on in the background: What does iOS 6 mean for the jailbreak community? Did Apple borrow any ideas this time? How soon will we see an untethered jailbreak for iOS 6?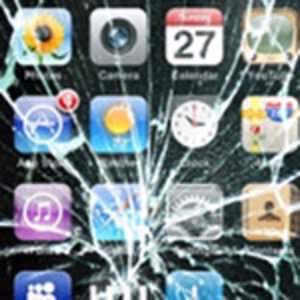 The relationship between Apple and the developers who seek to crack wide open its mobile ecosystem is complicated. On one hand, the Cupertino giant implicitly discourages the practice of jailbreaking by voiding the warranties of any devices that appear to have undergone the procedure. In its support documentation, Apple "strongly cautions against installing any software that hacks the iOS."
Yet at the same time, Apple hasn't been shy at borrowing heavily from the jailbreaking community – whether it be in the form of ideas or actual developers.
One of the more well-known examples of Apple's idea-nabbing came last year in iOS 5. Notification Center, one of that update's most beloved features, bore a striking resemblance to a feature that was already available on jailbroken devices. Not only did Apple appear to lift the feature, but it also nabbed the developer responsible for creating it in the first place. In June 2011, Peter Hajas started working at Apple's headquarters in Cupertino.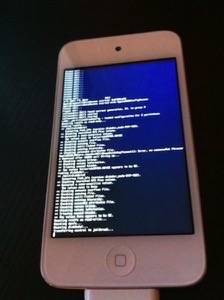 A number of different tools have been available for jailbreaking iOS, but by far the easiest one to use was the browser-based, now-defunct JailbreakMe. Last year, its creator Nicholas Allegra (better known as Comex) made headlines when he started an internship with Apple, making him the fourth well-known jailbreak developer to work for the company.
Some of the formerly jailbreak-only features that have found their way into iOS over time include multitasking, lock screen widgets, personal hotspots, WiFi syncing to iTunes, copy and paste, and folders for apps. Even the notion of running apps on the iPhone was familiar to jailbroken users by the time Apple officially unveiled its own App Store.
While some iOS hackers resent having their hard work copied without credit, not everyone sees it that way.
"Personally, I have no issues with that," says Cydia creator Jay Freeman. "If the feature is good, then Apple should integrate it."
Despite its official disapproval of jailbreaking, the practice does provide something of an experimental ecosystem from which Apple can draw lessons without exposing its larger customer base to apps and features that may be unpopular or not entirely polished.
In Apple's preview of iOS 6 yesterday, we saw a few more examples of features that jailbroken users have enjoyed for some time. FaceTime over 3G, pull-to-refresh in Mail, "do not disturb" mode and the ability to post social updates from Notification Center are just a handful of examples. On Twitter, many users openly wondered whether it was worth keeping their device jailbroken since so many of their favorite tweaks seemed to be included in iOS 6.
For their part, the iOS hackers aren't wasting any time cracking open the new operating system, or at least trying. Within 24 hours of the iOS 6 developer beta being made available, jailbreak hacker MuscleNerd succeeded in completing at least a partial jailbreak of it.
Despite this speedy progress, a publicly available, untethered jailbreak for iOS 6 may still be a ways off. That's because Apple has apparently fixed some of the bugs that made the current breed of jailbreak tools possible, and as MuscleNerd tweeted, Cydia doesn't work on iOS 6.
As for whether Apple has a death wish for the practice of jailbreaking, Freeman is skeptical. The company hasn't been quick to act, even though iOS 5 supports over-the-air (OTA) updates that would make it very easy to do so.
"It would be possible for Apple to pretty quickly squelch things like Absinthe," says Freeman. "When the tool is released, find and fix even just one of the numerous bugs it uses, and push out an OTA."
It will undoubtedly be a very busy summer for iOS developers of all stripes.
Lead photo by Stephen Heywood.