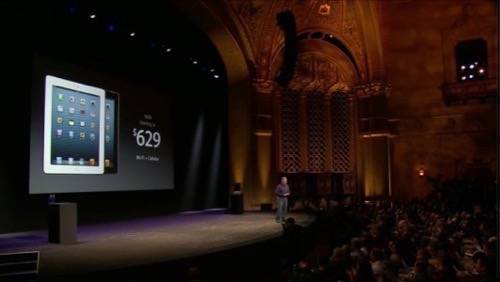 Apple Tuesday announced the fourth generation iPad, building on the power and features of the 10-inch Retina-display "New iPad" while maintaining the same prices and storage sizes. The 16GB, 32GB and 64GB models sell for $499, $599 and $699 respectively.
The fourth iPad doubles performance with a new A6X chip, it has an improved 720p front-facing FaceTime camera and better LTE cellular coverage. It sports the new, smaller Lightning connector, which debuted on the iPhone 5, and Apple offers Lightning-to-HDMI and Lightning-to-VGA adapters to let you send video out to your TV.
The updated hardware maintains the same 10-hour battery life Apple claims for the previous generation. That's the trend Apple has tried to uphold for recent iPad and iPhone updates: better screens, more power, but the same battery life users have come to expect.