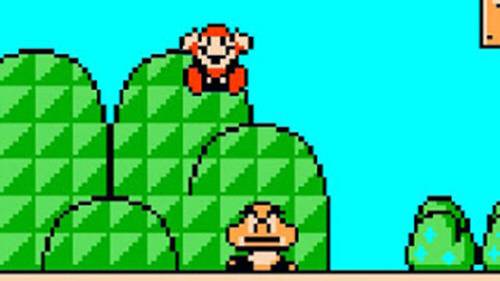 Apple has closed the loophole in its iOS Developer Enterprise Program that let MacBuildServer, a company that assists mobile developers, build and install an unofficial app that allows people to play Nintendo games on their iGadgets.
See also: Super Mario Zips Through A Loophole In Apple's App Restrictions
Technically, the app emulates a Game Boy Advance. Nintendo doesn't make its games available on iOS devices, and apps that can play pirated games typically won't run on an iPhone or iPad unless they're jailbroken.
MacBuildServer broke the news in a blog post Wednesday morning:
Yesterday someone from Apple called to Serge, our founder, and noticed that [the] enterprise certificate registered to our company was[sic] been used violating Apple's agreements.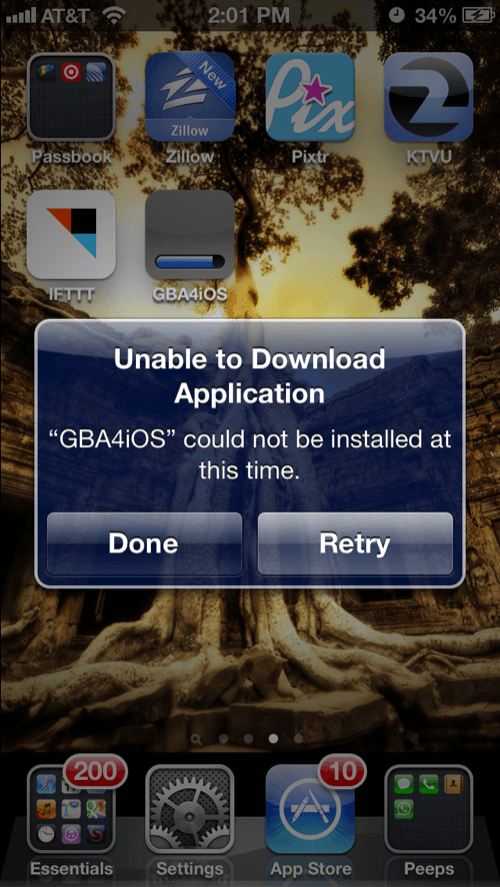 ReadWrite has confirmed that the GBA4iOS app will not download to a new device. MacBuildServer apparently builds the app and attempts to install it, but then an error screen pops up stating that the iPhone is "unable to download application." That's presumably because Apple either voided the certificate used to sign off on the app or limited it so it's not authorized to distribute apps from third parties.
The Story So Far
To recap, MacBuildServer was being used as both a stand in for Apple's Xcode compiler and as the official account holder for installing the GBA4iOS app. To install the app, all anyone needed was to click "Install" on the app creator's Github page. That would take them to MacBuildServer, which would build the app using the freely available code, sign off on it with its own enterprise developer certificate and install the app—no jailbreak required.
That whole setup was clearly living on borrowed time, of course. MacBuildServer's decision to open up its certificate to any and all users was a clear violation of Apple's terms of service for enterprise developer accounts.
Surprisingly, though, Apple seems to have taken a rather reserved approach here. For instance, it could have changed the entire structure of its enterprise developer program to disallow mass test-app installations. (And it still might, of course.)
The Emulator Lives
Those late to the party still have another way to get the GBA4iOS app, though it's neither cheap nor easy.
All a user needs to download the emulator is his or her own developer account, which costs as little as $99 a year and grants a certificate to install non-App Store apps. What's still not entirely clear is whether MacBuildServer will still build the GBA4iOS app for users with a developer account. Our experience so far suggests that it will, and MacBuildServer's announcement at least sounds encouraging on that front:
But don't leave a hope!
Updates are coming and we will return white magic soon! We're working on launching a lot of new features for developers to turn MacBuildServer into casual continuous delivery tool to help them launch great apps faster.
What to do right now? Maybe, it's time to enroll in Apple developer program for $99/year to continue using our service and try new features of iOS 7 without any limitations?
I pinged the company directly on whether it will continue to compile the app for registered developers, and I'll update if I hear back from them.
If MacBuildServer is out of the game, then users will need to compile the app themselves using Apple's Xcode development environment. That's a slightly more complicated process, and it still requires the user to have a developer account in order to actually install the resulting app on a non-jailbroken device.