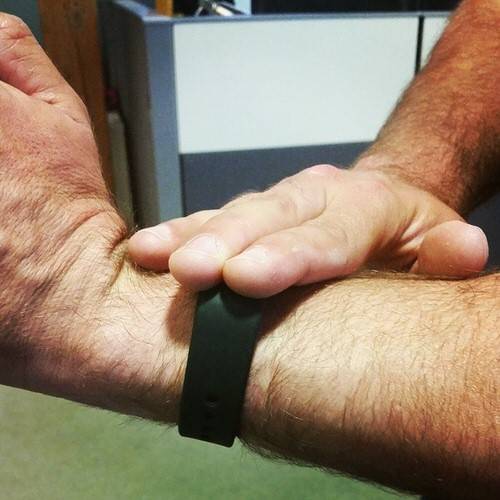 Fitness-app developers who expected a lift from Apple's release of iOS 8 and its new health-related features got a nasty surprise Wednesday.
Apple held up new apps that used its HealthKit software to store and present health-related data. And, it turns out, Apple completely removed existing apps which had added HealthKit from the App Store.
MyFitnessPal, a nutrition tracker with 50 million users, was one of the biggest apps affected, as were apps from major brands like WebMD and Walgreens.
"Our app which supported HealthKit integration was removed from the App Store this morning," MyFitnessPal CEO Mike Lee told me in an email. "We've been working with Apple on a solution, and a version without HealthKit should be available shortly."
Lee said Apple approved a new version of MyFitnessPal without HealthKit shortly after the company submitted it.
As of Monday afternoon, MyFitnessPal was not yet back in the App Store, but Lee said he expected it to return quickly.
That's the good news for developers.
The bad news, according to Apple, is that the bug that required HealthKit apps' removal will not be fixed until the end of September.
That's a blow for startups like Big Health, which had pegged the release of its Sleepio sleep-therapy app to the availability of HealthKit. Sleepio doesn't do its own sleep-tracking: Instead, it relies on HealthKit-connected fitness trackers or manual input of sleep data in Apple's Health app, which also uses HealthKit to transfer data.