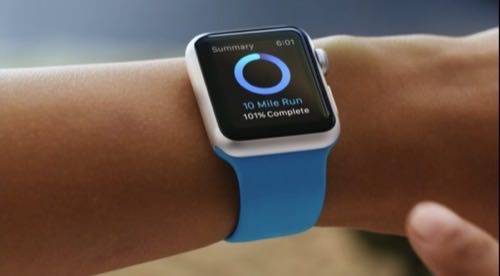 Apple's HealthKit, a system for storing and presenting health- and fitness-related data on iPhones, is not ready for prime time.
On Wednesday, a wide range of developers, from giants like Weight Watchers and WebMD to startups like Sleepio and iHealth, were set to release new versions of their apps that worked with iOS 8, the newest version of Apple's software for iPhones and iPads.
HealthKit is a key new feature of iOS 8, and a major reason for these developers to do big updates for their apps.
See also: Sorry, Apple's HealthKit Isn't Going To Give You Six-Pack Abs
But Apple—which controls the timing of app releases through its App Store—told developers Wednesday that it put a hold on releasing any HealthKit-enabled apps.
"It could be a million different things," said MapMyFitness CEO Robin Thurston, who said Apple's note to developers didn't specify the reason.
An Apple PR representative provided this statement to ReadWrite:
We discovered a bug that prevents us from making HealthKit apps available on iOS 8 today. We're working quickly to have the bug fixed in a software update and have HealthKit apps available by the end of the month.
The HealthKit delay is a black eye for Apple, which likes to deliver new products smoothly. At last week's product launch, Apple executives showcased iOS 8's new fitness features on the latest iPhones, as well as on the forthcoming Apple Watch.
Updated with a statement from Apple.