Mobile development company Appcelerator announced today that it is buying "backend-as-a-service" startup Cocoafish to implement cloud services and functionality in its Titanium Platform. Acquiring Cocoafish is an astute move by Appcelerator, which focuses on tools for developers to create native and mobile Web apps. The company realized in its latest mobile developer report that 84% of developers using Titanium were utilizing some type of cloud service. With Cocoafish, Appcelerator attempts to keep all the necessary mobile development tools on its own platform.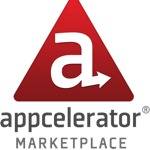 Appcelerator admits that with the purchase of Cocoafish it is moving into direct competition with other mobile cloud services providers like Parse, Kinvey and Stackmob. With Titanium and Cocoafish, Appcelerator now has an integrated client and mobile cloud platform making it one of the most powerful mobile tools providers on the market.
Appcelerator's integration of Cocoafish will be two-pronged. The cloud APIs that Cocoafish brings to the table will be integrated straight into the Titanium platform. The software developer kits that Cocoafish offers such as its iOS, Android, JavaScript and REST will end up in the Appcelerator Open Mobile Marketplace that is a repository of tools that mobile developers can purchase.

Cocoafish has 25 cloud-based mobile features including push notifications, location, social integration, user management and photo management. These should be integrated by the end of the first quarter of this year. "Appcelerator Cloud Services" from Cocoafish will launch in the second quarter. The SDKs will be available to non-Titanium customers through the Open Mobile Marketplace.
Appcelertor has been courting Cocoafish for a while and started working with the San Francisco-based startup four or five weeks ago, according to Appcelerator CEO Jeff Haynie. The acquisition was natural for Appcelerator given its need to implement backend cloud support and the needs of its developers. Cocoafish is a 10-person team functioning out of a co-working space in San Francisco founded by Michael Goff and Wei Kong. Appcelerator resides in Mountain View but the company is planning on expanding its physical footprint with an office in San Francisco proper some time this year.
Developers using Objective-C, Java, PhoneGap, Sencha and HTML5 will be able to configure scalable cloud services through Titanium. This is what puts Appcelerator in direct competition with the other backend-as-a-service providers that provide the same or similar functions. At the same time, Appcelerator is still active with StackMob and Parse through the Open Mobile Marketplace and will still support third-party cloud services options through Titanium.