Last month we called AOL's Open AIM developer platform an "often over-looked social networking platform," but with 80 million users and plans to integrate the AOL Instant Messenger platform into bebo, it might not be over-looked for long — in fact, it now has 295,000 developers signed up. AOL has been pushing their chat platform hard this year, last month giving out $100,000 for the best AIM-powered applications, and today sweeting the pot further by announcing the availability of AIM Money, a new revenue sharing program.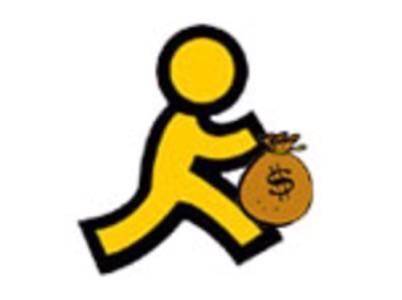 The program was initially launched in March, and is now available to any Open AIM developer.
"Our goal is to facilitate the world's online, real-time conversations anytime and anywhere," said David Liu, Senior Vice President, AOL People Networks in a press release. "To that end, we're not only giving developers more opportunities and incentives to create meaningful instant messaging-based applications for our millions of users, but we're also bringing more requested features and innovation to the AIM platform to satisfy user needs."
Participating in AOL Money is free, and developers are required to include a display ad widget that runs alongside their web or software based AIM mashup. Payments are made monthly via PayPal. Ads are handled by AOL's "Platform A."
In addition to the wide release of AOL Money, the company is announcing a new version of the AIM software and a corresponding new release of the Open AIM API that takes advantage of the latest features of the client software. Perhaps the most compelling new feature for developers is the addition of "mini applications." Mini apps are widgets that run inside of the AIM client software and can be accessed by users from a bar at the base of their buddy list.