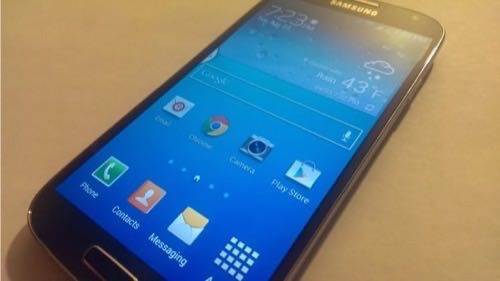 This week's Google I/O conference is promising to be an anticlimactic event when it comes to new products running Android, Google's mobile operating system for smartphones and tablets. And that may be a good thing.
The Year of Android was 2011. That was the year that Android became a stable platform and sales of smartphones running the operating system began to rocket towards the moon. Android was all that anybody could talk about, for good or bad.
Two years later, Android is almost a forgotten term among the partners Google depends on to make hardware.
By our count, four major smartphones running Android have already launched this year: the Samsung Galaxy S4, HTC One, HTC First and LG Optimus G Pro. All of these smartphones are some of the best to ever hit the market in terms of screens, batteries, processors and cameras. Even the HTC First, considered a ho-hum middle-market device, is of such quality that it helps to redefine what a middle-market smartphone can be.
Each of these smartphones shares a distinct trait: They all run on Android, and yet its presence is not a talking point. Instead, the smartphones themselves take center stage. The HTC One is best known for its "ultrapixel" camera, Zoe camera features and BlinkFeed home screen. The Samsung Galaxy S4 is so packed with features (like Air Gesture, Air View and Smart Scroll) and Samsung-made apps that the underlying Android operating system is hardly recognizable. The First is, of course, the "Facebook Phone," running the Facebook Home launcher. The Optimus G Pro is a large-screen phablet, or smartphone-tablet hybrid, with a couple of neat user interface tricks up its sleeve.
The Device Has Become The Story
For Android's first five years, the story about every new smartphone running Android was the operating system. How well does it work? Do apps run without crashing? What Android features are present and how well do they work? When manufacturers like Motorola, Samsung or HTC announced new smartphones, they would show off what can be done with Android. If something was good or bad about a device, it was Android that received the praise. Or the blame.
I was at the launch events for the Galaxy S4 and the HTC One. At both events, Android was mentioned exactly once, in passing to note what operating system the phones were running. In reviewing those two smartphones, I hardly thought about Android at all. The focus was on the features of the smartphones, such as the improved cameras and battery life.
Android's Inflection Point
The first Android smartphone was released in October 2008. The HTC G1 was a curiosity. Most people thought of it as the "Google Phone," and it was notable only because it came pre-loaded with Google apps like Maps.
Looking back over five years of Android, we can break it down into two distinct eras: What came before Android 4.0 Ice Cream Sandwich and what came after.

Gingerbread, released in December 2010, is still the most-used version of Android. It was the release that supercharged Android smartphone sales across the globe. But it defined an early era of Android development where manufacturers and users had to play a guessing game about compatibility with screen sizes and hardware.
Ice Cream Sandwich, which came out less than a year later, was the biggest leap that Android has made in its short history. This was the version where Google started to take design, performance, functionality, and ease of use and development more seriously. With Ice Cream Sandwich, Google made it simpler for developers and manufacturers to build apps for multiple screen sizes and varying chipsets. In Ice Cream Sandwich, the improvements that had been introduced in Android Honeycomb 3.2 (designed specifically for tablets) were merged with the core of Android 2.3 Gingerbread.
With Ice Cream Sandwich, Android not only became usable, it became seamless—and that's when it started to fade into the background.
Since Ice Cream Sandwich, Google has worked to refine Android's features, functionality and performance and been very successful. Last year, Google announced Android 4.1 Jelly Bean, a mostly iterative update that brought a couple neat tricks to the operating system, like its "Android Beam" NFC sharing, resizable widgets and Google Now. Google announced last year at its I/O developer conference that performance in Jelly Bean was a key focus (the so-called "Project Butter") and the results were noticeable. Since Ice Cream Sandwich, users and developers have complained less about Android's fragmentation problem, apps not working on different devices and screen sizes.
It is very telling that the focus for Jelly Bean (both version 4.1 and 4.2) was not on new features, but performance. It took several years for Google to get Android to the point where it wasn't fighting itself but rather creating a platform that just worked well.
The Benefits Of Android Maturity
At the beginning of 2012, Google started requiring that apps show consistency in look and user experience across the board. The goal of Android's Holo Themes: ensuring that various Android "skins," or interface layers on top of the core Android OS, would look consistent while also allowing designers to differentiate the look of their apps. This, along with a variety of improvements in CPU performance and efficiency within newer devices, has led Android to a state where the operating system no longer gets in its own way.
What has this led us to? A developer landscape where apps built for Ice Cream Sandwich and Jelly Bean run with more consistency and reliability. Smartphones and tablets where the manufacturers can create excellent features and experiences that are built on top of Android without needing to be a feature of the operating system itself.
Some argue that this scenario puts Google at a disadvantage, allowing Samsung, the dominant Android smartphone maker, to take advantage of a weakened Android and push its own innovations.
I disagree. A sign of maturity for any technology platform is when it stops being primary topic of conversation and becomes part of the background.
It has taken the half-decade since the first Android smartphone for the operating system to get to this point, but now that Android has matured, everybody from app developers to smartphone and tablet manufacturers benefit. The ultimate winner then becomes the consumer who reaps the benefits of a platform that allows innovators to push the boundaries of what is possible.