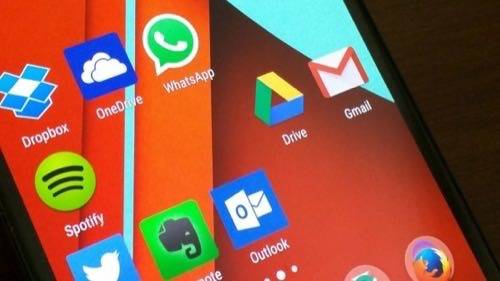 Android users may soon be able to ride herd on their apps with fine-grained permission controls, Bloomberg sources say. If so, it's about time.
According to "people familiar with the matter," Google will let people cherry-pick the data that mobile apps can jack into. In other words, those smartphone and tablet users could stop an app from gleaning contacts and location, but let it pull from, say, their photos.
See also: So Cyanogen's Big Plan To Seize Android Is … To Jump In Bed With Microsoft
Google won't confirm or deny the rumor, but it would make plenty of sense. Currently, when an app asks for access to different types of data, usually when you first install it, your only option is to allow them all or to punt on installation altogether.
Android 4.3 offered a brief glimmer of hope, thanks to a hidden feature known as App Ops that offered more user control over permissions. It looked like a step in the right direction—up until Google shut it down.
See also: Google Killed A Cool Privacy Feature In Android It Didn't Intend To Release
Greater user control has been a key reason for some people to consider alternatives like CyanogenMod, which makes an App Ops-like setting standard in its version of Android. Privacy concerns also fuel companies like security-centric Blackphone, which has also modified Android to give users more fine-grained controls. Now it appears Google may have taken up its App Ops tool once more.
The timing may help substantiate the rumor. Google I/O, the company's annual developer conference, takes place later this month. The agenda covers a large array of technologies—including Android for Work and some sort of new moonshot wearable, not to mention an early look at the next evolution of Android, among other things.
With the growing number of users, data and gadgets on Google's plate, the company likely saw no choice but to ditch its wholesale approach to permissions now. People using Android devices at work or wearing them on their bodies wouldn't want apps pilfering extra information just to install a photo or game app.
Consider it part of Google's push for tighter security in Android. Whatever the company's reasoning, it's long overdue.
Photo by David Hamilton for ReadWrite