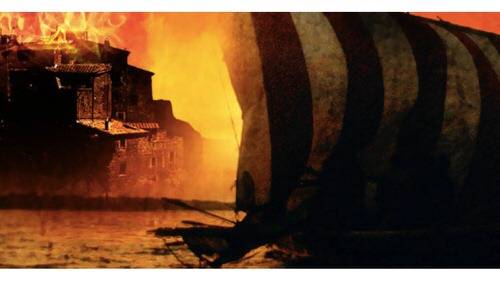 Amazon announced today that its platform for fan fiction writers is officially open for business. Dubbed Kindle Worlds Store, the platform is works on a self-submission model where authors can pick a "world" (the settings and characters derived from other fictional works) they want to write in, create a new story and sell it through Amazon.
Here's how it works for authors, according to Amazon:
Choose Your World: Choose a World to write in and read the content guidelines.
Sign Up and Submit: Sign in (or sign up) with your Amazon account and submit your work using our self-service submission platform.
Review and Publish: Amazon Publishing will review your submission for compliance with the stated guidelines and we'll publish your work once approved. Each sale of the Work will result in a royalty to the author.
Promote and Track Your Work: Post publication, sign into Author Central to track progress on your work.
Authors that wish to write fan fiction for Amazon will only be allowed to do so in world's where Amazon has procured a license from the original content creator. To launch, Amazon has partnernships with stories like Pretty Little Liars by Sara Shepard and Foreworld Saga by Neal Stephenson among several others.
Authors will need to agree to content quality agreements and certain content restrictions. This authorized fan fiction portal is not a carte blanche for would-be authors to completely rip off the characters and story elements of the original authors, but rather to play with new stories built upon those worlds.
Amazon states:
The owner of the intellectual property related to the Original World (the "World Licensor"), has granted us the right to allow you to participate in Kindle Worlds for the Original World. Accordingly, we grant you the limited, nonexclusive, nontransferable, revocable right to create your Work using elements from the Original World owned or controlled by the World Licensor, such as characters, scenes and events (collectively the "Original World Elements"), in accordance with the World Content Guidelines.
If you are a fan of the original "worlds" that Amazon has made partnerships with, this type of authorized fan fiction could be of great entertainment. Otherwise, Kindle Worlds may be a little bit too far afield for most people. At the same time, it is an interesting concept in the world of publishing and something that has not really been done en masse before.
Will you write … or read … fan fiction published by Amazon? Let us know int he comments.