Amazon wants small businesses to use its payments system for in-person transactions, too. The online retail giant released Amazon Local Register on Wednesday, a card reader that lets merchants accept debit and credit card payments on Apple, Android, or Amazon devices.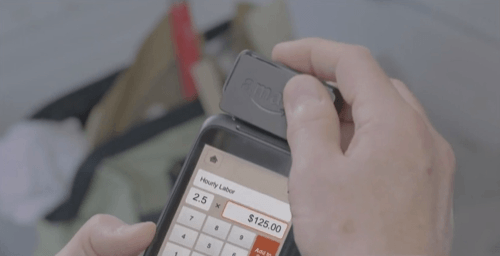 Thanks to Amazon's ability to absorb loss, it can enter the physical payments space with a Square card-reader competitor for much less than the startups that have struggled to gain traction.
Amazon is taking just a 1.75% vendor fee per swipe for a limited time, compared to Square's 2.75% fee. Even when that offer expires in January 2016, it will still be cheaper than both Square and PayPal at just 2.5%. The card reader tool costs $10, and requires sellers to create a new account with the Amazon Local Register application.
Already a huge number of small businesses are using Amazon to hawk their wares online. In 2011, two million independent sellers sold almost 40% of products bought on Amazon, AllThingsD reported. With Local Register, independent sellers at brick-and-mortar locations can now sell via Amazon, without uploading anything to the website.
https://www.youtube.com/watch?v=M6YXllIqD_E
Lead image screencapped from Amazon's Local Register video.