Pittsburgh-based startup incubator AlphaLab hosted its Fall demo day earlier this morning. Created by seed funding group Innovations Works, AlphaLab provides 6 promising startups with funding, office space and business advice over a 20-week mentorship program. Today's event showcased half of those companies and was similar in format to YCombinator, Techstars and Launchbox Digital demo days. Investors, entrepreneurs and advisors clamored to get a peek at these early-stage companies.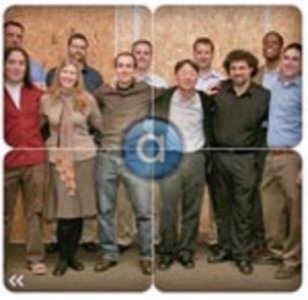 CloudFab: CloudFab is an online fabrication platform where owners of 3D printers, machining tools and laser cutters can offer their services to designers. Similar to Ponoko or Shapeways, designers and hobbyists visit the site with ideas for custom jewelry, furniture, vinyl figurines or even bike parts. From here users connect with those who can help make their ideas reality. CloudFab CEO Nick Pinkston is so dedicated to the maker-lifestyle that he started Hack Pittsburgh – a non-profit organization dedicated to DIY tinkerers and hobbyists.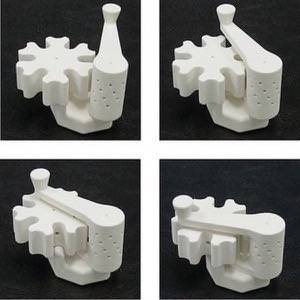 Fooala: Fooala is restaurant platform that offers instant ordering options for hungry website visitors. This service ensures that for every web access point and mention of a restaurant, there is a corresponding online order button. After scanning a user's menu and basic information, the company indexes your restaurant in its "Anywhere Ordering Network". Customers then order menu items over their desktop computers and mobile devices via the Fooala widget. The company already has 60 restaurant partners and is actively seeking investment to expand into new regional markets.
LeftRight Studios: LeftRight Studios is an independent game development house specializing in iPhone applications. The studio's goal is to create a branded gaming network where companies can expand their customer reach via entertaining mobile games. To show off its development abilities, the group has already released Smackbots, an iPhone version of the classic Rock'em Sock'em robots game.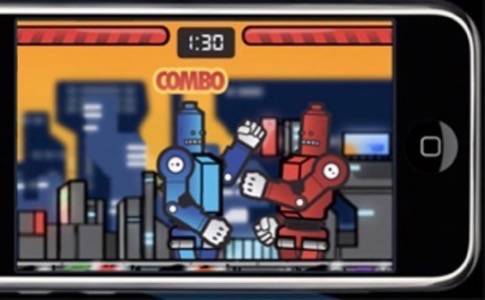 Vivo: Vivo is a lifestreaming service that allows users to share live event broadcasts. Rather than pursuing the Justin.tv lifestyle audience, Vivo pitched AlphaLab investors as a platform for live video customer engagement. The site has already penned partnerships with HarperCollins and the American Booksellers Association. It will be interesting to see if the publishing industry uses the service to broadcast readings and launches, or if they will find new methods to engage readers and fans.
NavPrescience: NavPrescience is a GPS system that incorporates predictive technologies. By observing driver behavior, the service continually tweaks route recommendations according to driving patterns and route preferences. The company is seeking funding to launch a mobile and web-based freemium service for the Pittsburgh area.
Zipano: Zipano is a personal privacy platform that allows users to better express their privacy preferences and contacts. The group claims to solve the privacy issues associated with location-based services by offering users another layer of information sharing options. Zipano demonstrates its capabilities with its Locaccino Facebook application. Users specify their level of comfort with location requests and have instant access to those who have already looked for their location. There is also an option to create rules so that your public whereabouts only display in specific locations, during specific times, and for specific friends.
Photo Credit: Alex Thomson