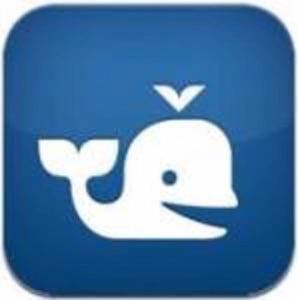 The SXSW conference in Austin, Texas is just around the corner and this year's battle, it seems, is group messaging. The blogosphere is abuzz with talk of apps like GroupMe and Beluga, two forerunners in the field, and yesterday we got to sit down with Beluga's three founders and talk a little bit about what makes their group messaging app different from the others, their immediate plans for the future and where they see it going in the long run.
For Lucy Zhang, Ben Davenport and John Perlow (Beluga's trifecta of founding), group messaging is just the beginning. It's a core that can only be enriched with features like rich locations, social network integration and multimedia capabilities.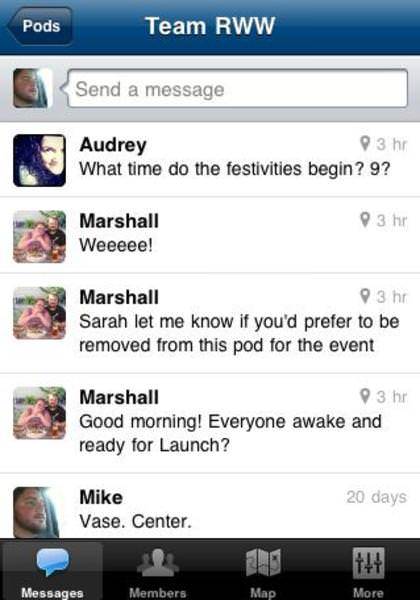 If you haven't yet used Beluga, it's a simple app for communicating with multiple people at once. You create a "pod" (Beluga's name for a group) of people and each time one of you sends a message, everyone else gets it. It's a bunch of custom-created group chat rooms. In these "pods", you can not only share text but also pictures and locations. And not everyone even needs to have a smartphone, as the app accounts for your feature-phoned friends by sending them SMS instead of in-app content.
Right now, Beluga is gearing up for SXSW, as are most startups, by trying to make sure everything is as good as it can be. But that's not interesting. Let's take a look at the interesting stuff – all the stuff that becomes possible when you have people organizing into small groups according to common backgrounds, interests, events and social circles.
Starting with this basic platform, Beluga has a lot of potential. Even on the most basic level, the next steps could include the sharing of short video clips or even short sound bytes for a more "walkie talkie"-esque experience. But the vision certainly extends beyond that.
What if, instead of having to create a pod for all of your friends that are going to a party, Beluga could take a look at your Facebook relationships and party invites and organically create pods accordingly? Or take an app like Hurricane Party, which centers around the idea of trying to bring people together on the fly. Currently, it only allows users to create parties and invite others, but what if you could take it to the next level and let those users communicate accordingly?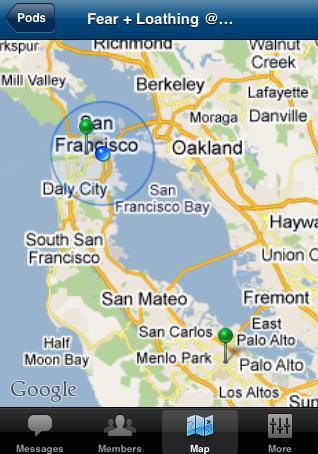 Another area we discussed involved one of my favorite Beluga features (which I think sets it apart from competitors like GroupMe), which is the location map. While this may be an app that is centered around groups, your friends' locations are important. If four of you are chatting about where to meet up in 20 minutes, where you are right now is a pertinent piece of information. Connecting Beluga with a database of places could not only allow for the ability to discretely check in with services like Foursquare, Facebook Places or Gowalla, but also make it possible to directly link to more rich location data. Instead of just suggesting the restaurant at the corner of 5th and Market, what if you could link that restaurant name or location to a database entry containing reviews, contact information, hours and more. Or when you're trying to figure out if you should go to the restaurant your friend is at or vice versa, what if each of your locations was directly linked to this information? With a system like this, integration is the name of the game and Beluga has an interesting vision for the next level of group messaging.
We're likely to see a new version (or three) of Beluga to come out before we get to SXSW in a couple of weeks and with it some new interface iterations. We got a sneak peek of what could be next for Beluga's iPhone app and it includes an improved user interface, tabs for moving within the app (much like the Android app) and a "news stream" that, for now, shows you as friends join the service. This stream, however, is likely to become an integral part of Beluga as these potential third-party integrations become a reality. For now, I recommend going out and downloading Beluga for SXSW – after all, it did save my butt at CES.
Where do you see group messaging going next? What would you change about apps like Beluga or GroupMe?