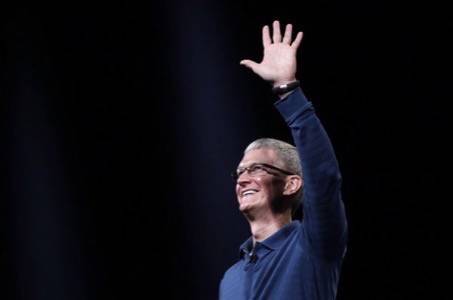 In a sign that Apple may be ready to drop its insane jihad against Android handset makers, Apple and HTC have announced they are dropping all legal claims against one another, ending a bitter two-year court battle that has involved numerous lawsuits in courts around the world.
Apple and HTC have struck a 10-year global licensing agreement that "extends to current and future patents held by both parties," an HTC press release said.
Could this mean Apple is sick of being the world's biggest (and least successful) patent troll? Let's hope so.
The two companies did not release terms of the settlement. The press release contained canned statements from Peter Chou, CEO of HTC and Tim Cook, CEO of Apple. Chou said HTC "can focus on innovation instead of litigation," and Cook said Apple "will continue to stay laser focused on product innovation."
Apple sued HTC in 2010 as part of a wider legal assault on Android phone makers. Apple's late CEO Steve Jobs had vowed to wage "thermonuclear war" against Android, which he considered to be a knock-off of Apple's mobile operating system.
An End To Apple's Legal War?
Does Apple's settlement with HTC indicate that Cook doesn't share Jobs's hunger for vengeance? It certainly looks that way. Certainly Cook is more pragmatic and less emotional than Jobs was.
And the truth is, Apple's lawsuits are mostly ridiculous, and have mostly failed. In one case against HTC, all of Apple's claims but one were tossed out, and the one that survived was so trivial that HTC created a work-around in a week.
In other words, Apple has been wasting money and energy (not to mention harming consumers) by pursuing a quixotic crusade launched by its late founder and CEO.
Cook seems to realize this.
He might also realize that he is fighting the tide when it comes to Android. It's worth noting that this settlement occurred not long after the latest damning IDC numbers came out showing that Android is now outselling Apple five-to-one in the smartphone market, and that Android is also surging in tablets.
All We Are Saying Is Give Peace A Chance
The biggest question is whether this settlement with HTC signals more settlements to come with rivals like Motorola and Samsung. Those fights, particularly the one with Samsung, have been more bitterly fought than the one with HTC.
So in those cases it may be more difficult to bury the hatchet. But for the sake of customers, let's hope Apple can drop the pointless warfare and do the right thing.
Image coutesy of Reuters.