Recently I began to buy eBooks for the Kindle application on my iPad. While I still love paper books, the digital wiles of eBooks are looking increasingly attractive to me. Below are five eBook features that may tempt you to buy electronic books too.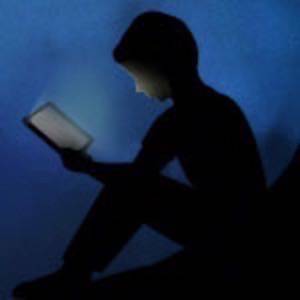 I should note that I wasn't a hold-out on eBooks for moral reasons. I simply couldn't access them until recently. Amazon's Kindle, Sony's Reader and Barnes & Noble's Nook have all been either unavailable to people outside the US, or the eBook stores to populate them have been inaccessible. However with the Kindle for iPad, I've finally been able to enjoy the forbidden fruit of eBooks.
1. Social Highlighting
Being able to highlight quotes and passages and easily find them again is a key feature that eBooks have over paper books. This activity can also be social – Audrey Watters pointed me to an Amazon Kindle page featuring the most highlighted passages of all time.
I must add that one thing I miss about paper books is the personal touch, for example receiving a book from a friend with their marked up highlights. By contrast, there's something a bit impersonal about electronic highlighting. But perhaps eBooks will evolve to enable more personal sharing of highlights, perhaps even mimicing your hand writing style.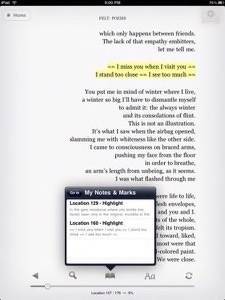 2. Notes
The ability to create and then easily display archived notes is a big plus for eBooks. Instead of scribbling in small writing in the margins of a paper book, you can type a clear note in your eReader.
3. Look-up of words
I recently bought a few books of poetry in the Kindle Store. Readers of poetry will know that modern poets like to use big and esoteric words. So one feature I have really enjoyed over the past week is tapping a word and having the definition displayed below. Very helpful and something that made me thankful I had the eBook version of the poetry.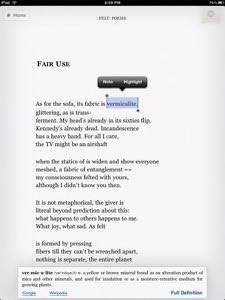 4. Ability to Tweet & Facebook quotes
@Tooq commented via Twitter that he/she likes the ability to tweet or send to Facebook quotes from books, on the Kindle. This feature was introduced to Kindle 2.5 at the end of April.
5. Search
You can search for topics or keywords inside your eBook, or out on the Web. Similar to the word look-up feature, this is something that augments the reading experience.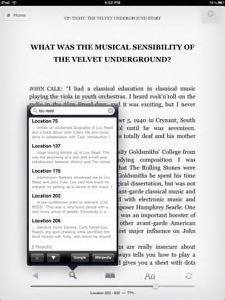 Most of these features are just the tip of the iceberg of what eBooks are capable of. As ReadWriteWeb's Curt Hopkins opined yesterday, "the e-book format has inherent multimedia possibilities: trailers, background and reference materials, interviews, actors reciting the poems the book contains."
Those multimedia features probably need to come from publishers, rather than eReader manufacturers.
In the meantime, let us know in the comments what your current favorite eBook features are. Or are you still a paper book hold-out?