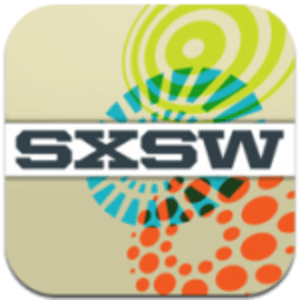 Later this week, the madness known as South by Southwest kicks off when thousands of developers, bloggers, social media gurus, founders, venture capitalists and generally geeky folks descend upon Austin, Texas. The nearly week long event, also known as "Spring Break for Geeks" or simply "South by", is a seething mass of parties, panels and folks trying to walk while staring at their smartphones and there are a handful of new apps that could make it that much better.
Each of these five apps helps with a distinctive part of SXSW and we think that showing up without them could seriously hinder your ability to work, party, get interested and have fun. These are the apps we're going to use to rock SXSW and you should too.
If you've never been to SXSW before, then get ready: You're in for a week of friends and coworkers, parties, networking, (attempting) work and maybe even a couple panels. To that end, we've picked an app for each of these things that you may not have installed on your phone yet that could really make the week ahead a better overall experience.
Just as a quick note before we begin – we're not even getting into apps like Twitter, Foursquare, Gowalla, Plancast and the rest of them. We're talking about brand spanking new apps to the scene this year that we think could make a difference in your whole SXSW experience.
Beluga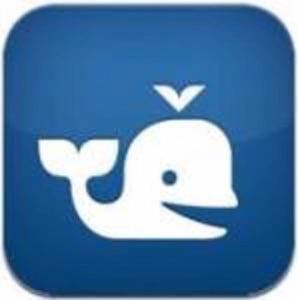 So you just got out of a panel and you're famished. You want to find out if your usual crew is feeling the hanger (that's hunger that's so fierce that it makes you angry) and wants to meet up. But how? Do you send out a mass text and try to coordinate? That could take forever and just gets messy.
Beluga makes it dead simple to coordinate with friends and co-workers, whether they have a smart phone or one of those antique flip phones. Organize your friends into "pods" and get chatting, sharing pictures and even sharing each of your locations on a convenient little map and – voila! – you're ready to meet up at a restaurant in no time.
This one is going to be the indispensible app for many a SXSW-goer, I can tell you that much. After all, it really saved my butt at CES this year.
Hashable

The beauty of an app like Hashable – at a conference full of geeks – is that it organizes your social connections around Twitter. This app might be less useful at a non-nerd event, but at SXSW, you probably don't want to know them if they don't have a Twitter account. So why pocket another business card that you'll never look at again? Just use Hashable!
Hashable, the self-dubbed "ultimate networking app", tracks what you say on Twitter and who you check-in with on Foursquare to create a "dynamic 'relationship book'" of all your connections. If you Tweet that you're "grabbing beers with @marshallk", Hashable can take that and import it into your online contacts. Or, if you get the Hashable app itself, you can even use it to check-in to Foursquare and save the contact at the same time. Heck, it'll even Tweet for you while you're at it. It's also great for trying to introduce folks you should meet, whether by email or Twitter.
The best part is that it only requires a Twitter account. If one of you doesn't have Hashable, you can still make that connection, as it will be on Twitter and for you (you lucky Hashable user) it will become part of your Hashable address book.
LiquidSpace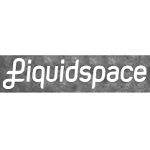 So far, you've organized a lunch with friends, you've met some folks and stored their contact info using Hashable, but now, alas, it's time to actually get some work done.
Put simply, downtown Austin during SXSW is not exactly the most serene, work-conducive place in the world. Heck, it's bad for Austin, a city full of awesome coffee shops everywhere you look.
Enter LiquidSpace, the Airbnb of office space. LiquidSpace just launched for iPhone and iPad and makes it quick and easy to "find a great space to work – now." Just like Airbnb lets homeowners rent out spare bedrooms, couches or even floorspace, LiquidSpace lets business owners rent out extra office space, whether a private room or simply a desk with some good wifi.
So, if you're between panels and need a place to meet with clients, or maybe a place to work that isn't the hallway of the convention center, open up LiquidSpace, tell it what your looking for when, and it will hook you up with a place to work. Or, you could battle for that one outlet in the Starbucks.
Yeah, I'd rather not either.
Hurricane Party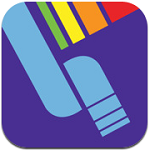 If you've been to SXSW before, then you know how crammed it can get – especially over recent years. Parties sell out and fill up beyond capacity long before you arrive, leaving you stranded with nowhere to go. What's a quick way to get some friends together or find some other folks that have found themselves left high and dry without a party to attend?
Hurricane Party, a startup out of Austin, Texas, helps its users "find, share and create a party on the fly." And that's really it right there.
If you want to meet up with friends, you can quickly create an event using the app and it will send them invites by push notification or SMS for those without smartphones. Invites can be set to three privacy levels, from invite only to friends only to public, with the former two settings allowing you to broadcast the event on Facebook and Twitter. And Hurricane Party isn't only good for creating parties, but also for finding them.
Oh, and if you like free ice cream, the company has teamed up with Ice Cream Man to give away free ice cream all around downtown Austin. And every time he stops to hand out free strawberry shortcake bars or ice cream sandwiches, he's going to blast it out on Hurricane Party. If that's not enough reason to download the app, then I don't know what is.
This year at SXSW, stop waiting in lines for parties and create your own.
SXSW Go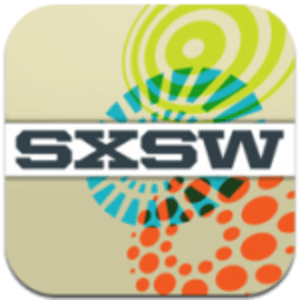 Okay, so it's a conference. Behind all the partying and dancing and boozing, there's actually some rather interesting stuff going on. For that, we're going to have to recommend the one-stop shop that is the official SXSW app.
If you haven't gotten around to it yet (it's okay, you can't tell us), now's the time to sit down, log on to SXSW.com and flip through the schedule. Make sure to create your SXSW profile first, however, because you're not going to find time to do this twice and you'll want to have that schedule – no matter how loosely you follow it – handy wherever you go. The official SXSW app does that and more.
The app got a full makeover this time around, not only including your full, personalized schedule, but much more. This time around, the apps makers seem to have heard some feedback and come back with a much more full-featured experience. You can search through all panels, whether for Interactive, Film or Music, all official parties and book readings and mark them down on your schedule. This time around, the app even shows you who is on each panel – a big thing missing last year. And once you're at a panel or event, you can tweet about it, share it by email or on Facebook and even check in on Gowalla. You can view a map of the various SXSW venues in downtown Austin and tap on each one to see what's happening there next.
Last year, we recommended anything but the official app. This time around, we have to go with SXSW Go. It's a definite must-have.