Samsung's much-anticipated Galaxy Note 4 was the least exciting announcement at its latest Unpacked press event this morning.
The presentation, held in conjunction with the IFA show in Berlin, didn't waste much time before unveiling a dizzying collection of other gadgets: A Note variation with a curved display called the Galaxy Note Edge, the Galaxy Gear S smartwatch, and the Gear VR virtual reality headset.
See also: Galaxy Note 4 Rolls With An Entourage
Taken altogether, the message seems pretty clear: Standard smartphones and even phablets, those huge mash-ups of phone and tablet, are staid—boring, even. But don't fret. Samsung's here to change up that stale old mobile experience, figuring that at least one of its new gizmos is bound to be the next big thing in mobile.
Let's take a look.
Galaxy Note 4
The Galaxy Note 4 is no slouch. It's stronger and lighter than the Note 3, with metal framing, more durable glass and, by all accounts, an even nicer looking 5.7-inch screen.
The previous Note offered a 1920 x 1080 resolution, full HD super AMOLED screen; the new version delivers a Quad HD super AMOLED display with a resolution of 2560 x 1440, 30% more pixels.
The battery only got a slight bump from 3,200 mAh to 3,220 mAh. Samsung has borrowed power-saving features from the Galaxy S5, though, and claims that battery life has improved by 7.5%. It also souped up the charging time, giving the Note 4 the ability to charge to 50% in 30 minutes, not an hour.
The S Pen stylus now has double the pressure sensitivity of the previous stock stylus in order to make it feel more like writing with a real pen. Luxury pen maker Mont Blanc even created two special styli for the Note 4 called the Pix and the e-Starwalker—the company's first digital writing implements that can also write on screens.
Other improvements: Better cameras in front (16 megapixels) and rear (a 3.7 megapixel front selfie cam with an F1.9 lens) that offer enhanced image stabilization and better low light performance, enhanced multitasking, and three new microphones that capture sound in eight directions. The idea is to improve noise cancellation, for clearer phone calls. (That's right—some people still use their smartphones as phones.)
Note 4 users will choose from black, white, gold and pink when it lands on AT&T, Verizon, Sprint, T-Mobile, and US Cellular in October. Bling lovers can even pick up a Swarovski crystal studded back cover.
Galaxy Note Edge
Samsung wants to "change what consumers expect in a smartphone, all over again," said company executive Gregory Lee. And thus, the company came up with the Galaxy Note Edge. It's essentially the same phone as the Note 4, with an important difference: a curved display that yields an extra flap of screen on the right side.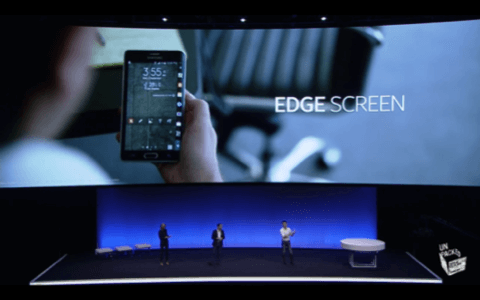 Samsung has played with the notion of extra screen real estate before—the doomed Samsung Continuum from four years ago comes to mind. This time around, the separate screen sits under a continuous piece of curved glass. Indeed, the company looks like it just back-bended the existing display, which is possible due to the flexible screen technology it has been working on for years now.
To offer the extra screen space, the Edge shaved a little room off the side, measuring 5.6 inches instead of the Note 4's 5.7 inches. What you end up with a single piece of glass curved at the side, that can show notifications, an app carousel, stocks or news tickers.
With this, the premise is to let users carry on with their primary screen activities, without alerts, news or incoming calls hijacking the main display. Instead, they appear unobtrusively on the side. So far, reviewers seem to be impressed.
But what really matters is what users think, and they haven't embraced secondary displays in the past. Whether they will now depends a lot on developers, and whatever they can dream up for that extra sliver of screen. (Samsung is launching a software development kit to help them along.)
Like the Note 4, the Note Edge will hit all the major U.S. carriers, excluding US Cellular.
Samsung Gear S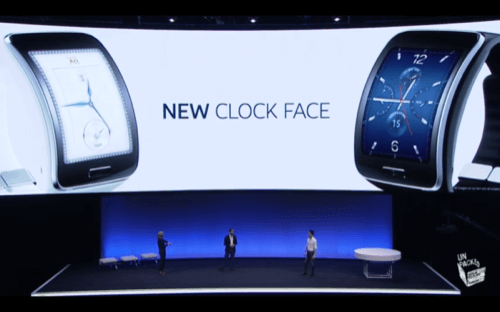 Samsung's increasingly crowded range of smartwatches got a new addition last week when the company announced the Gear S. Today, the public finally got to see one out in the wild—or at least onstage.
The company put some heavy emphasis on the fact that the Gear S has its own 3G cellular radio, Wi-Fi, Bluetooth and GPS location tracking. Once you've set it up (which requires a Note or Galaxy), you can use the watch alone for step tracking, running apps or placing calls (assuming you have the Gear Circle wireless headset, which was conspicuously absent from today's events).
Samsung also made a big deal out of its health features—the Gear S comes with a heart-rate sensor, and can also track your steps and sync your activity to the cloud. But if the extraneous S Health features on Galaxy phones are any indication, Samsung's take on fitness and health monitoring probably won't make or break this device.
What might is the smartwatch's design. Sure, the Gear S is huge, at 2 inches, but the curvature of its screen gives it an elegant and stylish appeal. In that way, the size works for it, turning the watch into a sort of fashionable cuff.
The other crucial factor is what people will be able to do with the watch. The Gear S runs on Tizen, the company's own operating system for mobiles and wearables—not Android. Potential customers may be concerned about a lackluster app inventory, but Samsung says more than 1,000 apps are ready for it.
The Gear S can hold up to 4GB of data and reportedly offers 2-day battery life. I'm a little skeptical about the latter, though, considering the meager 300 mAh power cell. It's smaller than the LG G watch, and I was charging that thing every dang day.
Samsung Gear VR
Apparently the enemy of Samsung's enemy is its friend.
Samsung has been inching away from Google, trying to break free of its the golden handcuffs of the Android operating system—the search giant's mobile software with millions of die-hard fans. It's the reason the South Korean tech company developed and installed Tizen on several of its Gear watches, why it's working on a Tizen-based smartphone, and likely factors into its decision to partner with the Facebook-owned Oculus Rift on these goggles.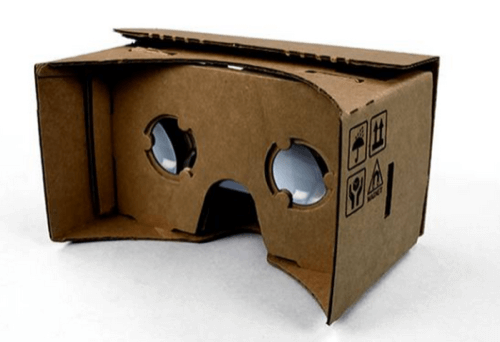 Google looms large on this device for more reasons than one. Google Glass gets credit for accelerating the race for our faces, a competition that Facebook seems to have joined this year when it bought virtual reality startup Oculus Rift. Now the new Samsung Gear VR looks like a polished version of the cardboard VR goggles Google gave out at its I/O developer conference this summer.
It works pretty much the same way too. Just pop your Galaxy Note 4 in the front of the eyewear, and the goggles riff on the crystal clear super AMOLED screen to create an immersive virtual environment for the wearer. With the right software, the Gear VR can even offer a 360-degree view, processing and rendering the environment in less than 20 milliseconds. According to Oculus CTO John Carmack, the power, speed and beauty of the super AMOLED display is key for virtual reality, as they help reduce things like motion blur.
Like with most of the other gadgets, apps will be key here as well. What's the point of virtual reality, if there isn't much for you to see? Gaming seems like a natural fit for these goggles—with a phone seated inside, there aren't even any cords to get tangled in, after all. But that's not the only scenario.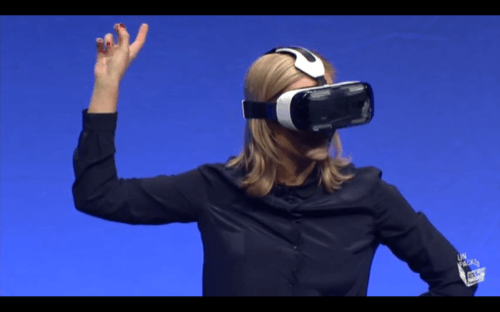 With the Gear VR on, the user gets a viewing range akin to a monster 175-inch display. It's like the biggest TV you can imagine, without the actual television. Samsung's touting it as the Oculus VR Cinema, and as an initiative, it will live or die by the entertainment it can deliver.
So far, Samsung has been working with a line up of partners, including Marvel, IMAX, Dreamworks, Warner Brothers, Vevo and others. But it needs Netflix, Hulu, HBO and other streaming heavyweights, otherwise it has little chance of taking off.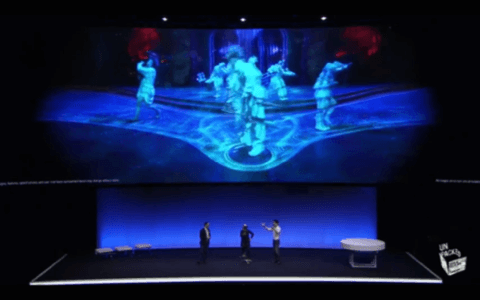 Still, with these moves, Samsung's clearly making a plea: If you're bored with the current pace of mobile innovation, hold tight. We've got lots of exciting things on the way. (And maybe more importantly, please don't forget us next week, when Apple's press event takes place.)